Estimated read time: 2-3 minutes
This archived news story is available only for your personal, non-commercial use. Information in the story may be outdated or superseded by additional information. Reading or replaying the story in its archived form does not constitute a republication of the story.
If you're like most Americans, you do plenty of driving. Your vehicle may seem fine, but it's probably overdue for a trip to the mechanic. We're all looking for ways to trim expenses, but a new study shows many of us are putting off car maintenance, which can have dangerous consequences.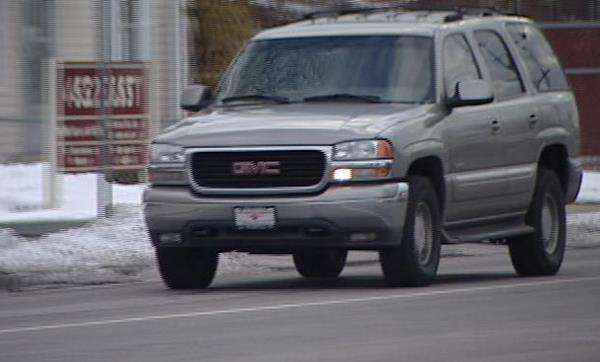 Action Auto Repair is not getting the action it used to. Owner Hao Ngu says his loyal clientele took a skid of 50 percent last year. "The economy, it's very sad. Let's put it that way," he said.
People put off checkups and delay important repairs. That puts our cars at risk for break downs, even crashes. "If a mechanic of a shop recommends you do something, try to get it done as soon as you can so that you won't cost yourself more money," Ngu said.
It's not just Ngu's customers. The Car Care Council reports that 80 percent of vehicles need service or parts. "I'm not surprised at all for this neglect from all of these people driving their vehicles," Ngu said. [Click here to read the council's report]
The Car Care Council gathered it's numbers at car care events in April and October 2008:
32 percent of motorists had low, too-full or dirty motor oil
23 percent had leaky or dirty coolant
17 percent failed their checks for transmission and brake fluids
1 out of 10 vehicles had the check engine light on
Utah Highway Patrol Trooper Cameron Roden says it's a troubling trend. "That is a high number of vehicles of people putting repairs off that need to be done," he said. "Something that could be as simple as a small repair may end up being something very costly.
Neglecting your oil can cost you your engine. Neglecting your windshield fluid or your tire treads can cost you more.
"If it's something that's going to cause you to have an accident, potentially, it's either going to cost you the repairs on your vehicle, as well as any medical expenses if there's any injuries involved," Roden said.
"Hopefully the economy picks up so that we can get back to our regular lives here," Ngu said.
More than a half dozen car owners have even abandoned their cars at Action Auto Repair because it cost too much to get the work done to keep the cars on the road.
E-mail: jboal@ksl.com
×
Related links
Most recent Utah stories