Estimated read time: 2-3 minutes
This archived news story is available only for your personal, non-commercial use. Information in the story may be outdated or superseded by additional information. Reading or replaying the story in its archived form does not constitute a republication of the story.
Utah lawmakers will tackle a series of ethics bill this legislative session, including the so-called "revolving door" bill. That refers to former legislators who become lobbyists right after their term ends.
There are several legislators from both parties who are doing just that. Among them, former House Minority leader Brad King, former Senate Minority Leader Mike Dmitrich, embattled Rep. Mark Walker and former House Speaker Greg Curtis.
It's not uncommon for former lawmakers to become lobbyist. They have been doing that for years. House Bill 103 would not allow that transition. It would call for a "cooling-off period" of a couple years to reduce the unfair advantage some say the lawmaker turned lobbyists have.
Sen. Allen Christensen, R-North Ogden, is sponsoring a bill to raise the cigarette tax to $2. Then he found out Curtis was lobbying for Phillip Morris against the tax hike.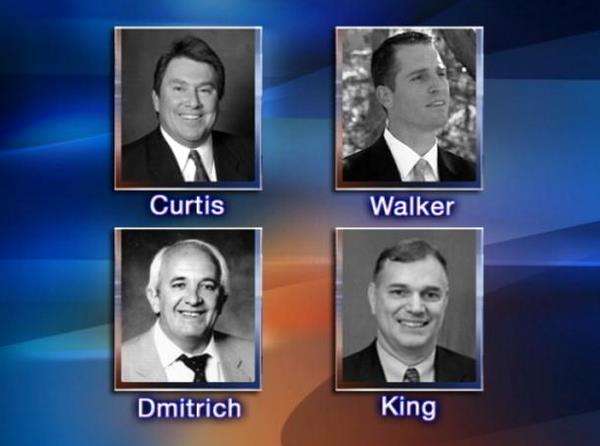 "Actually, I was a bit dismayed by it," Christensen said. He told KSL's "Doug Wright Show" he thinks it's like insider trading. "I can't help but believe this is a conflict with his own personal interests," he said.
Rep. Carol Spackman Moss, D-Salt Lake City, said, "The whole idea with the public is that they have an 'in' with legislators that the average citizen does not."
Moss is spearheading this effort in the House this year. Those with strong feelings against the bill will have a chance to air their strong oppositions against the bill when it goes to committee this session. Their arguments will go head to head with those who have had ethical concerns about the revolving door for years.
Lobbyists themselves are reluctant to go on camera. But they insist there is no ethical problem, merely an ill-conceived perception of one.
Another lawmaker plans to address a more obscure and admittedly rare issue. Rep. Carl Wimmer, R-Herriman, proposes to require people who have undergone a sex change operation to get a new driver's license for identification purposes. Wimmer says, "It's not a widespread problem, but when it is a problem, it's a big problem."
Two traffic congestion-related bills advanced with no problem: one would require people in minor traffic accidents to clear the lanes quickly. The other would require slow moving vehicles on two lane roads to pull over if there is traffic backed up behind them.
Lawmakers spent time refining the budget this afternoon. They're coming closer to balancing the current budget, but expect an uphill battle to balance the 2010 budget.
E-mail: rpiatt@ksl.com
E-mail: mrichards@ksl.com
×
Most recent Utah stories