Estimated read time: 2-3 minutes
This archived news story is available only for your personal, non-commercial use. Information in the story may be outdated or superseded by additional information. Reading or replaying the story in its archived form does not constitute a republication of the story.
Three Utah scientists today are having a hard time holding back their enthusiasm. They've discovered a genetic pathway that, when activated, re-grows severed nerves. Though the research is in its very early stages, the possibilities are staggering.
Researchers Michael Bastiani, Erik Jorgensen and Paola Nix, all members of the University of Utah Brain Institute, are having a hard time tempering their excitement. For now, the experiments they are conducting are on little roundworms, but the mechanism appears very similar to that which exists in mammals.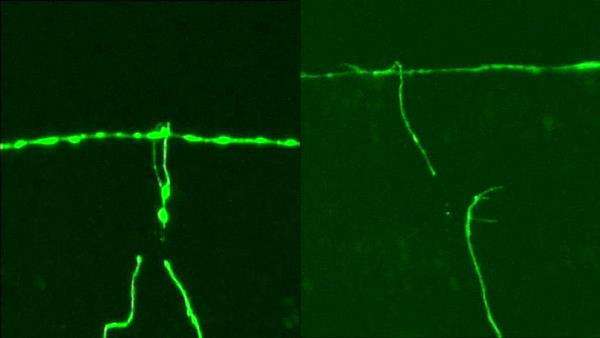 A time-lapse video of two different nerves shows that when you over-stimulate the gene and its related pathway, the nerve re-grows, stretching and searching until it reattaches. The repair is complete in about five hours.
The researchers have screened 5,000 genes in worms. "Out of those 5,000 genes, this is the only pathway that has such a profound effect on regeneration," Bastiani said.
"We reactivate the pathway right at the time of injury. It re-grows, regenerates; the fidelity of the re-growth is quite good. We don't know how this system will work in humans, but we know something similar is going on in mammals," Jorgensen said.
The gene is unique because it's not needed for normal nerve development while the organism is still in the egg or the womb. It exists, when activated, to re-grow nerves after they're damaged.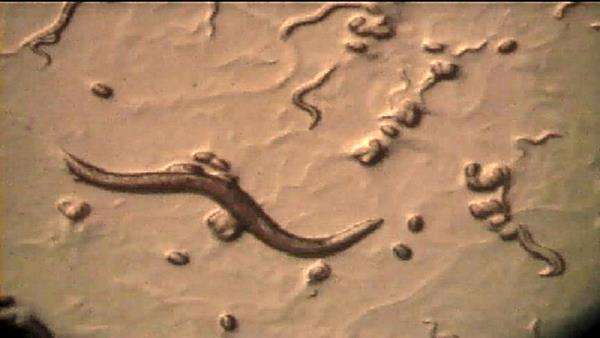 While nerves in worms re-grow over short distances, researchers say there's no reason to believe they can't do the same over long distances. "You can stimulate these nerves to re-grow over these long distances, across spinal cord cuts, so there really is, at least there are the mechanisms in the mammalian nervous system to grow across these distances," Jorgensen said.
Though human clinical trials may be a long way down the road, what this research could mean for those with spinal cord injuries is nothing short of amazing.
Sam Harrison's spinal cord was crushed in a snowboarding accident about a year ago. While he knows these early experiments on animals have a long way to go and won't pay off in his case, the research bolsters his hope for others.
"It's basically a complete injury, which means that without something like nerve regeneration that's going to happen through science, I'm probably going to see little if no recovery on my own," Harrison said.
The development of a drug could easily stimulate this genetic pathway turning switches on and off as needed. But again, a caution: Research, for now, is only at the animal stage.
E-mail: eyeates@ksl.com
×
Most recent Utah stories