Estimated read time: 2-3 minutes
This archived news story is available only for your personal, non-commercial use. Information in the story may be outdated or superseded by additional information. Reading or replaying the story in its archived form does not constitute a republication of the story.
All over the Wasatch Front, people are saying hello to the inversion, and they shouldn't plan on saying goodbye for a while, because there are no storms in the forecast.
Utah County has already been hit with red alert levels, and Salt Lake, Davis, and Weber counties are all approaching red averages quickly.
In some parts of the valley blue sky is all you can see, but if you look in other directions, the bad air is not hard to miss.
Spencer Gibbs told us, "Just ignore it, even if it is there. It's sun-shining, so I enjoy it."
We get so used to seeing this bad air that we sometimes forget how bad it actually is, and on a day like today, we need to remember. A red alert day means the air could be harmful for people with respiratory illness or heart disease. The air can also be dangerous for the elderly and children.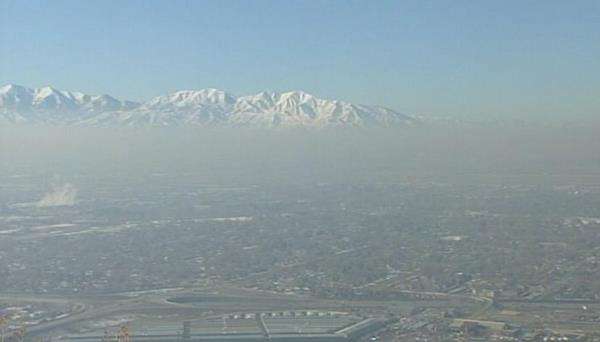 On days like today it's best to stay inside as much as possible and drive less. But that's something some Utahns say is hard to do.
Jess Bennion said, "Hard to do. I've got to get to work. My wife has to get to and from work. We've got different hours a baby we've got to get to daycare. Driving less is hard. TRAX doesn't stop where I need to go. One of my jobs doesn't get over until after TRAX closes down, so driving less is almost impossible for me."
Eric Wilkinson said, "I try to drive less and ride my bike when I can. But I have to tote my kids around, and sometimes I can't do that."
We're definitely going to be seeing bad air quality for the next several days, though, so if you can, stay inside and try to drive less.
E-mail: corton@ksl.com
×
Most recent Utah stories