Estimated read time: 2-3 minutes
This archived news story is available only for your personal, non-commercial use. Information in the story may be outdated or superseded by additional information. Reading or replaying the story in its archived form does not constitute a republication of the story.
By all accounts, this seemed to be the "Year of the Utes," with a huge Sugar Bowl win to cap it off, and now the Utah Band going to the inauguration. But we all know there are also plenty of die-hard Cougar fans out there, and some of them went red.
A 13-0 season, a Sugar Bowl victory and now a band going to one of the most historic events in history: the 2008-2009 football season has been good to t he Utes. "It's kind of the year of the Utes," University of Utah spokesman Remi Barron said.
Now we have official proof. In a Dan Jones poll for KSL, 81 percent of Utahns are cheering for University of Utah football this year, when only 47 percent would claim the Utes in 2007. But hey, that's what winning does!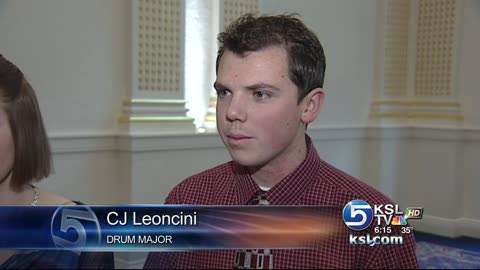 "Especially after this big Sugar Bowl win with the football team, and now we're going to be in the nation's eye with this inauguration parade, people are going to see us. We're the ones representing our state," said C.J. Leoncini, drum major for the University of Utah Marching Band.
The Marching Utes raised nearly $155,000 in private and business donations to go to the inauguration. "There are many wonderful bands in this state from all the universities around the state, but at least this week, this is really Utah's band," University of Utah President Michael Young said.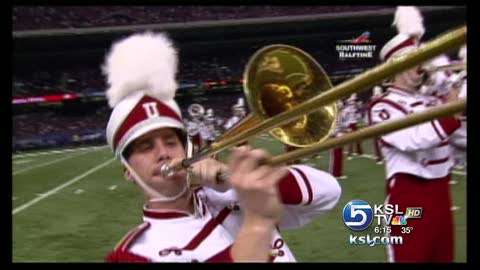 So, who's Utah's favorite football team? This year, you said Utah over BYU. The score: 46 percent to 37 percent. But in 2007, when the Cougars went 11-2, 39 percent went for blue and 31 percent for red.
In honor of this year's favorite Utah team, Salt Lake City is throwing them a big parade on Friday. It will start at the Eagle Gate on State Street then head south to the Salt Lake City and County Building for a rally. "It's going to be a big party. It's going to be a great time," Barron said.
The parade starts at 3 p.m. on Friday. As for the band, they leave for Washington, D.C., Saturday night.
E-mail: ngonzales@ksl.com
×
Most recent Utah stories