Estimated read time: 2-3 minutes
This archived news story is available only for your personal, non-commercial use. Information in the story may be outdated or superseded by additional information. Reading or replaying the story in its archived form does not constitute a republication of the story.
A Utah family farm is competing this week for a national award at the annual Farm Bureau convention in San Antonio. The Iron County family uses geothermal energy to heat their greenhouses, thus producing tomatoes year round.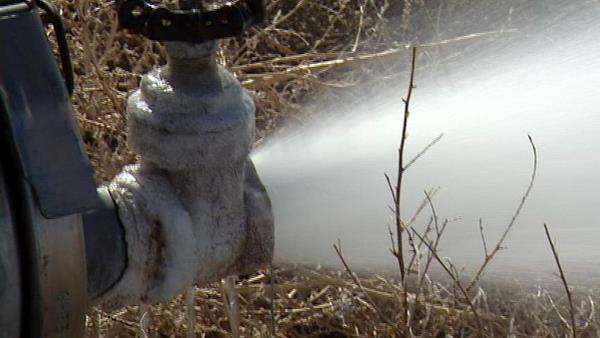 Inside the Castle Valley Greenhouses, the steam is coming out of the ground at nearly 200 degrees. The water is heated naturally in the earth, and it is what is helping the tomatoes grow.
Giant heaters, similar to a car radiator, absorb the heat from the water, which is distributed throughout the greenhouse. "The water goes in the bottom and out the top. As the water passes through, that fan is blowing, and it blows heat off the front of that. I'm not sure the temperature, but you can't stand in front of it. It's hot!" explained owner Kyle Christensen.
The geothermal energy was discovered by mistake about 30 years ago. The family operation drilled a well searching for irrigation water and discovered the hot water 250 feet below the surface. Now it is pumped up, the heat is utilized, and the water is returned to the ground.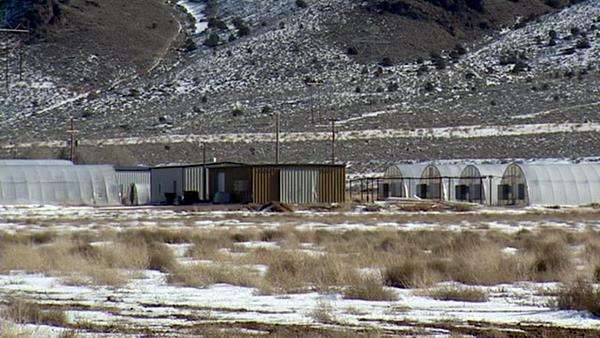 It doesn't matter what the temperature is outside, but inside the greenhouse, the tomatoes are enjoying 70 degree weather. "We can keep the temperatures in here what we want them to be until it gets too cold. A couple of years ago it was -18 [degrees] here, but inside we kept it at 50 to 55 degrees," Christensen said.
With a short growing season here, this operation wouldn't be possible without the greenhouses. The geothermal heat also makes it profitable, costing just 10 percent of what it would take to grow year round.
Right now, the Christensens are picking about 6,000 pounds of tomatoes a week, which are on store shelves within a couple of days. They sell those tomatoes locally at Harmon's supermarkets.
E-mail: spenrod@ksl.com
×
Most recent Utah stories