Estimated read time: 4-5 minutes
This archived news story is available only for your personal, non-commercial use. Information in the story may be outdated or superseded by additional information. Reading or replaying the story in its archived form does not constitute a republication of the story.
Team coverageDallas police have connected a former Utah Highway Patrol trooper to a deadly shooting rampage. He is now in critical condition after shooting himself in a standoff with police that followed the killings.
Officers say they think 37-year-old ex-trooper Brian Smith was responsible for at least one death that resulted from the shootings. They declined to comment on another death in neighboring Garland because it was outside their jurisdiction.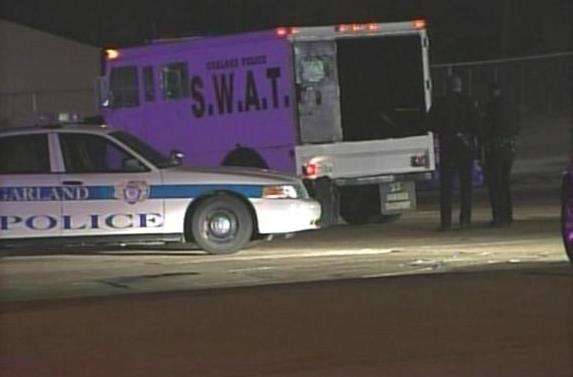 Dallas police Lt. Craig Miller said they connected Smith to the killing in Dallas because the bullets from the standoff were a match. The weapon was a high-caliber semiautomatic handgun, Miller said. "We feel safe in saying (Smith) ... was the shooter," Miller said.
Smith's former UHP co-workers say they cannot believe this is happening. "If you told me a week ago that this was going to happen, I'd say, 'You're crazy. You got the wrong guy …' He has a lot of friends in the Utah Highway Patrol, and it's a shock for everybody," said Sgt. Jeff Nigbur, spokesman for the Utah Highway Patrol.
Nigbur went on to say, "Brian was a very, very, very upbeat person. He was nice to everyone. He would take the shirt off his back for you-type of guy."
On Monday, two people were fatally shot and a third was injured in four rush-hour shootings along or near a Dallas-area highway. Police said the victims appeared to have been selected at random.
The crime spree appears to have begun in Garland, Texas, where a man police identified as Smith jumped over a pharmacy counter at a grocery store and stole Oxycontin pills.
Minutes later, the first shooting happened in Garland when a driver pulled up alongside a small Nissan stopped at a red light and began shooting, Garland police spokesman Joe Harn said. The Nissan's driver, 20-year-old Jorge "George" Lopez of Rowlett, was killed.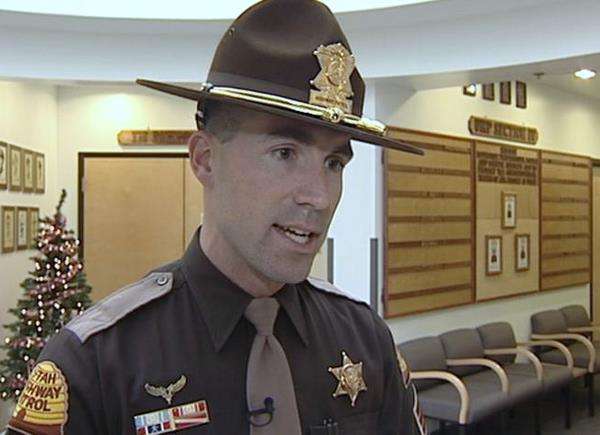 Silvia Lopez, Jorge's mother, said her son was driving to meet friends when he was killed.
Witnesses told police the driver headed toward Interstate 635 in Dallas, where shots were fired at an 18-wheeler a short time later. The driver of the 18-wheeler, identified by police as Kenneth Black Harly, was not hurt.
Minutes later on the same highway, a gunman shot and killed 42-year-old William Scott Miller, the driver of a United Van Lines rig, Lt. Miller said. Police said the driver, a military veteran who was about to fly home to his wife and two young daughters in Frankfort, Ky., for the holidays, was able to bring his truck safely to a stop before he died.
"The act he did in and of itself I consider to be heroic," Lt. Miller said. "Despite being mortally wounded, he was able to control his rig to the point where other drivers weren't injured."
After the shooting of Miller, another semitrailer was fired upon a half-mile away on the same interstate. The driver, 46-year-old Gary Roberts, was injured by debris and glass but not struck by any bullets. His right eye was hit by shattered glass and he needed several stitches in his fingers, said Bedford Wilhite, who works with Roberts at Dugan Truck Line.
Roberts is home recuperating after being treated at a hospital, Wilhite said. Roberts, who has worked for Dugan for about a year, told Wilhite he is "much blessed and thankful to be alive."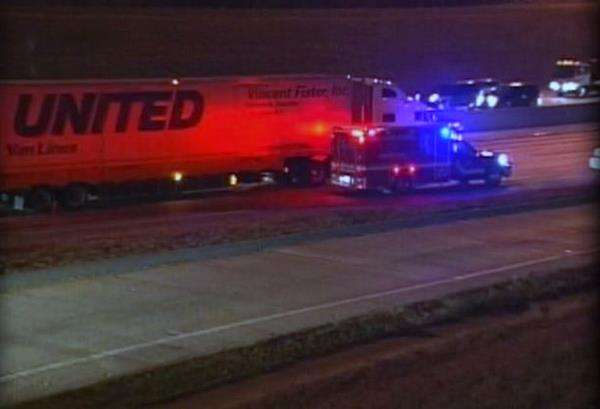 "It's just absolutely stunning to me that something like this would happen," Wilhite said. "This is our way of surviving in this country -- truckers hauling goods up and down the highways. Why would someone want to take potshots like this at our drivers?"
Nigbur says Smith had been a trooper since 1996 but resigned in May because of "personal issues." Smith, who was a sergeant in the Utah Highway Patrol, had his peace officer certification revoked following a January incident.
According to state records, Smith drank two pints of hard liquor and drove his patrol car home. When he arrived there, he summoned his clergyman, who sat with him in the patrol car. Smith held a gun to his own head and threatened to kill himself. The clergyman eventually grabbed the gun when Smith placed it on the dashboard. Smith later confirmed the details of the incident to an internal investigator.
"Up to that point, he was an amazing person. Very motivated, very career-oriented," said Nigbur said. "He served this state very well."
We also spoke with Olympic champion wrestler Rulon Gardner, who grew up with with Brian Smith. He describes him as a great guy and says he couldn't think of a better person to have as a friend.
Gardner talked to him two weeks ago and said there was no indication of anything bad in Smith's life. Smith's family is expected to make a statement sometime on Wednesday.
E-mail: sdallof@ksl.com
E-mail: ngonzales@ksl.com
(Copyright 2008 Bonneville International Corporation. All rights reserved. This material may not be published, broadcast, rewritten, or distributed. AP contributed to this report.)
×
Related links
Most recent Utah stories