Estimated read time: 2-3 minutes
This archived news story is available only for your personal, non-commercial use. Information in the story may be outdated or superseded by additional information. Reading or replaying the story in its archived form does not constitute a republication of the story.
The air that our school children breathe is about to get healthier. School officials today launched a statewide program to reduce dirty exhaust from school buses.
It's no secret that diesel buses emit a lot of foul gases. The technology to fix it is also no secret, but it's a matter of money. Now it looks as though the state finally has the dollars that are needed.
Two years ago, an environmental group's report card gave Utah school buses a D, among the worst in the nation for pollution. But this new filter technology is changing that.
School kids in Murray heard a promise: less visible smoke from exhaust pipes. "But more importantly, the invisible components, what we don't see, are what this device really helps reduce and clean up," said Mark Zimmerer, with Cummins Rocky Mountain LLC.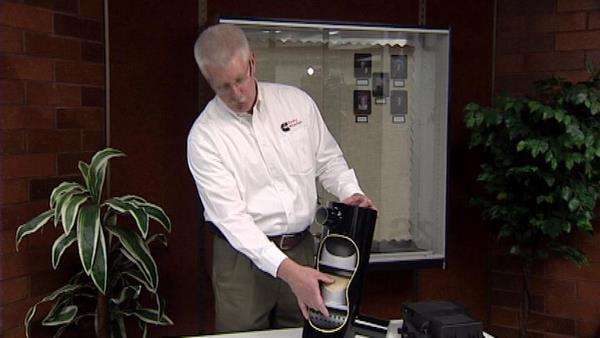 Buses in the Murray School District are being retrofitted with new catalytic mufflers. Coupled with engine gas recycling systems, they promise deep cuts in toxic emissions. "The hydrocarbons are reduced by approximately 74 percent, carbon monoxide is 40 percent, and particulate matter is about 25 to 30 percent," Zimmerer said.
The cleanup technology has been around for years, but until now, only four districts have come up with the money to do it. "Funding is tight for school districts. With $2,000 approximately per bus, that's difficult for them to come up with that when they have the other operating costs," explained Murrell Martin, student transportation specialist for the Utah State Office of Education.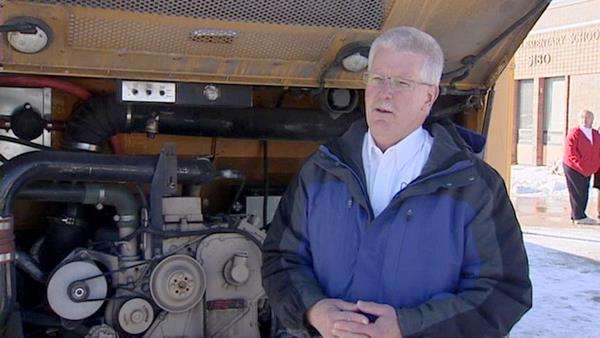 But the Legislature came up with $100,000 in matching money. That catalyzed new grants from many other entities at all levels of government. "The bulk of this, by far, is federal funds," Martin said.
Now the first major effort is being launched statewide to retrofit most of Utah's 2,400 school buses.
"I'm hopeful that every bus, eventually, will be retrofitted," said Bill Sinclair, acting director of the Utah Department of Environmental Quality.
The retrofitting will be done in phases over the next several months, starting in Murray and in southern Utah. Then it will be Utah County's turn. If additional funding is lined up, several counties in northern Utah are next on the list.
E-mail: jhollenhorst@ksl.com
×
Most recent Utah stories