Estimated read time: 2-3 minutes
This archived news story is available only for your personal, non-commercial use. Information in the story may be outdated or superseded by additional information. Reading or replaying the story in its archived form does not constitute a republication of the story.
Christmas wouldn't be Christmas without a feel-good story about people helping the less fortunate. Often that means helping people in other countries. But there's a big effort underway now to help people in the Mountain West who are living in what amounts to Third World conditions.
A lot of helping hands have joined this effort to assist less fortunate people in the Four Corners region. But it began with one remarkable woman in Orem who never forgot the place she came from.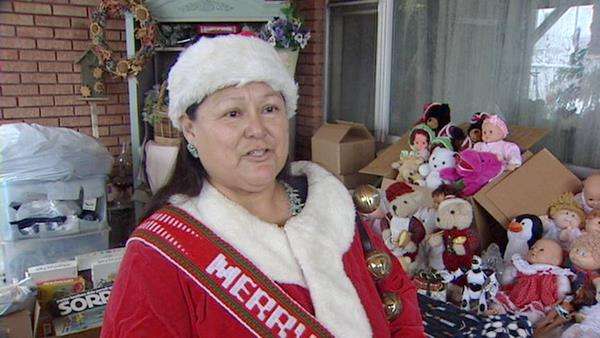 Gladeeh Begay has a garage full of gifts. Born Navajo, she was adopted and raised by a white family. Thirty years ago she went back and was shocked to see children living in poverty. She said, "When I inquired as to why they weren't in school, they just simply stated, because they had no shoes."
So it began. She collected shoes, and then clothes, and other gifts. She delivered them to the reservation every Christmas. She said, "[I] just started trying to fulfill their needs and try to add a little joy to them." She did it pretty much by herself for a quarter-century. But now, in the last three years especially, a lot of other people have started getting into the act.
Lehi resident Karen Eggett said, "I had a friend that was a friend of Gladeeh's. And we were looking for something better to do for Christmas this year instead of giving each other stupid gifts. We decided to do something better."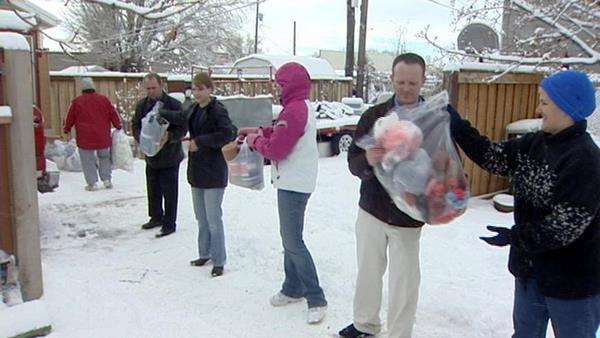 They're loading more than 30 tons of blankets, clothing, toys, candy and a thousand pairs of socks from Meadow Elementary in Lehi. Eggett said, "Basically, we had a competition to see which class could collect the most socks because that was the No. 1 requested item."
Three years ago a Santaquin group, Hearts and Hands in Action, adopted Gladeeh's cause. Andy Hindes, with Hearts and Hands in Action, said, "We wanted to make a difference in the world. Originally, we were going to go to South America. We met up with Gladeeh, and she took us down and showed us her people and the plight that they're in. And we're like, 'Why would we ever leave our country when we have the same situation right here in our own borders?'"
The gifts will be delivered with a message that works in every language: "Merry Christmas." Hearts and Hands in Action also builds homes on the Navajo reservation. At least four big trailers hit the road this weekend and it will be "Ya'at'eeh Keshmish" on the reservation early next week.
E-mail: hollenhorst@ksl.com
×
Most recent Utah stories