Estimated read time: 2-3 minutes
This archived news story is available only for your personal, non-commercial use. Information in the story may be outdated or superseded by additional information. Reading or replaying the story in its archived form does not constitute a republication of the story.
Students in the Salt Lake Junior Academy read a book by a Holocaust survivor, and today they got to meet her.
In 1996, Marion Blumenthal Lazan wrote her memoirs about her life as a child in German concentration camps. She called the book "Four Perfect Pebbles." Since then, a million people throughout the world, many of them young people, have read a tale of tragedy and triumph.
"My story is a human interest story," Lazan told the students. "The Germans invaded Holland, and we were trapped."
Lazan traveled from New York to talk to these Salt Lake students who wanted to meet her. She says they are members of the last generation to hear the Holocaust stories firsthand. "Had there been respect or tolerance back then -- some 60, 70 years ago -- you and I would not be talking," she told them.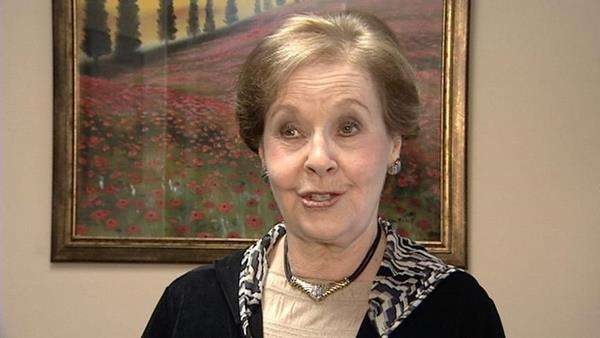 Her book's title, "Four Perfect Pebbles," refers to the game she played while in Holland's Westerbork and Germany's Bergen-Belsen. Finding four small rocks of the same size and shape meant she and her mother and father and brother would survive.
"It was a difficult game to play, a tortuous game to play. What if I couldn't find the third or fourth pebble? Would that mean that one or two of my family members would not pull through? Nevertheless, this game gave me something to hold onto, and, of course, I always found my four pebbles," Lazan said.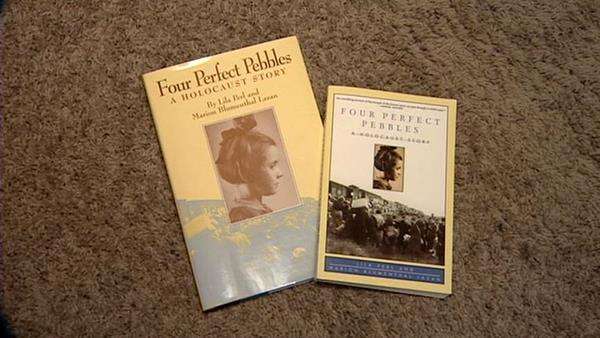 She told the students these were her survival skills and that no one is spared hardship or adversity. "But with perseverance, determination, faith and, above all, hope, one can overcome just about anything and everything," she said. "It's not so much what happens to a person, it is how we deal with a situation that makes the difference, for sure."
After meeting Lazan, the students say she was fascinating.
"She was scared, but yet she was brave anyway because of what she did and how she found ways to occupy herself," sixth-grader Justice Boyd said.
Sixth-grader Jason Genchi said, "I'll always remember that she kept four perfect pebbles for her family."
Lazan has been married for 55 years. She and her husband have three children and nine grandchildren. She will speak tomorrow night at the South Towne Expo Center at 6:30.
E-mail: cmikita@ksl.com
×
Most recent Utah stories