Estimated read time: 4-5 minutes
This archived news story is available only for your personal, non-commercial use. Information in the story may be outdated or superseded by additional information. Reading or replaying the story in its archived form does not constitute a republication of the story.
Dave Rose has the BYU basketball team off to the program's second best start ever. 10-0 is the best beginning since 17-0 21 years ago. This coming Wednesday, though, the Cougars will take a break from finals and preparation for Arizona State for their annual labor of love.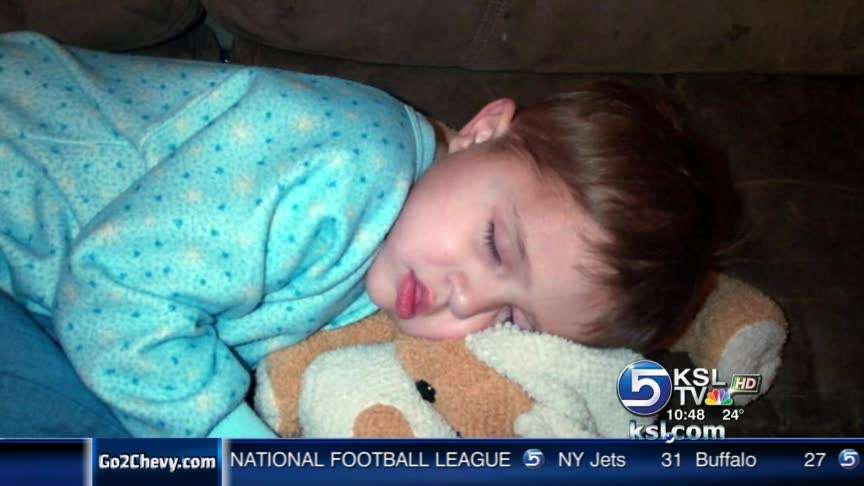 In partnership with the Children with Cancer Christmas Foundation, BYU helps children with the disease and their families get through the holidays. It's a time when parents and the children reunite in support of each other's struggles.
The Burnhams from Heber City will need extra support next week. Like many people this time of year, they have been busy decorating their Christmas tree, but this Christmas season for the Burnhams will be unlike any other.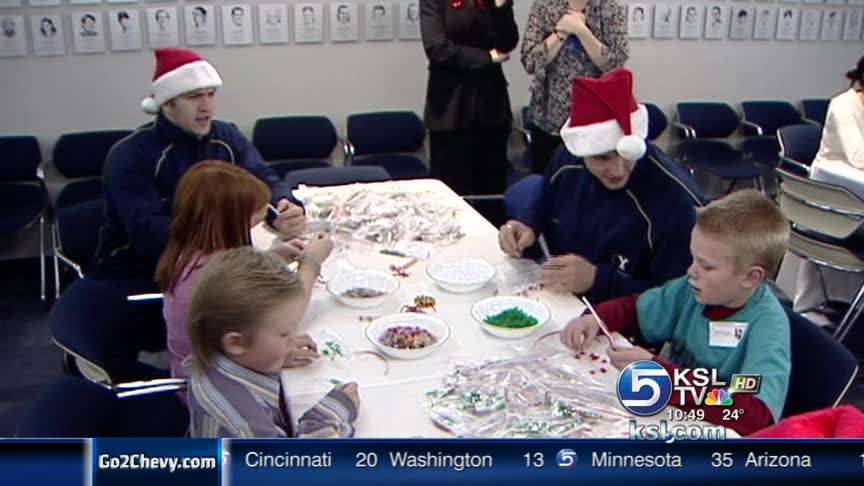 Teressa Burnham said, "It was hard. And we tried forever and thought we actually beat it."
"It" was cancer. Their oldest child Daren was diagnosed with a brain tumor when he was just 18 months old. After numerous treatments and eventual surgery, the Burnham's were told their son, at age 6, was cancer free. It was a miracle, they were told. But 18 months later, in November of last year, Teressa knew something was wrong.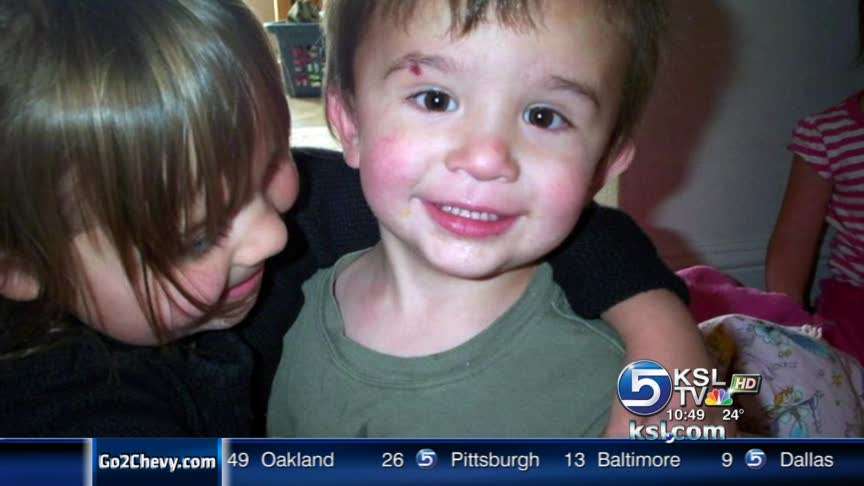 "The day after Thanksgiving last year, he started running into walls. And we took him back to Primary Children's and they said there were nine tumors in his head," Teressa said. "And they gave us less than three weeks with him."
Daren survived five weeks, passing away five days after Christmas. He lived long enough for one more Christmas celebration in Provo.
The Children with Cancer Christmas Foundation, in partnership with the BYU basketball team, brings families like the Burnham's together each December.
"It's just a big family group. They know what you're going through," Teressa said.
Bob Burnham said, "We all kind of lean on each other. It's a neat place. We all can relate to each other."
The Burnhams will return to annual party next week, but this year they'll need support as never before.
On Aug. 4, just eight months after their first son passed away, their youngest child and second son Jayden was found unconscious in his bedroom. During nap time he somehow got tangled in an electrical cord and died of strangulation.
"It's hard, but you have to trust in the lord. There is a purpose for it," Teressa said.
"It's hard to understand, it really is. We just try to love the two we have here and support them and my wife," Bob said.
Teressa added, "They say the Lord won't give you more than you can handle, so I hope I can handle everything that's going to come and go and go forth."
The Burnhams' remaining children, 6-year-old Jessica and 4-year-old Kaley are too young to fully understand it all. But they remember their brothers whenever they ride in their Barbie car, a gift given at last year's Christmas party, a present Dave Rose found himself. It was last time the entire Burnham family celebrated together.
"It's going to be hard without our boys, but we're trying to make it cheerful for the girls here," Bob said.
And while they struggle to get through each day, a poem that hangs in their home helps them cope. It's written especially for them with words that confirm their belief that they'll see Darin and Jayden again one day.
Bob and Teressa, like Father in heaven
Sacrificed their first born, Darin only 7.
Mommy and Daddy, I wish you were here
But I'm in good hands now, so don't shed a tear.
I miss my family, I know they miss me
I'm here with the Savior, where I need to be.
Please send me someone, of this I do pray
Just one family member, so that we can play.
Jayden was chosen, to his home up above
How we will miss him, that smile we all love.
Here I am brother, I missed you so much
Come here and hug me, I need that warm touch.
So brothers embraced, with a tear in their eye
Now they look down on us, our Angels on high
The Children with Cancer Christmas Foundation started in 1996 with 15 families. Ninety families are expected to attend next week's party.
If you'd like to help the Children with Cancer Christmas Foundation, you can call the BYU basketball office at the Marriott Center or visit the foundation's Web site.
×
Related links
Most recent Utah stories