Estimated read time: 2-3 minutes
This archived news story is available only for your personal, non-commercial use. Information in the story may be outdated or superseded by additional information. Reading or replaying the story in its archived form does not constitute a republication of the story.
Law enforcement officers throughout the state will increase DUI patrols as we approach Christmas and the New Year. At a news conference today, they and the medical community delivered a strong message about drinking and driving.
Art Brown, president of Utah's chapter of Mothers Against Drunk Driving, knows the feeling. He received a phone call in 1999. "I got a call from my daughter saying [they'd] been in a terrible crash," Brown explained.
A drunk driver hit the car his daughter, son-in-law and two grandchildren were in. One of the children died.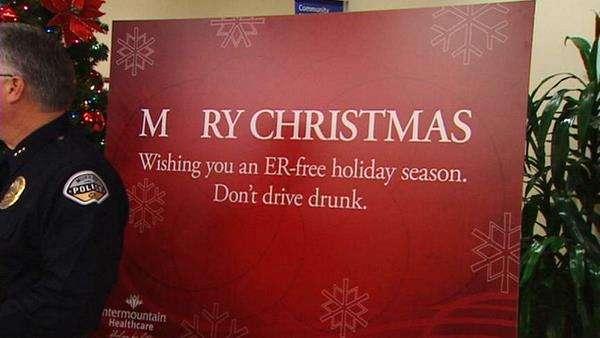 Anna Kay Waddoups, was sitting at a red light on North Temple in 2000 when she noticed a white pickup truck in her rear view mirror. "The white truck veered to the side and rear ended my vehicle and pushed me into the middle of the intersection as cars were coming from other directions. I'm grateful to be alive," she said.
It's situations like these that law enforcement officers and medical personnel want to prevent. The statistics are clear: alcohol- and drug-related crashes are often fatal, but the physical and emotional toll for those injured can be devastating too.
"I never broke a bone, but I sustained so much muscle damage that I cannot keep my body in shape, and I never in my wildest dreams realized that a chiropractor would soon become my very best friend," Waddups said.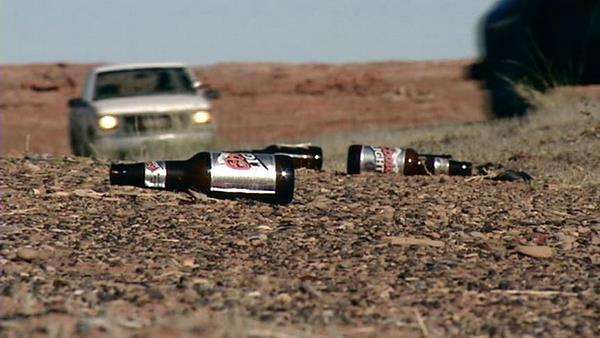 Trauma units at Intermountain Medical Center, as well as other hospitals across the country, gear up for an increased number of DUI accident patients during the holidays. Physician assistant Jennifer Reynolds has treated many of them.
Utah officers will be out in force during the holidays. They urge everyone to be responsible: call a taxi if necessary, or have a designated driver, and always wear seat belts.
"I'm here today to tell you that I don't want to see you in our ER! I'm working New Year's Eve, and I don't want to see these issues happen," Reynolds said.
The officers and medical personnel held an event today to reinforce the message that impaired driving is one of America's most often committed and deadliest crimes. Their message to drivers: "If you're over the limit, you're under arrest."
E-mail: kmccord@ksl.com
×
Related links
Most recent Utah stories