Estimated read time: 4-5 minutes
PROVO — Andy Reid has the Kansas City Chiefs at the doorstep of another Super Bowl, but winning will require him to face his old team from Philadelphia.
The Chiefs and Eagles will meet Sunday at State Farm Stadium in Glendale, Arizona, in the league's annual title game (4:30 p.m. MST, FOX), and the 64-year-old one-time BYU offensive lineman has an opportunity to cement himself among the NFL's all-time list of coaching greats.
With a win, Reid would become just the 14th coach since the NFL/AFL merger to win multiple Super Bowl titles. Earlier this year, he surpassed Dallas Cowboys legend Tom Landry as the second-winningest playoff coach all-time with 21 victories.
Only New England's Bill Belichick, who has 31 wins and six Super Bowl titles, has more.
Not bad for the Los Angeles native who often jokes he had to be "talked into coaching" by the late BYU legend LaVell Edwards. But Provo played an even more sizable role in his coaching career than the lone season he spent as a graduate assistant on Edwards' staff in 1982.
In many ways, Reid's populating of the West Coast offense across the NFL came from his Cougar roots.
"I played at BYU. I played for Doug Scovil, who was very creative in the pass game," Reid told reporters in Arizona. "All the other coaches I played and worked for had that kind of philosophy. When I became a coach, I was able to build on that.
"All the coaches I worked for had that philosophy. When I became a head coach, I just kept that going."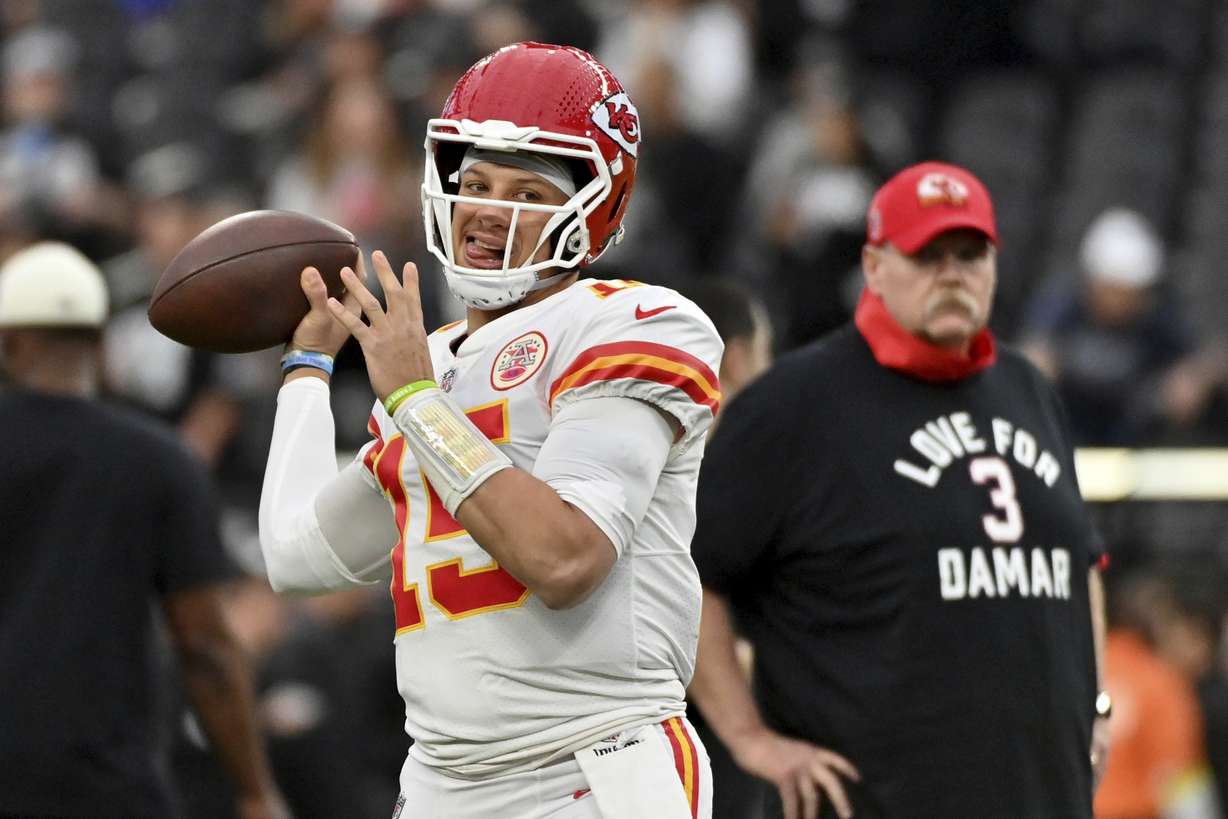 From backside slants to Hi-Los to pistol formations, Reid's offensive creativity has helped revolutionize the league, from his time as Green Bay's offensive coordinator under Mike Holmgren to his turnaround of the Eagles from a league-worst 3-13 in 1998 to three NFC championship games.
His playbook may be complex, but it's pretty simple, he joked.
"To score is No. 1," Reid said, tongue firmly in cheek. "You have to be creative when you get down there to do that. That's the idea behind it."
Reid was recruited to BYU out of Glendale Community College in California after a knee injury derailed his initial plans of playing at Stanford. Edwards wanted Reid's teammate and best friend Randy Tidwell, according to the Deseret News, but the 6-foot-3, 233-pound offensive tackle went on to help the Cougars win the 1980 Holiday Bowl as a teammate of quarterback Jim McMahon and current athletic director Tom Holmoe, among others.
Teammates recalled that Reid didn't play often, but was very analytical and often found himself in extra study sessions with Edwards and Scovil.
The late legends played an outsized role on Reid's life, and the larger-than-life coach now known as "Big Red" pays regular visits back to campus to host coaching clinics, speak to players, and simply chop up film with current head coach Kalani Sitake.
When Edwards passed away six years ago, Reid was among the first to offer his heartfelt condolences to Edwards' widow Patti and spoke glowingly of the College Football Hall of Famer.
"He was my guy," an emotional Reid told the Kansas City Star. "I'm probably one of 10,000 guys who are saying that right now. That's what made him unique; that's one of the many things that made him such a great person.
"He was great with people," Reid later added. "He was a people person; you can put the X's and O's aside, he was good at that, too, but the way he handled people was unbelievable. … I wasn't going into coaching, but he was the one who talked me into doing it. And then he called me every week from that day on, like he put me in a bad position."
Reid is also a fan of Sitake, who he said is the right man to lead BYU as the Cougars make the leap to the Big 12 in July. Sitake has led the Cougars to a 56-34 record in seven seasons as head coach, including an 8-5 record last year after back-to-back 10-win and 11-win seasons in 2020 and 2021.
"Kalani is going to do a phenomenal job," Reid said Monday, per the Deseret News. "He's getting the team ready right now in their offseason program and they'll be rolling. I look forward to watching them."
×
Photos
Most recent Locals In The NFL stories