Estimated read time: 5-6 minutes
SALT LAKE CITY — Alissa Pili wasn't happy with her situation. And for someone that dreamed of always playing in the WNBA, it was hard to come to grips with the feelings she was having about basketball.
There wasn't much love for the game anymore. The joy that regularly came from practices and games, instead, turned to dread and frustration about her situation at USC. The one-time Pac-12 Freshman Player of the Year who exploded onto the scene from Anchorage, Alaska, had doubts.
Pili averaged 16.3 points and 8.0 rebounds per game for the Trojans her freshman season and was a force to be reckoned with for opposing teams; but the two seasons after, there was a noticeable decline in her production, especially in scoring.
There's a common saying among professional (and at times collegiate) athletes that when playing the sport feels like work or a chore, it's time to hang it up and move on with life.
Pili wasn't quite there yet, but her situation was close.
"The situations and environments I was in in the past just kind of — just made me lose love for the game, and just the joy for it of actually getting up and trying to get better and get back to my game," Pili said. "I just felt like I wasn't happy with how I was playing and just the environment I was in."
It was time for a change.
Pili entered her name into the transfer portal in March 2022 with hopes of a new start — a refresh to a once promising career that had fallen on tougher times. Five weeks later, the Alaska native took a chance with head coach Lynne Roberts and an upstart Utah program that earned its first second-round appearance to the NCAA Tournament since 2009 last year.
"Honestly, it's crazy just how well coach Roberts and the rest of the staff that's been here has just pretty much built this program from the ground up," Pili said. "At USC my freshman year, I remember Utah always being at the bottom of the pack and all that."
Pili saw the chance to be a part of something bigger. And more importantly, it was a place where Pili felt like the culture and the fit with a young core of talent could bring back the love of the game she'd been missing.
That love for the game — and her immediate impact on the court as a dominant player that can stretch the floor while also providing a consistent threat in the post — was instantly made apparent in Utah's season opener against Idaho when Pili scored 27 points to lead the Utes to a dominant win at home.
It had only been one game — admittedly against a far inferior opponent — but Pili said that night that she had "found my groove again." It was a game where she "felt like the old me" and didn't want to stop playing once she got that groove back.
While one game against Idaho could have been a fluke, Pili has since backed up her performance time and time again this season to help Utah to a 16-2 start to the season. She's not just enjoying the game of basketball again, she's "thriving," as Roberts recently described.
"Whenever you get a transfer, you're never sure how quickly they're going to acclimate or if they acclimate to your culture into your program," Roberts said. "I've been so impressed with her willingness to come in and adapt to how we do things and what we expect — and not only adapt but thrive.
"I think she is in an environment where she's pushed and challenged and held to a higher standard, but also loved and encouraged and supported — not that she didn't get that (at USC) — but I know that's what we provide. And, I think, she's thriving."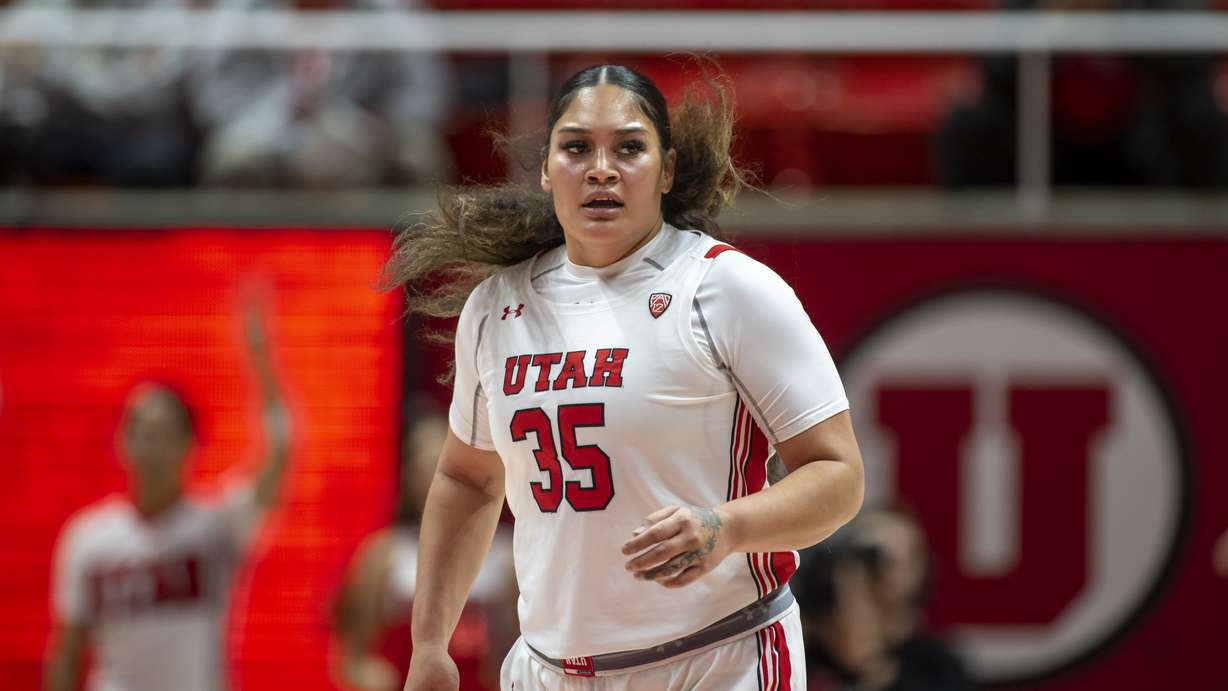 That's been most evident by Pili's bounce-back stats. A year removed from a career-low 7.8 points and 4.5 rebounds per game, Pili now averages 20.1 points and 5.7 rebounds per game, and has recorded 20 points or more scored in 10 games this season.
She now ranks inside the top 20 of women's basketball in average points scored per game and has a 61.9% shooting percentage from the field, which ranks No. 11 nationally, and a 64.8% effective field goal percentage.
Pili has become one of the key reasons Utah's now ranked No. 9 in the Associated Press Top 25, where she compliments last season's team that was led by freshmen scorers Gianna Kneepkens and Jenna Johnson.
"I mean, her post presence inside is just so good," Johnson said. "We have great shooters — we had those last year — but then now, they have to focus on her inside; they have to respect that, so it's opening up things on the perimeter. She's scoring, obviously, a ton, so she's just such a threat."
It's been no fluke; Pili is back. She loves the game of basketball again, and her new team loves that she found it in Salt Lake City.
"I think the biggest difference here is just the environment, like the people, the team, just the whole culture of this whole university is just — everybody, like even our extended staff and everything, everybody just wants to see you do great and they'll do anything to help you get there and achieve your goals," Pili said. "I think that kind of environment just helped me flourish and bring my joy back for the game and love what I do."
Pili will get her first look at her old team on Friday (7 p.m. MST, Pac-12 Networks) at the Huntsman Center.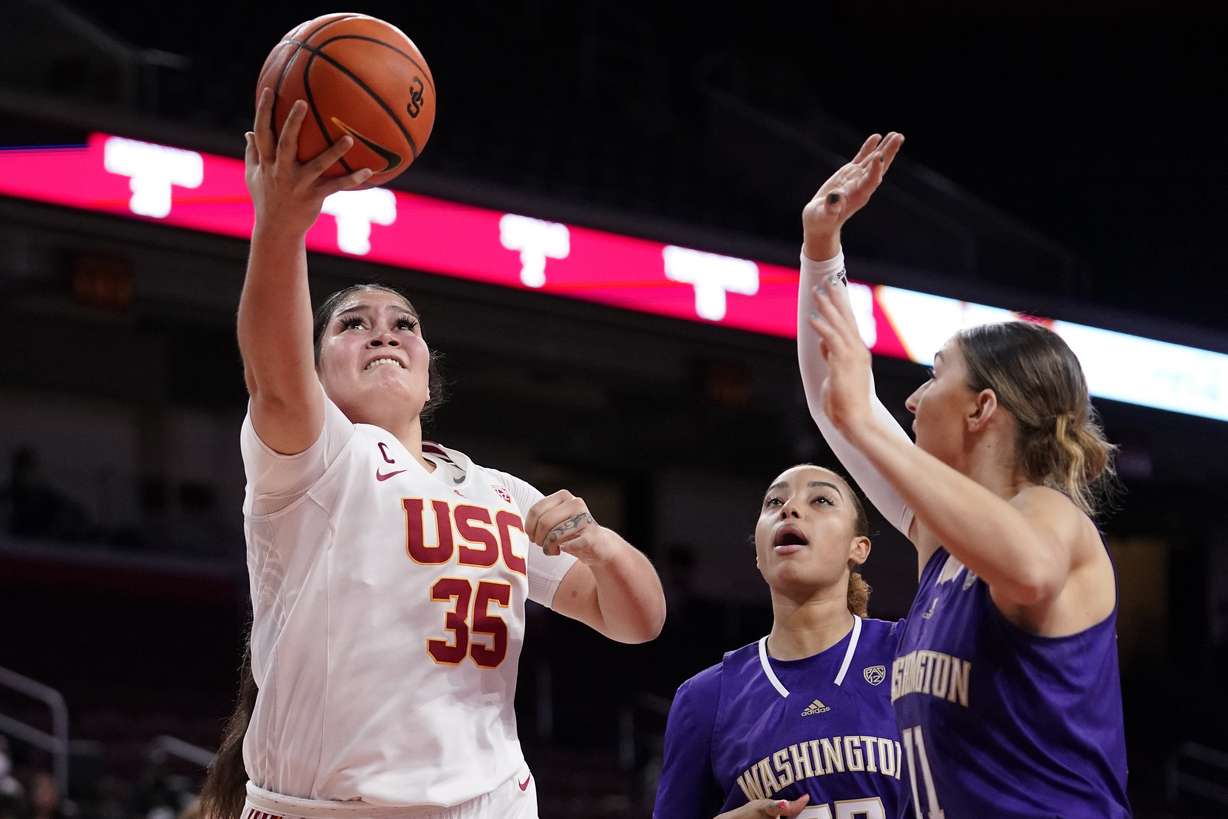 ×
Most recent Utah Utes stories