Estimated read time: 3-4 minutes
SALT LAKE CITY — During his State of the Judiciary speech to the Utah Legislature on Tuesday, Utah Supreme Court Chief Justice Matthew Durrant asked lawmakers to consider giving Utah judges what he called a much-needed pay raise.
A raise, Durrant said, would prevent low retention rates and create an opportunity for more motivated and qualified individuals to pursue judge positions.
While making his case, Durrant described an "interesting" phenomenon in Utah. Pointing to legislators, he said, "Part of it is your fault."
He described the impacts the COVID-19 pandemic has had on remote work opportunities. "Law firms," he said, "have realized they can serve big postal clients through Utah."
Because of remote work, "lawyer salaries have gone through the roof," Durrant said. That's a great thing for lawyers, he added, but for Utah's judiciary as a workforce competitor, it's not.
"I'm worried ... we will have a difficult time with retention," he said. "I worry about our ability to attract judicial applicants."
Durrant cited the Elected Official and Judicial Compensation Commission's recent recommendation, asking legislators to consider giving judges a 10% raise. However, he suggested legislators may want to consider an even steeper pay raise.
"To move the needle significantly, we need something more in the 15 to 20% range," Durrant said.
Last year, the commission recommended a raise for judges, pointing to inflationary pressures and harsh competition for qualified attorneys. This has caused a decline in the pursuit of being a judge, according to the commission.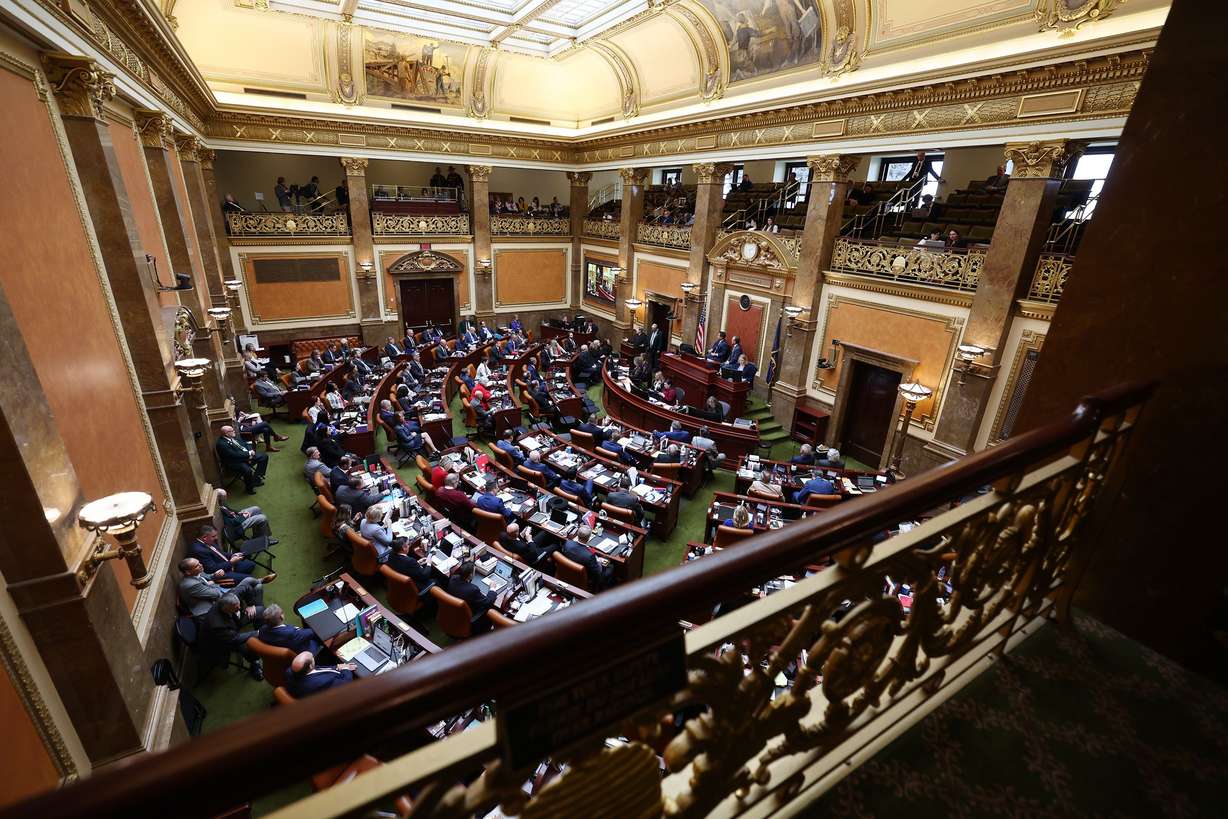 The pay raise, which would accommodate for a 5% cost of living adjustment and a 5% market salary increase could help maintain retention and act as a motivator for qualified pupils to join the career, Durrant said.
As of the end of 2022, the Supreme Court justices' annual salary was $203,720. Appellate and district courts' salaries were $194,460 and $185,200, according to the commission report.
A 10% pay increase would translate to a raise of more than $20,000 per year for Supreme Court members, about $19,400 for judges on the Utah Court of Appeals, and about $18,500 for district court judges.
The report also highlighted significant declines in the number of attorneys applying for judicial vacancies at the district court level. It stated the applicant pool has shrunk by more than half since 2011. In 2022, fewer than 15 applicants tried for each judicial opening.
In a 2022 comparison, Utah's salaries for Supreme Court justices were ranked as 19th highest nationwide at $203,700, well below the top-ranked California rate at $274,732, but well above the lowest ranked, West Virginia, at $136,000.
The report also recommended that top elected officials in Utah receive a 5% cost of living increase. This would include the state treasurer, state auditor, lieutenant governor and the governor, whose annual salary cost would be raised from $174,700 to $183,425.
"Anything you can do," Durrant said, "will help our judges do their work better."
Durrant then continued his speech, asking for additional funding in a series of locations for the court.
He asked for funding for additional software, for a director for online court systems and for the ability to lease more recording space in Heber.
Durrant recognized that not every request will likely be followed through, but he said he hopes the Legislature recognizes the hard work and commitment the judiciary requires.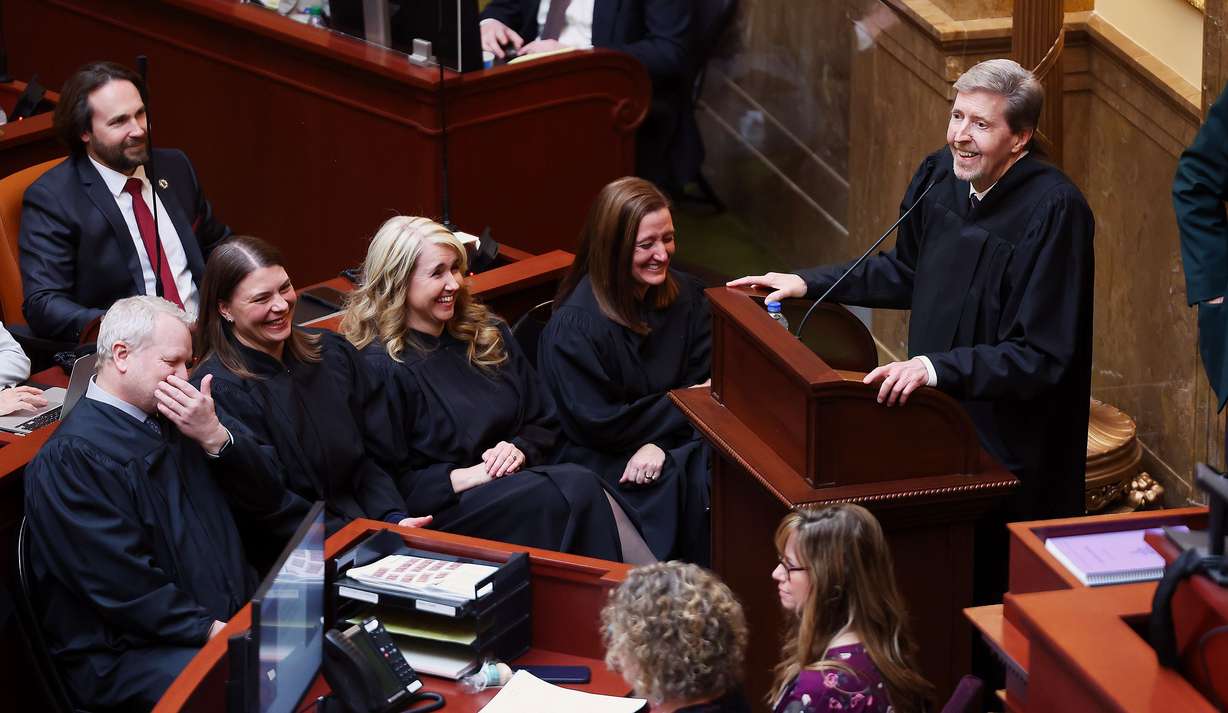 ×
Related stories
Most recent Politics stories