Estimated read time: 6-7 minutes
Jessica gained 23 lbs in the three months after she took a round of antibiotics. Her doctor told her that the antibiotics had nothing to do with her weight gain and suggested that she exercise more. She did. But despite spending hours in the gym each week and trying every popular diet, she gained an additional 35 lbs over the next four years.
According to Dr. Whit Roberts at Health Utah, Jessica's story is a common one. "Not only do people sometimes gain weight after antibiotics like Jessica did, they often see the onset of other health problems such as yeast infections and many others." He says often people see depression, frequent illness, IBS, and a host of other troubling symptoms.
Antibiotics and weight gain
Astonishingly, scientists have known for more than 70 years that antibiotics cause weight gain. In fact, in 1955, the pharmaceutical company, Pfizer, sponsored a competition among their animal feed salesmen to see which one of them could gain the most weight, according to a New York Times article. After consuming antibiotic-laced food, these men stepped onto a scale in front of a crowd in a hotel ballroom. The point? To prove that antibiotics could fatten men up as well as cattle and hogs.
The evidence that antibiotics cause weight gain doesn't just come from stories. Hundreds of studies all show the same thing. For example, a study published in 2018 compiled more than 12 different studies involving more than 500,000 children showing that children who took antibiotics as infants were more likely to be overweight. A more recent study published in Nature Reviews Endocrinology shows that these weight increases last into adulthood.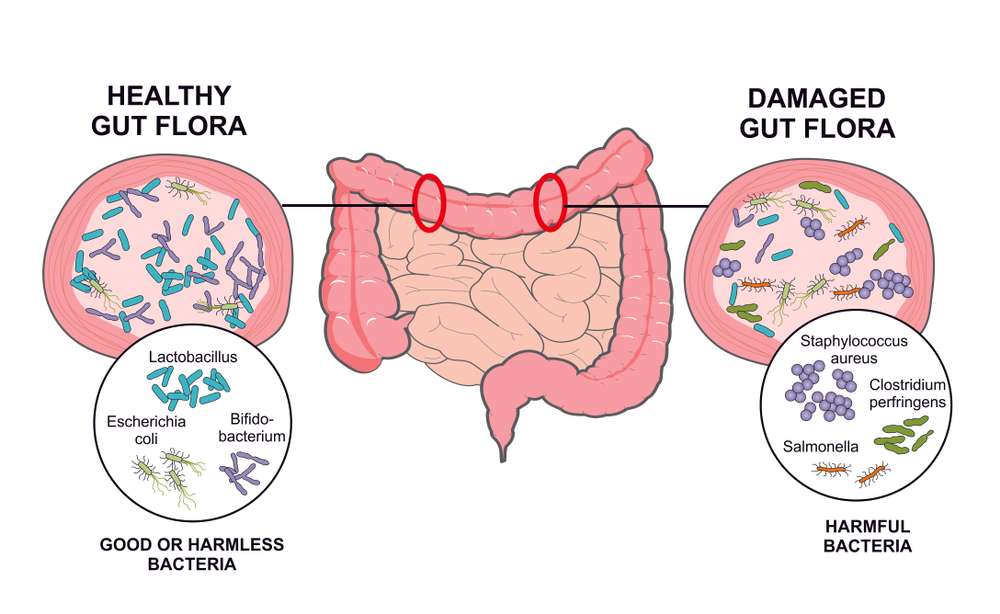 Why does it happen?
There are many reasons antibiotics cause weight gain. The following two are perhaps the most well-understood. The first big problem is that antibiotics alter the composition and diversity of bacteria in your gut. In the process, some predator bacteria are killed. Without these predators, bad bacteria can grow without competition, states an article published in eLife Sciences.
Roberts compares this to the problem of the Japanese Beetle in the United States. It was imported from Japan where it has a natural predator. In the U.S., however, that predator doesn't exist, and the beetle reproduces without competition which is threatening American crops.
When certain bad bacteria reproduce without competition in the gut, it leads to weight gain because certain bad bacteria convert more of your food to sugar than good bacteria, upsetting the fragile balance of the gut's ecosystem. That means that two people can eat the same thing and only the one with the bad bacteria will gain weight, reports an article published in the American Journal of Clinical Nutrition.
The second big problem is that antibiotics can damage the energy production centers of the cell: the mitochondria. Patients sometimes go to Health Utah thinking that because they still feel tired and weak, they never got over the infection the antibiotics were supposed to kill.
Roberts explains that these lingering symptoms can actually be due to the antibiotic rather than the infection. With less energy, they feel more tired, depressed, anxious and gain weight.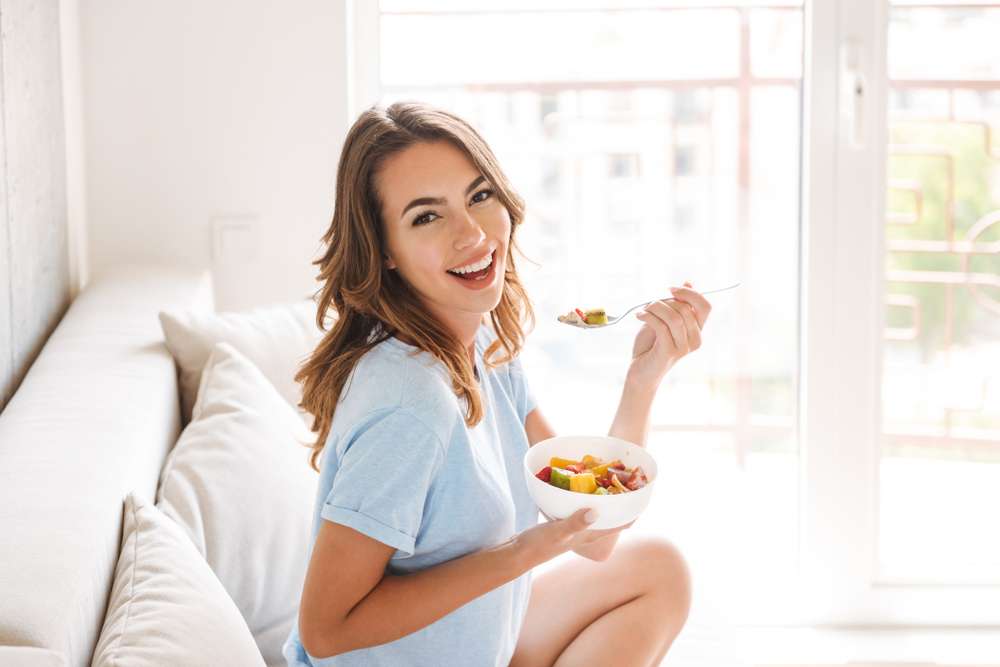 You've gained weight after antibiotics—what can you do now?
Are people who gain weight after antibiotics destined to remain overweight? "No, but the road to weight loss may be a bit longer and bumpier", says Roberts. "There are steps that, if taken, can help you recover from the damage caused by antibiotics.
With 27 years of experience in health and weight loss, Roberts says, "The most important tool we have to positively affect our microbiome is to eat the right food."
Unfortunately, fast foods, microwave dinners, soda, and the rest of our typical American diet doesn't qualify as the right food. In fact, eating the typical diet feeds the wrong bacteria and can lead to obesity as well as many other metabolic diseases, notes a review published in Gut Microbes.
Hundreds of studies and centuries of human history have led Roberts and his team of health and weight loss coaches to recommend foods with significant anti-inflammatory and antioxidant properties. "If you primarily eat these foods", says Dr. Roberts, "there's no need to laboriously count calories or weigh your food. When you eat the right foods, you heal your gut, promote good bacteria and lose weight. Problem fixed."
If too much damage to the gut and its microbiome has occurred over the years, food alone may not be enough to initiate rapid recovery and weight loss. In such cases, very specific supplements including certain fibers and sugars have been shown to speed up the growth of certain good bacteria. Exactly which supplements you need is determined by specific testing performed in-house at Health Utah preceding every consultation with Roberts.
A third priority is to lower the total body burden of toxins. An abundance of the wrong bacteria can lead to a buildup of toxins in the body, states an article published in Integrative Medicine: A Clinician's Journal.
It is very clear in the literature that chemical exposure and toxic residue in the body can lead to obesity, according to an article by Dr. Mark Hyman, M.D. As a result, the third tool in Health Utah's toolbelt is to assess the body's toxic load and its ability to efficiently break down toxins. Then, to prescribe appropriate methods of detoxification. These can include therapeutic modalities as well as supplements to up-regulate phase I and phase II detoxification of the liver.
Lastly, everyone knows that exercise is an important component of any weight loss program. What they may not know is that one of the ways exercise speeds up weight loss is by increasing diversity in the microbiome or improving the balance of good versus bad bacteria in the gut, reports a 2014 study.
Roberts explains that stubborn weight can be caused by a much larger variety of conditions beyond the scope of this article. These can include insomnia, infection, allergies, hormone imbalances, candida, emotional issues, liver and gallbladder dysfunction, and many more.
Roberts and his staff identify these underlying causes of stubborn weight by thoroughly reviewing patient health history and performing in-house testing. "Testing and listening to the patient are keys to discovering potential underlying issues making your weight loss efforts so difficult," says Roberts. Once identified, a customized weight loss protocol is prescribed.
Health Utah consultations include same-day testing, Call 801-810-CARE (2273) or visit Health Utah today to schedule your weight-loss consultation and introduction to a unique weight-loss modality with Roberts.
If your significant other would also like a consultation, mention this article and you can schedule the second appointment for no additional cost. That represents a $59 savings.
×