Estimated read time: 5-6 minutes
LOS ANGELES — For the last few weeks, Utah has been without its All-American cornerback Clark Phillips III.
The dynamic playmaker and leader of the defense declared for the NFL draft in early December and opted out of Utah's Rose Bowl matchup against Penn State on Jan. 2. His presence on the field will certainly be missed, but his work ethic and dedication to the game has left a massive imprint on the program.
"He prepared a certain way every game, and a lot of people — and in our own room — did not appreciate his level of preparation," Utah cornerbacks coach Sharrieff Shah said. "It was not until he got to the tail end of the season when it became somewhat apparent to us that he may not participate in this game that people in the room said, 'All right, we need to be able to at least prepare the way you do.'
"Clark has gifts that nobody else has, but what he did share and impart on the rest of the boys is: Stay with coach Shah, study, study, study. He had an insatiable appetite for film."
His attention to film study was noticeable to anybody that got to know him in his three seasons at Utah. Phillips was a student of the game and was obsessive about getting any edge he could against his opponents, which led to him being a lockdown corner in college football. He led the country for much of the season with six interceptions, two of which were returned for a touchdown.
He knew exactly what he wanted to do — he had a 13-point goal list that guided his life — and would wake up at 4 a.m. every day to do yoga and meditate to ensure he was a well-rounded athlete. It was one of the biggest drivers in his life, and everybody knew it.
"For him to achieve what he set out to do three years ago, it brings tears to my eyes, and it's overwhelming," Shah said. "I love that boy so much. I miss him, from a father-son standpoint, player-coach standpoint, good kid standpoint. It's such a joy to see how good God is to us. It's such a joy to see that hard work always pays off. I'm almost speechless at times when I think about him. Just so proud of him and I'm so excited to see what the next phase of his life will have."
Now, Phillips' former teammates are trying to carry his work ethic with them as they prepare for their second straight Rose Bowl. Shah said the players in his room are all watching film every chance they can get because "that's what he's left" for them as a blueprint.
"Clark's been awesome," safety R.J. Hubert said. "Clark's elevated our level of play for so long this season and really since he's gotten here on campus to Utah. So he's been awesome. He's helped people in other position groups get better, not just the guys in his room. So he's been a great addition to the Utah football program."
"He made us better by giving them a foundation of don't ever stop preparing — much like our DC, coach (Morgan) Scalley is the same; he's in the locker room looking at film before the kickoff just to get the last pictures right," Shah said. "On the bus ride here (to the Rose Bowl Stadium), people are on their phone looking at practice. No one did that last year."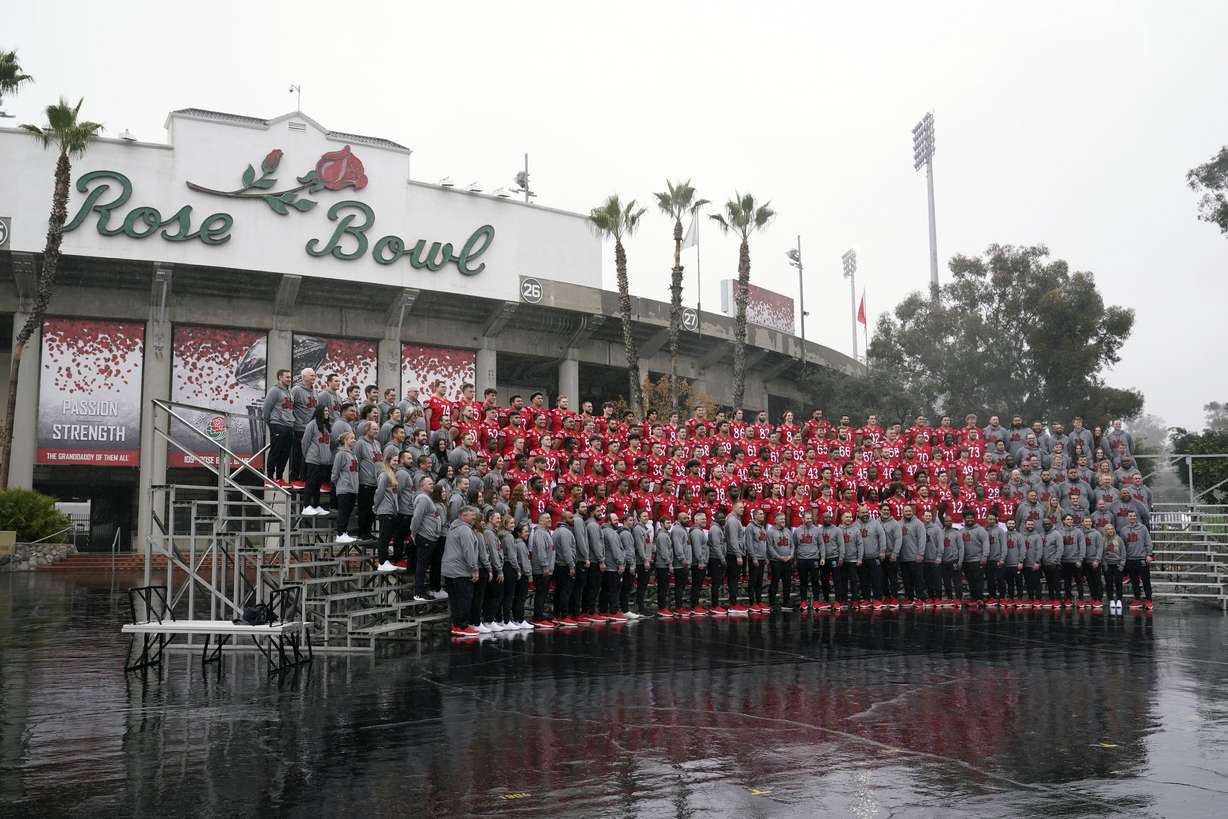 Phillips set the standard, and the cornerbacks room followed. It's the type of leader that Phillips was, Shah said, and it was more natural than a coach always harping on the players to do more.
"Clark said, 'Look, all this time we travel back and forth, we could be looking at cut-ups, more reps,'" Shah recounted. "That's how I think we're better without him now and the blueprint and foundation that he gave the boys. I could have told them that 1000 times, but they don't care about me, they care about him and his level of production."
So while Phillips will be missed on the field, Shah feels confident in his group that is playing in the game. He said it's a "hell of a lot better" than last season when he had to rely on a running back to fill in for the lack of depth his position group had due to injuries.
Last year, there was no "experiential data to draw from" for players like running back Micah Bernard filling in as corner, and it made it difficult for that room to feel "comfortable" in its matchups against explosive Ohio State receivers, Shah said. This time around, Shah has several players he can utilize and feel comfortable with when the game plan needs to change.
"You can make adjustments that you could never make," he said. "Penn State is a phenomenally good team. They will have some wrinkles that we've never seen before. I'm just a lot happier that we have the guys that we've battled and battled with all year long, with the exception of missing Clark, to be able to and be prepared to make any adjustment we need to.
"You feel confident that you can adjust the game plan as necessary depending on what you see. Makes you happier and to feel that confidence, it also goes to the kids — they feel good."
Safety Cole Bishop said the team's depth will give them a much better chance than in the 2022 Rose Bowl.
"He's elite," Bishop said of Phillips, "but having the depth that we have right now is just, there's — we're trying to not to have a big drop-off and change in our game. But we'll miss him for sure, but, we've got guys that are going to step up."
×
Most recent Utah Utes stories