Estimated read time: 8-9 minutes
PROVO — The first domino of BYU football's final offseason in preparation for Big 12 play fell Sunday evening, and it was an expected one by many inside and outside the program.
Seventh-year defensive coordinator Ilaisa Tuiaki announced he was stepping down from the university, saying that "it's time to venture out and pursue a new challenge" in a lengthy post on social media.
The Timpview High, Snow College and Southern Utah graduate was in a dream role with his position at BYU, in part because he grew up a BYU fan, but also because he was working with longtime friend, associate and colleague Kalani Sitake.
The duo have been together since Sitake was Kyle Whittingham's defensive coordinator at Utah and were often mistaken for brothers at work and in the community.
Now Sitake looks to hire a defensive coordinator for the first time in his tenure at BYU. But will it be the only staff hire he makes this offseason?
"I think there will be more maneuvers, and this is the first one," BYUtv host Dave McCann told ESPN radio in Utah County. "It's an important one, and it puts Kalani in a significant spot to move forward.
"A lot of people knock Ilaisa; I'm not one of them. There were days that the defense wasn't good, and there were days that it was good enough. ... There's good and bad in every job, but I think it was a good time for a change. I'm eager to see what BYU comes up with defensively as they move into the Big 12."
The search for a new coordinator has already begun, according to BYU's announcement of the change. But don't expect the next coordinator to be installed by the end of the week, either.
Sitake's role as defensive play caller since the Cougars went through their four-game losing skid midseason prior to rebounding for a 7-5 record in 2022 means the football program can take its time to make a hire.
Of course, there are plenty of other reasons not to delay: BYU will learn its opponent and destination for a bowl game no later than Sunday afternoon; the NCAA transfer portal opens Monday; and the early signing period begins Dec. 21.
That last date is probably the most important; the Cougars likely need to have their staff reshuffled by the week leading up to the Christmas holiday. Recruiting is, after all, the lifeblood of college football.
Also included in the announcement was a mention that the new coordinator will work with Sitake in finalizing the Cougars' defensive staff for next year. That means assistant coaches Kevin Clune (linebackers), Preston Hadley (defensive ends/safeties), Jernaro Gilford (cornerbacks) and potentially Ed Lamb (assistant head coach, special teams coordinator, safeties coach) may see their assignments moved or eliminated by the new hire — though nothing is official yet in that regard.
Lamb has already been linked by several media outlets to the UNLV opening after the Rebels fired third-year head coach Marcus Arroyo after a 5-7 season.
"If I was every position coach at BYU after a 7-5 season headed into the Big 12, I'd probably not sleep great," McCann said. "Obviously, there are some guys in that group that people would be crazy not to bring back. But there are going to be some that don't come back; it's just part of Kalani getting back to his defensive roots.
"That's going to create some changes as he takes control of the defense. I think he will; it's going to be Kalani's defense, with a defensive coordinator who will learn under his tutelage."
With that in mind, here are five names to keep an eye on as the search continues at BYU.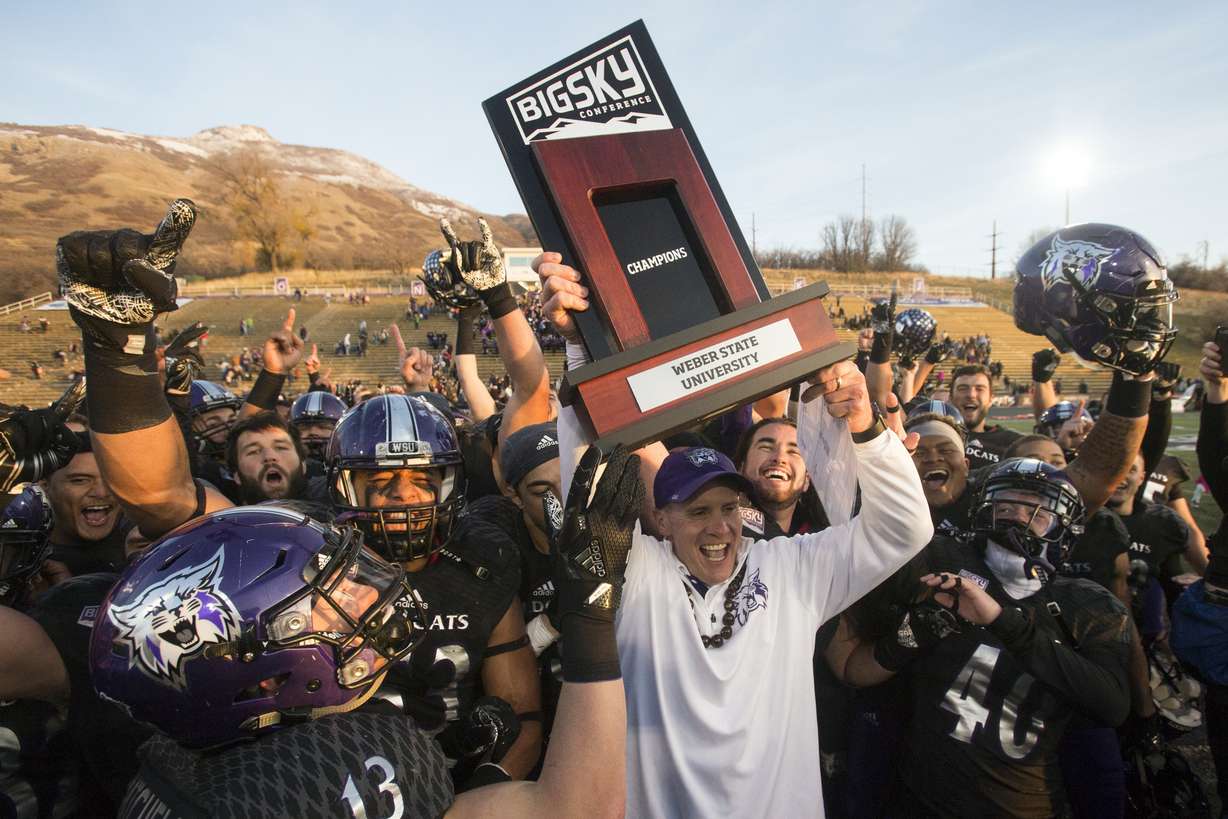 Jay Hill, Weber State
The search should begin with the Lehi native and former University of Utah cornerback, if Hill has any interest in the position.
Hill worked with Sitake for a time at Utah, rotating through a number of positions while also serving as Whittingham's special-teams coordinator before taking his first head coaching job at Weber State in 2013.
Holder of a 67-38 overall record, Hill has been the Wildcats' defensive play caller for six of his nine seasons in charge in Ogden and led Weber to double-digit win seasons three times with at least a share of the Big Sky title in four of his nine years.
"Everyone knows how much coach Hill knows about football," former Weber State defensive end Jonah Williams, now with the LA Rams, told the Standard-Examiner in 2019. "So when he makes a call, it's not like anyone is questioning the call. He knows what the offense is about to do. He's going to put us in the best situation to make plays and capitalize on their play. It's 100% trust in his play calls. As long as he's leading it for us, he'll set us up for success."
He's also making north of $250,000 from Weber State, according to Transparent Utah. Could the Cougars offer the Lehi native a significant pay raise to come to BYU? Big 12 money will soon be arriving in the form of the conference's upcoming television deal with ESPN and FOX, but it has not come yet.
The Wildcats will play in the second round of their sixth FCS playoff appearance under Hill on Saturday at Montana State (1 p.m. MST, ESPN+) after dispatching North Dakota in the opening round.
Lance Anderson, Stanford
Like several of the most recent candidates, the 51-year-old Idaho native has no direct ties to BYU, but he is a member of (and former missionary for) the school's sponsoring institution.
Anderson was most recently the defensive coordinator, outside linebackers coach and assistant head coach at Stanford, a position he's held since 2018 until David Shaw announced his resignation following the Cardinal loss to BYU in last weekend's regular-season finale.
Prior to his most recent role, Anderson has worked with defensvie linemen, defensive tackles and outside linebackers at Stanford since 2007, in addition to his most valuable role as recruiting coordinator.
He's gone head-to-head with both Sitake and former BYU coach Bronco Mendenhall in several recruiting battles for Utah-area players and Latter-day Saint prospects, including Stanford quarterback Tanner McKee and former Ridgeline High linebacker Levani Damuni recently.
Anderson's defense also ranked in the bottom fifth of the Football Bowl Subdivision in 2022, a No. 112 national ranking that gave up 434.1 yards per game en route to a 3-9 record (BYU is 93rd). Part of that reason is due to a high volume of injuries, much like the Cougars, to be fair.
The former Idaho State linebacker also coached for his alma mater, Bucknell, and St. Mary's College in the program's final season before spending one season at Utah State (2004) and two as Jim Harbaugh's recruiting coordinator at San Diego (2005-2006).
Kelly Poppinga, Boise State
Mendenhall's former linebackers coach and special-teams coordinator, Poppinga followed the ex-BYU coach to Virginia and rose to become co-defensive coordinator alongside Nick Howell during his time in Charlottesville.
Poppinga helped the Cavaliers to three-straight bowl games in his six seasons, including four as co-defensive coordinator that included a 2019 group that ranked as high as No. 6 nationally in sacks with a program-record 46. The BYU alum's career started as a defensive intern in 2009 and graduate assistant in 2010, where he helped players like Kyle Van Noy, Fred Warner and Alani Fua make it to the NFL.
Similar to Hill, Poppinga is set to make $240,000 next year as co-special teams coordinator and edge rushers coach, according to public records obtained by the Idaho Statesman.
If Poppinga doesn't show interest in the job, perhaps another Boise State assistant will.
Frank Maile, Boise State
The Broncos' assistant head coach and defensive line coach spent five seasons at his alma mater Utah State, where he also served as co-defensive coordinator and interim head coach.
A Utah State graduate and native of West Valley City, Maile is a returned missionary for The Church of Jesus Christ of Latter-day Saints and spent time as the defensive coordinator at Vanderbilt, where he helped the Commodores rank in the top 35 nationally in nine defensive categories during the 2015 season.
He's also never coached with Sitake, or spent time at BYU. Maile is making around $270,000 as a Broncos assistant, according to the Idaho Statesman. Sitake might prefer a coordinator he can guide to run his defense, then.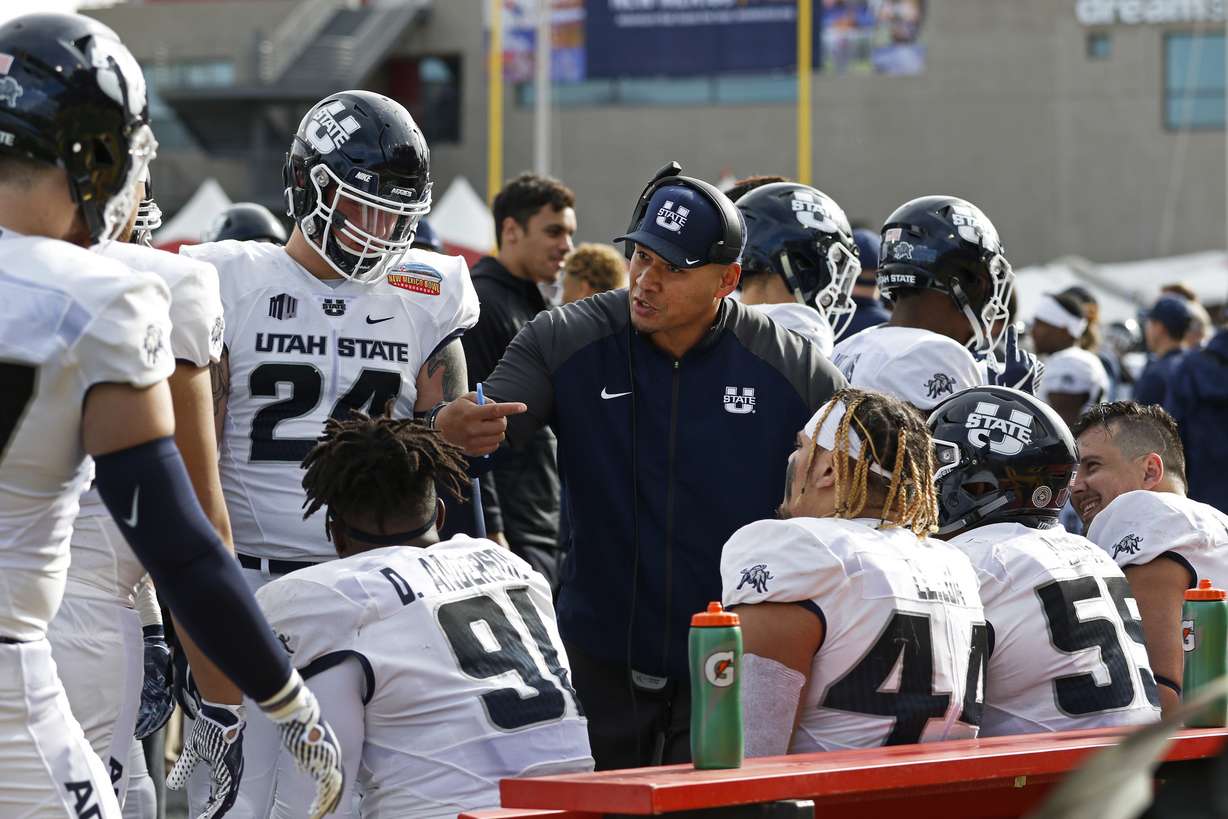 Derrick Odum, San Jose State
The former two-sport athlete at the University of Utah from 1989-92, Odum is the defensive coordinator at San Jose State, where he helped the Spartans to a bowl game with the No. 25-ranked total defense nationally that gave up 333.0 yards per game.
While there are no ties to BYU, Odum coached with Sitake at Utah from 2005-07 after a stint at Utah State around the turn of the century, and the duo also spent one year together at Oregon State in 2015.
×
Most recent BYU Football stories