Estimated read time: 5-6 minutes
SALT LAKE CITY — Romina Rasmussen knows a thing or two about change, and it's her need for a change right now that led her to decide to close her popular Salt Lake bakery at the end of the year.
It wasn't an easy decision, or even a financial decision, to close Les Madeleines at 216 E. 500 South, Rasmussen said, but it was the right one for her.
"I work 12 to 18 hours a day, seven days a week, and that is not sustainable. I'm exhausted," she said.
She also knows a thing or two about making difficult decisions. Earlier in her career, she worked for AT&T in places like Hong Kong and Miami before deciding she needed a change.
Rasmussen says she felt like it was too late to learn on the job. Her solution: Go to culinary school to learn pastries.
After a brief stint working in the kitchen of a Miami hotel, she moved to Utah and opened Les Madeleines.
The pastry business doesn't stop. There are constantly new methods, new styles and new ingredients to learn.
"I take classes regularly from other chefs from around the world so that I am always keeping my skills fresh," Rasmussen said.
The bread and butter of baking is, well, bread and butter. Rasmussen estimates that she can go through a hundred pounds of butter a week — or several times that much during a busy season.
"I laminate dough. Laminating is a big part of what we do. Laminating is where you roll the butter into the dough to make flaky dough like puff pastries or croissants or kouign-amann," Rasmussen said.
The kouign-amann is particularly popular at Les Madeleines. By midday, you may arrive at the restaurant only to see a sign on the door that reads, "All of out of kouign-amann for today. Come back tomorrow. First come, first serve."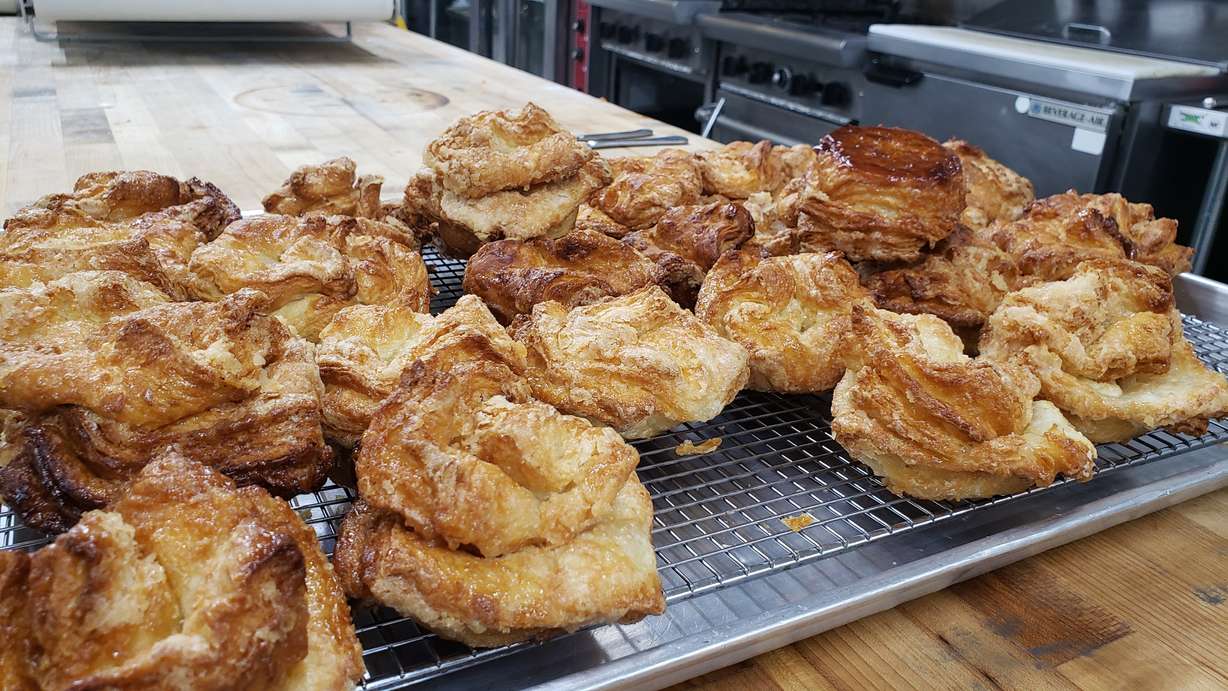 Not enough cooks in the kitchen
At Les Madeleines, there are plenty of customers in the store.
"Everyone has been coming in, which is wonderful, but it's just hard to keep up," Rasmussen said.
There are plenty of people willing to work at the bakery, but it's more complex than just the total number.
She currently has a staff of nine, but over the summer there were times when she had zero. Sometimes she has 15 assisting her in the kitchen, but not everyone has what it takes to run the kitchen.
"Hiring ... was never easy. It's harder to find folks who already have the skills required to do a lot of what we do," Rasmussen said.
"There's no one to hire right now," she added. "I can't find staff."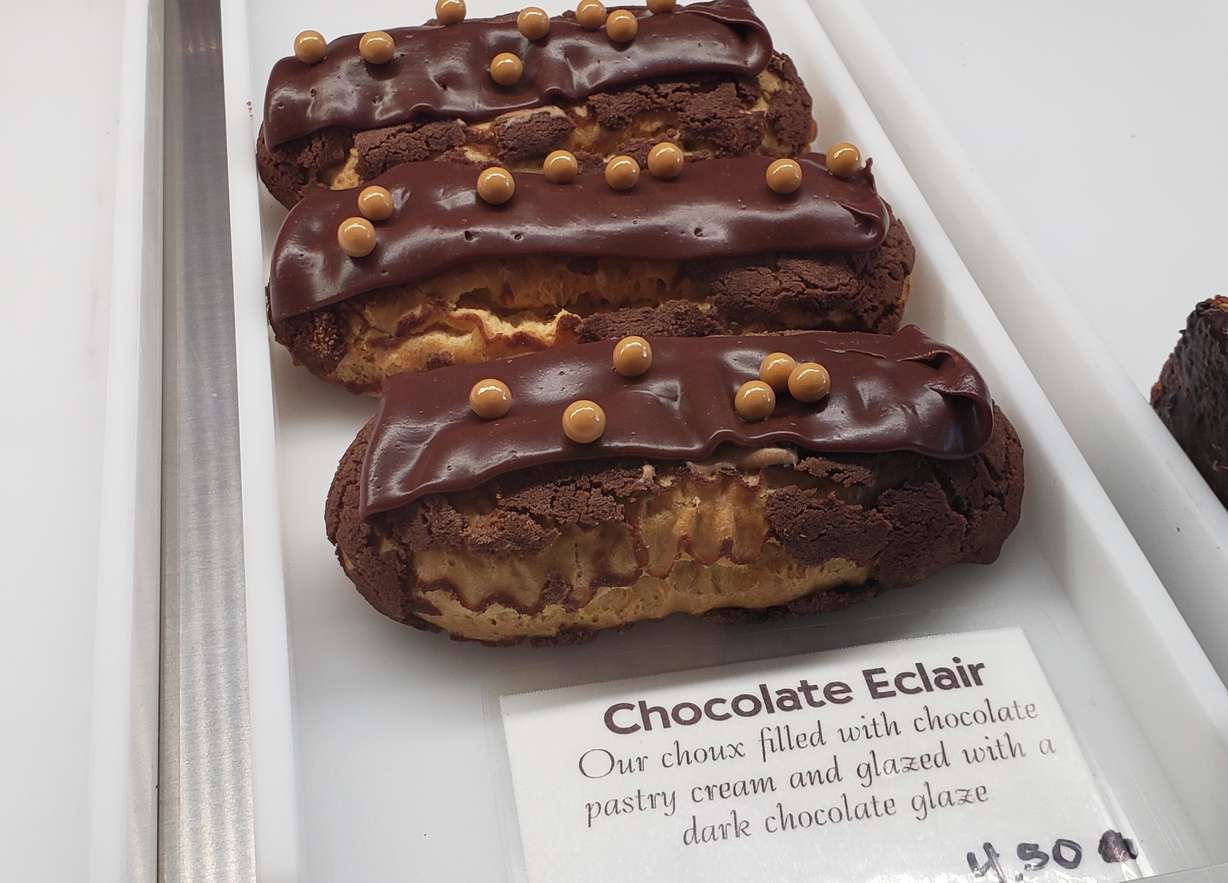 Rasmussen says she recently placed an online job posting to find skilled workers and got replies from 14 highly qualified applicants. All of them lived outside of the U.S.
During September, there were roughly two jobs open for one job-seeker in the U.S. The situation hasn't become phenomenally better in just the past two months; it is currently 1.7 job openings for every available worker, according to the latest numbers.
"Restaurants, in general, are all lacking employees. I'm not unique in that," Rasmussen said.
Nationwide, restaurant employment is still down, sitting at 67,000 jobs fewer, or down 4.6%, from pre-pandemic levels, according to the National Restaurant Association.
Rasmussen has trained anyone willing to learn. Some applicants come without training in the culinary arts and are not able to do things like laminate pastries, but they are willing to learn.
"It takes a lot of energy to be somebody's culinary school," Rasmussen said.
'Life takes its turns'
The staff at Les Madeleines adjusted during the pandemic, just like many businesses had to. At a time of COVID-19 restrictions and social distancing, Rasmussen made a big change to the bakery's dining room: She eliminated it.
The change wasn't to keep people out. Instead, it was to get more types of food on the shelves by putting more space in the kitchen. Baking bread puts a lot of heat into the kitchen, making it nearly impossible to properly make chocolates. Like trying to make a sandcastle right next to the sea, things fall apart pretty quickly when making chocolate in a hot, crowded kitchen.
Making drastic changes let Rasmussen expand the menu and apply different skills.
"Lately, I've been making more chocolate bonbons and working with chocolate more," Rasmussen said. "I couldn't do that before because it was too hot in the kitchen."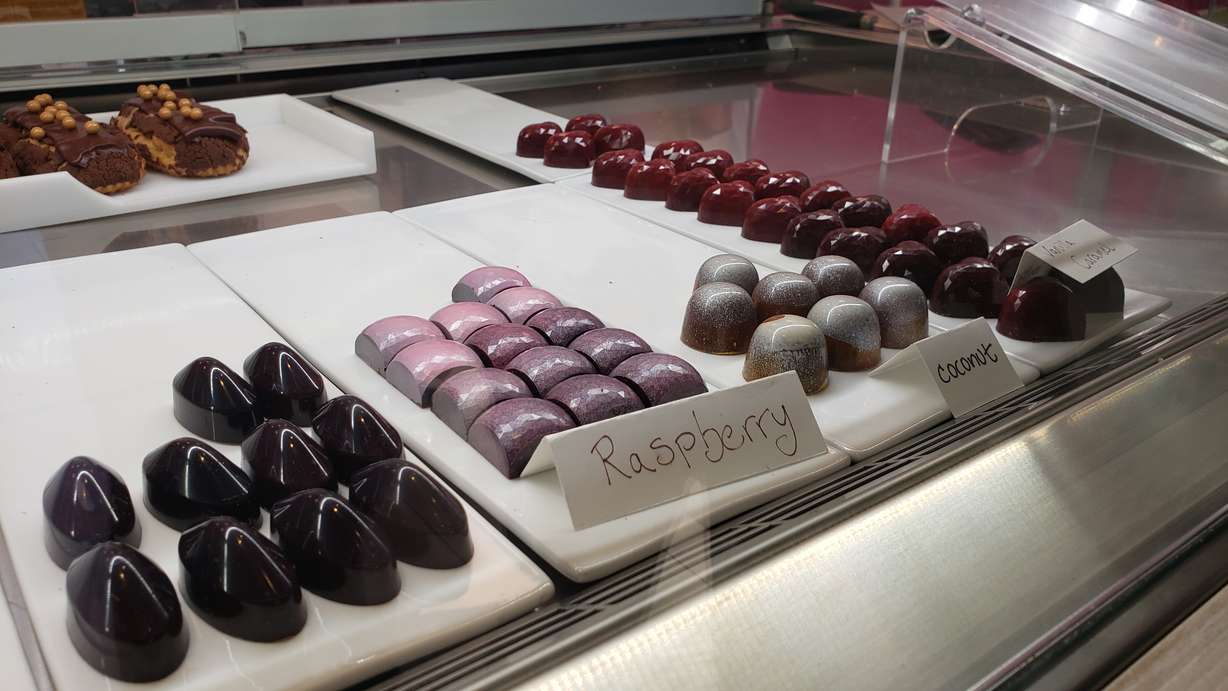 Getting that glossy shine on chocolate is the result of tempering. This delicate process is how chocolatiers manipulate the crystal structure of the chocolate, causing the cocoa butter to break up and seize back together more uniformly.
To temper chocolate, it must first be properly melted and then cooled to just the right temperature. Next, more chocolate is added and then warmed up again. The result is a chocolate that looks glossy, has a crunchy shell, and is a little more resistant to melting.
Tempering chocolate is the sort of task, along with countless others, that needs constant supervision by an experienced chef.
Even when demand is high and inflation can be endured, if there aren't enough cooks in the kitchen, the time may come to hang up the apron.
"I've had 19 wonderful years here. I feel like that's a great accomplishment, and I'll be good with 19," she said.
She has other things she's working on and says she'll be back with the next change in her career.
"Life takes its turns," she said.
×
Related stories
Most recent Business stories