Estimated read time: 4-5 minutes
SALT LAKE CITY — Different levels of government can often operate in silos. But with an issue as complex and extensive as homelessness, something had to give.
At least that was the attitude of members of the Salt Lake City Council and the Salt Lake County Council. Their efforts came to fruition Tuesday when the County Council approved $2.5 million to fund a temporary mental health receiving center so law enforcement can bring individuals having a crisis to where professional help is available, rather than sending them to jail.
The funds, which are being pulled from federal COVID-19 relief dollars, will go toward retrofitting and staffing an existing space at the Huntsman Mental Health Institute that's expected to open in April. The temporary space is expected to help municipalities better tackle mental health issues that sometimes coincide with or contribute to homelessness until a permanent mental health receiving center is built in the fall of 2024. The permanent center, which the county is putting $1 million toward, is being built in South Salt Lake, near the Salt Lake County Jail.
"It's been really heartwarming to see the support from government leaders both city and county, the private sector, philanthropists and our community ... to make this mental health receiving center a priority," County Councilwoman Aimee Winder Newton said, adding that collaboration with Utah Rep. Steve Eliason also helped find the location for the center.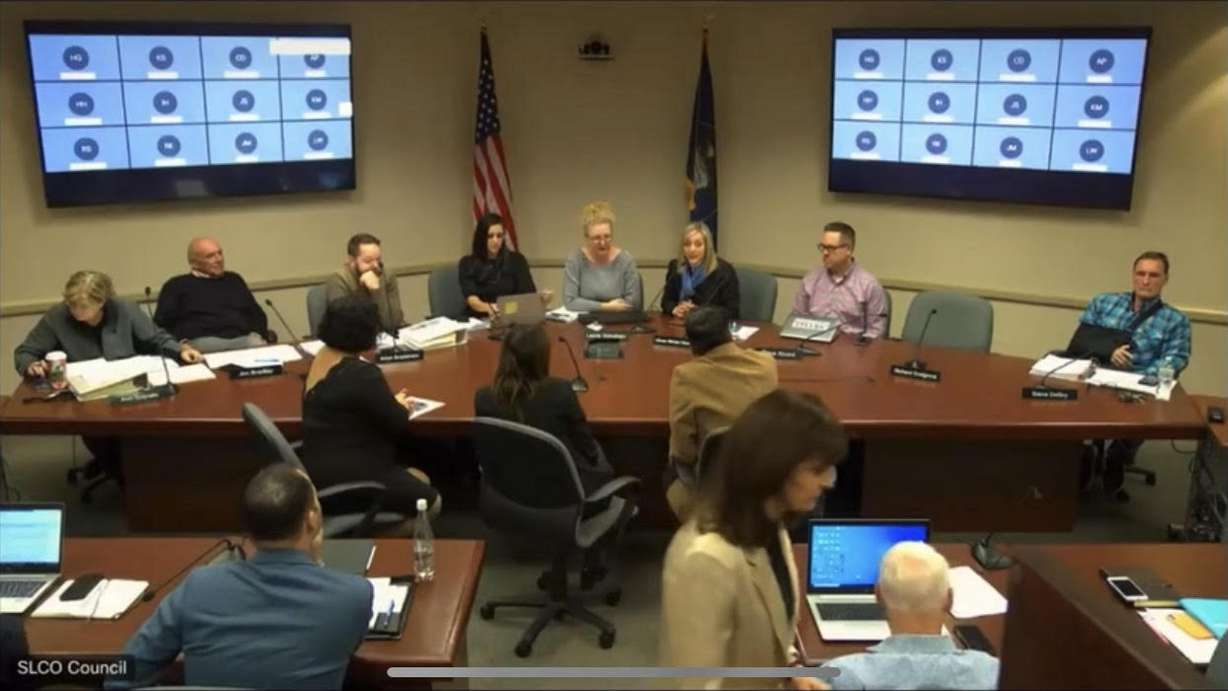 Meetings between city and county officials were crucial to getting the temporary center off the ground. Newton said those meetings started with requests from three members of the City Council: Alejandro Puy, Ana Valdemoros and Victoria Petro-Eschler.
"We've had times in the past when the City Council members have wanted to meet and we've been able to chat about different things. I will say these three Salt Lake City Council members have been very tenacious about coming to their county leaders and saying we need your help with this," Newton said. "They recognize that we have the legislative roles to allocate funding and to set policy. So when we work together in those capacities, we're finding great progress."
Conversations initially focused on what each municipality was failing to do, but officials said those talks became more productive once the focus shifted to how the city and county could work together to fill gaps.
"I know that there are a lot of people that were kind of surprised that the City Council members were visiting the County Council members many times, but it is our role to advocate for these issues," Puy said. "I'm incredibly proud of the County Council members; they listened. ... It's actually incredible, for the last few months, how the conversation changed to, 'What can we do?'"
The city is tasked with public safety, while the county is designated by the state to oversee both the jail and mental health services through its health department. Valdemoros said working together on issues like homelessness helps weed out redundancies and inefficiencies between city and county efforts.
"We are all trying to solve issues that are similar in our own lanes," Valdemoros said. "It all came down to leveraging what everybody else is doing and asking for a little bit more to solve a specific problem."
Officials said the experience working together on the temporary mental health receiving center has left them confident about future collaborations.
The value of diverse leadership
Petro-Eschler said the collaboration between city and county councils illustrated the power of having voices from marginalized communities in places of leadership. Petro-Eschler and the other two City Council members who advocated for the center, Valdemoros and Puy, are part of a minority-majority on the city council.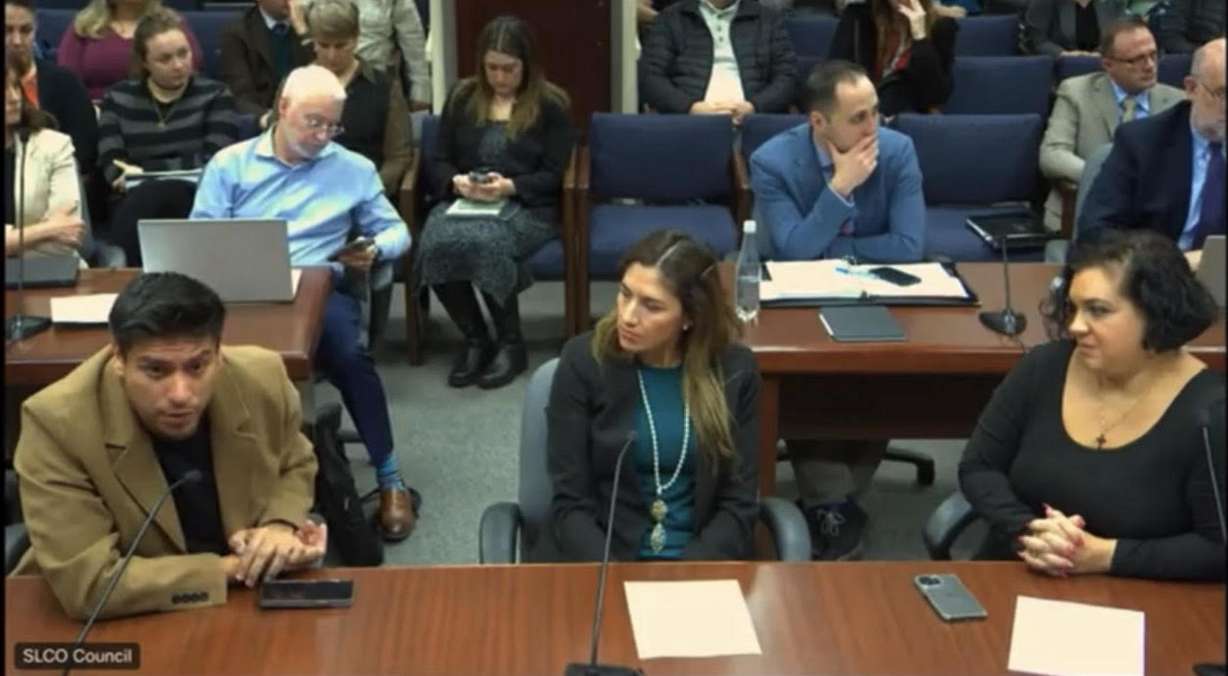 "The systems typically don't work efficiently for you, so so much of your time and existence is spent figuring out how to be a square peg that fits in a round hole," she said, explaining that those experiences often result nontraditional approaches to problem-solving. "The experience of marginalization prepares you to try everything and anything with a tenacity and it's turning out that that's actually really beneficial."
"We are facing these massive crises — whether we're talking about the drying out of the Great Salt Lake, air quality, housing or homelessness. If we're gonna get through this unprecedented crisis, we're going to have to ask questions that haven't been asked before. We're going to have to find answers that haven't been given this way," Petro-Eschler added. "This is just one of those cases where we went and had a conversation that others might have seen as either futile or not the typical course of doing things."
Puy agreed that the city's minority-majority goes far beyond just checking boxes.
"I check a lot of boxes — I'm member of the LGBTQ community, I'm Latino, I'm an immigrant, I'm the first person to go to college in my family — but what does that mean? To me, it means that gives me a perspective and a connection to my district that is very unique," Puy said. "I think the backgrounds we bring to the table open some doors to us."
×
Most recent Utah homelessness stories