Estimated read time: 4-5 minutes
SANDY — Austin Hussey walked around the dark exposition floor in awe, the room lit up by beautifully decorated trees while Christmas music played over the speakers.
The Festival of Trees hadn't started yet, and Hussey was just taking in the magic of the room when he was overwhelmed because he could feel all the love that had gone into making those trees.
"It's hard to put into words how much meaning this has for so many people," Hussey said.
As one of 80 volunteer board members for the Festival of Trees, Hussey kicks off his Christmas season early by attending the first board meeting in June or July each summer to start planning and coordinating for that year's festival.
In 2021, he was setting up a big tree at the festival when he noticed a woman setting up a small tree by herself. She seemed somber and after her tree was up, she asked Hussey to take a picture of her with the tree. She told him she was decorating and donating the tree in remembrance of her son who died from a car accident.
Donating that tree was a healing experience for her and a way to grieve her son, Hussey said.
Although Hussey has been involved with the Festival of Trees for eight years and a board member for two, seeing that woman make a tree for her son solidified the meaning of the festival to him.
"Instead of just being a nice charity thing, it's actually tied to people. There are people who really could use this," Hussey said of the festival.
Many others have similar stories and Hussey invites people to get involved with the festival as he thinks it's a perfect way to bring the spirit of Christmas.
Whether it's volunteering time by helping out on the expo floor or donating a tree, anything helps and makes an impact, Hussey said. The festival, presented by Intermountain Foundation, enlists thousands of individuals, families, businesses and organizations throughout Utah and neighboring states to use their talents to bring the festival to life.
The Husseys decorated a tree this year with handmade decorations to honor Karl Finch, a 13-year-old boy from their Latter-day Saint ward who died last year after being hit by a car while trick-or-treating on Halloween. Karl spent his last few days at Primary Children's Hospital, and so the Husseys made the tree with all of his favorite things, including the Chicago Cubs, his favorite number 27, and multiple "Doctor Who"-themed ornaments.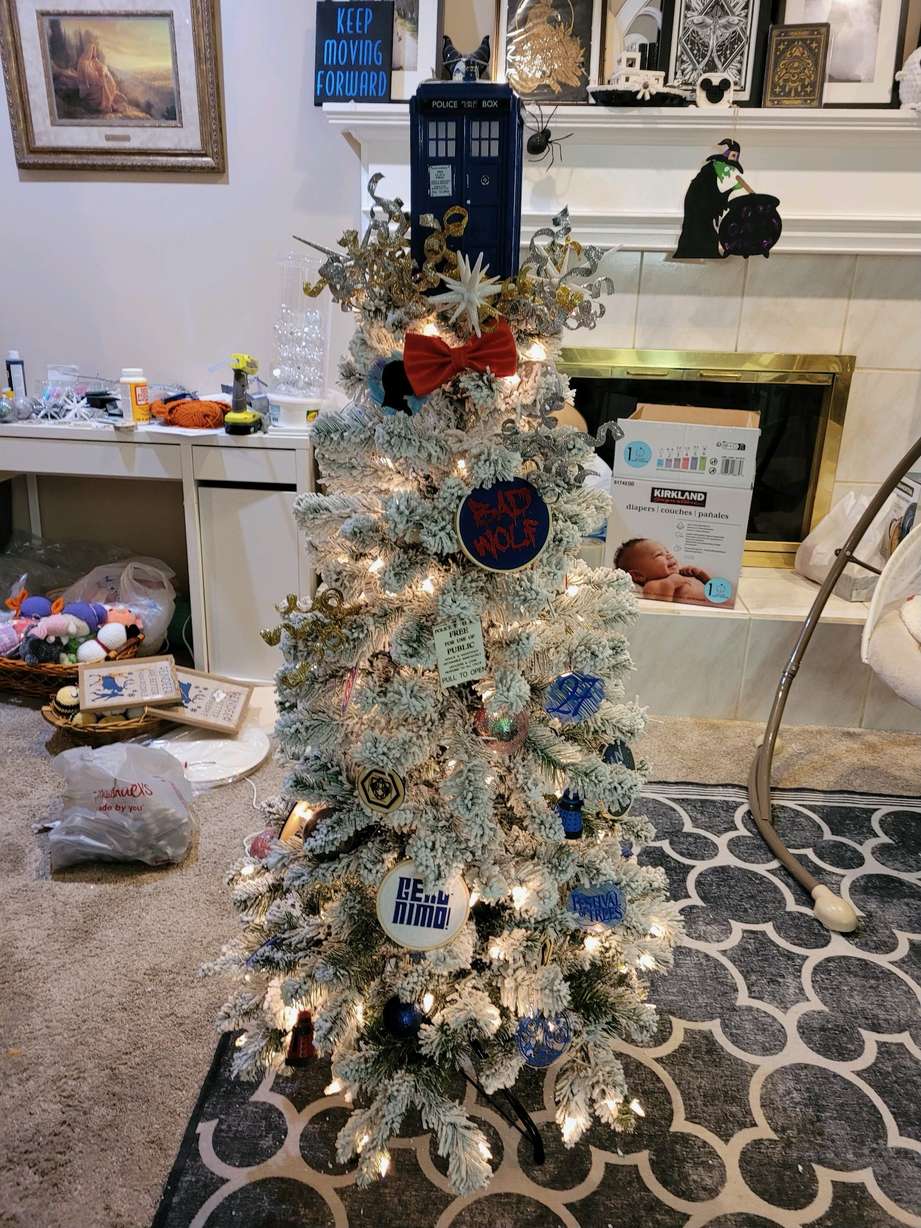 "A lot of care and love went into making this tree for our little friend, Karl," Hussey said.
The Festival of Trees is returning as an in-person event for the first time since 2019 to benefit the Primary Promise program and provide medical care for kids at Primary Children's Hospital.
Starting Wednesday, Nov. 30, the 50-year holiday tradition will display lavishly decorated trees, beautiful wreaths, intricate gingerbread houses, scones, fudge and visits with Santa Claus.
"The needs of the children in our growing communities are great," said Katy Welkie, CEO of Primary Children's Hospital and vice president of Intermountain Children's Health. "It has been heartening to see continued community support during our past two virtual Festival of Trees events, and we look forward to welcoming our generous community once again to this beloved event to help children in need, and to help us keep the child first and always in all that we do."
The festival raised $2.3 million in 2021 and the organizers are hoping to exceed that amount this year. Almost 500 trees, 120 wreaths and dozens of quilts, playhouses, gingerbread houses, nativities, centerpieces and more have been donated by volunteers so far.
The event will last through Saturday, Dec. 3 at the Mountain American Exposition Center in Sandy, where people can come to admire the decorations, purchase products, and participate in a silent auction.
---
For every dollar that we are able to raise, that's another dollar for a sick kid that didn't have that before. And really, there's no better way to start Christmas.
–Austin Hussey, Festival of Trees
---
Even small modest trees will sell for hundreds of dollars at the festival, Hussey said. Each dollar that is spent goes straight to patient care.
"For every dollar that we are able to raise, that's another dollar for a sick kid that didn't have that before. And really, there's no better way to start Christmas," Hussey said. "Christmas is about giving, and the best thing that you can give is a gift of your time or a gift to the least fortunate among us."
×
Related stories
Most recent Salt Lake County stories