Estimated read time: 9-10 minutes
KEARNS — Pastor Corey J. Hodges has been working to cultivate a multicultural atmosphere at the Point Church during the last 15 years, and he has been succeeding.
The Point Church currently has at least 33 different nationalities represented in its congregation, counting first generation Americans and people who were born in other countries.
"I don't think there's another church in the valley that's as diverse as us, in fact, I know there isn't," Pastor Hodges said.
There are majority white churches with a few Black people and churches where the makeup of the congregation is the opposite who claim they are multicultural, he said, but at the Point Church, no matter what ethnicity a person is, they will be able to see 15-20 people who look like them.
Pastor Hodges said he helped the church become a multicultural community by mixing together different styles of music, dress and preaching and making sure church leadership includes people from multiple cultures and women. About five years into the effort, he said they began to see success.
"Multiculturalism has to be intentional, it doesn't happen by mistake," he said. "If you're not intentional about it, it's not going to happen."
Reaching the level of diversity the church has is not easy, he said, since people naturally go to places where people are like them; which he said isn't bigoted or racist — people are just looking for places where they are comfortable.
The reason they were able to succeed in being a church that celebrates and encourages diversity, not just diversity of backgrounds but a diversity of opinions, is because they are "united under the banner of Christ."
"We all love Jesus Christ, so as a church we always put that as our banner. Christ is our banner. Christ is our common denominator." Pastor Hodges said. "The other things we love are less important than our love for Christ."
He said that love for Jesus Christ supersedes any personal prejudices; if the members of his congregation rally around their commonality in loving Christ, everything else is sorted out.
100 years
On Sunday Oct. 30, the church celebrated 100 years since they were founded with a special service and some games and food. During those 100 years, the church made it through high pastor turnover, a pastor who died on Easter Sunday, forced relocations and a building fire.
"Through all of this, God has been faithful and the Point has withstood the test of time. God continues use the Point Church to reach the people of the nations, with the life changing gospel of Jesus Christ," a video played at the 100-year celebration said.
The Point Church, which was previously called New Pilgrim Baptist Church, was founded by 10 African American families in 1922. The church moved to its current location in Kearns in 2011, due to a road expansion along Redwood Road, and changed its name in 2013.
Pastor Hodges said that as they start the next 100 years they are working to grow even more and are planning to build a student youth center on the church's property — a place where students of all ages can come like a community center to have their tutoring and health care needs met.
He also said they want to continue their "For Kearns" initiative to build the community, which includes helping an elementary school across the street from the church, become a legacy church for a multicultural ministry and continue to preach with a focus on Christ.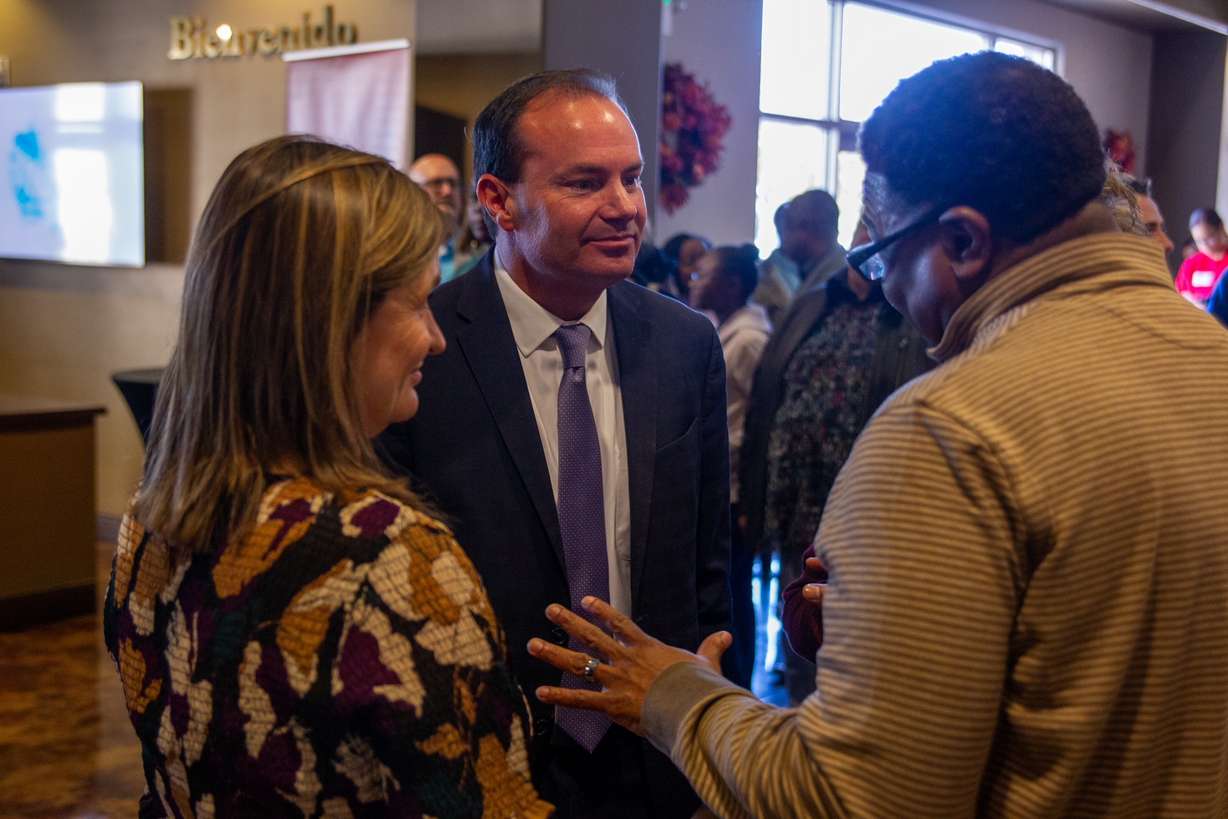 Part of the celebration of 100 years included inviting Sen. Mike Lee, a Republican, and Salt Lake County Mayor Jenny Wilson, a Democrat, to speak in church.
Lee said he thinks the church today looks a lot like what those who started the church envisioned 100 years ago, and those who built the United States.
Wilson said she loves the multicultural focus of the church and how it has become a welcome place for everyone. She thanked the congregation for helping the community.
"As much as I love Salt Lake County and know how much it can bring to the community and does, recreation, arts, mental health services, everything in between; it's churches in our community like this that really serve and lift, so thank you," Wilson said.
Despite the celebration occurring weeks before an election, Pastor Hodges said everybody stood up and clapped for the representatives from both parties, a consequence of them trying to teach congregants to be open when there are controversial issues.
Multiculturalism
When Pastor Hodges came to the church in 1998, moving his family from Florida, the entire congregation was African American. Once he began to create a multicultural church, something he said is supported in the Bible, it took about a year to communicate what God was leading him to do to the congregation.
Pastor Hodges said the church lost some members while it was changing its style, but it gained even more members as people caught on and embraced it — a confirmation to him that he was pushing the church in the right direction.
They met in a church on Redwood Road that could seat about 250 people, but the congregation grew enough to move to their current location, which seats about 680 people. They have about 1,200 members each week attending two English services, one Spanish service and a Wednesday night service.
"It has grown beyond my imagination," Pastor Hodges said, adding that he believes it has been a standard bearer for multicultural churches around the country.
Being part of a multicultural community puts people in a position where they can hear about different perspectives on politics, religion or culture. Pastor Hodges said at their church, it's not an echo chamber. They encourage different political opinions.
"When you intentionally bring your family to a place like the Point Church, you're going to be engaged in conversations that challenge your comfort zone," he said.
Because of this, the church is very careful about when to speak out on political issues. He said they spoke out in support of George Floyd, but did not support Black Lives Matter which was more divisive. Instead, they focus on embracing political issues around topics that are "100% abhorrent to humanity" or are universally good and beneficial.
He said seeing his congregation come together during a time when the country has been very polarized politically has given him hope, and helped him see that people can love each other despite differences in opinion.
"We encourage crucial conversations, but they have to be navigated and they have to be moderated sometimes. We have to teach our congregants how to have civil dialogue on diverse subjects or different sides of ... the opinion and still be civil. That's a challenge sometimes," he said.
Pastor Hodges said they were able to succeed despite many of the issues being very important to congregants yet polarizing, because each of the different perspectives are in the building, and there are already relationships built.
"Tough conversations are easier to have when there are authentic relationships involved," he said.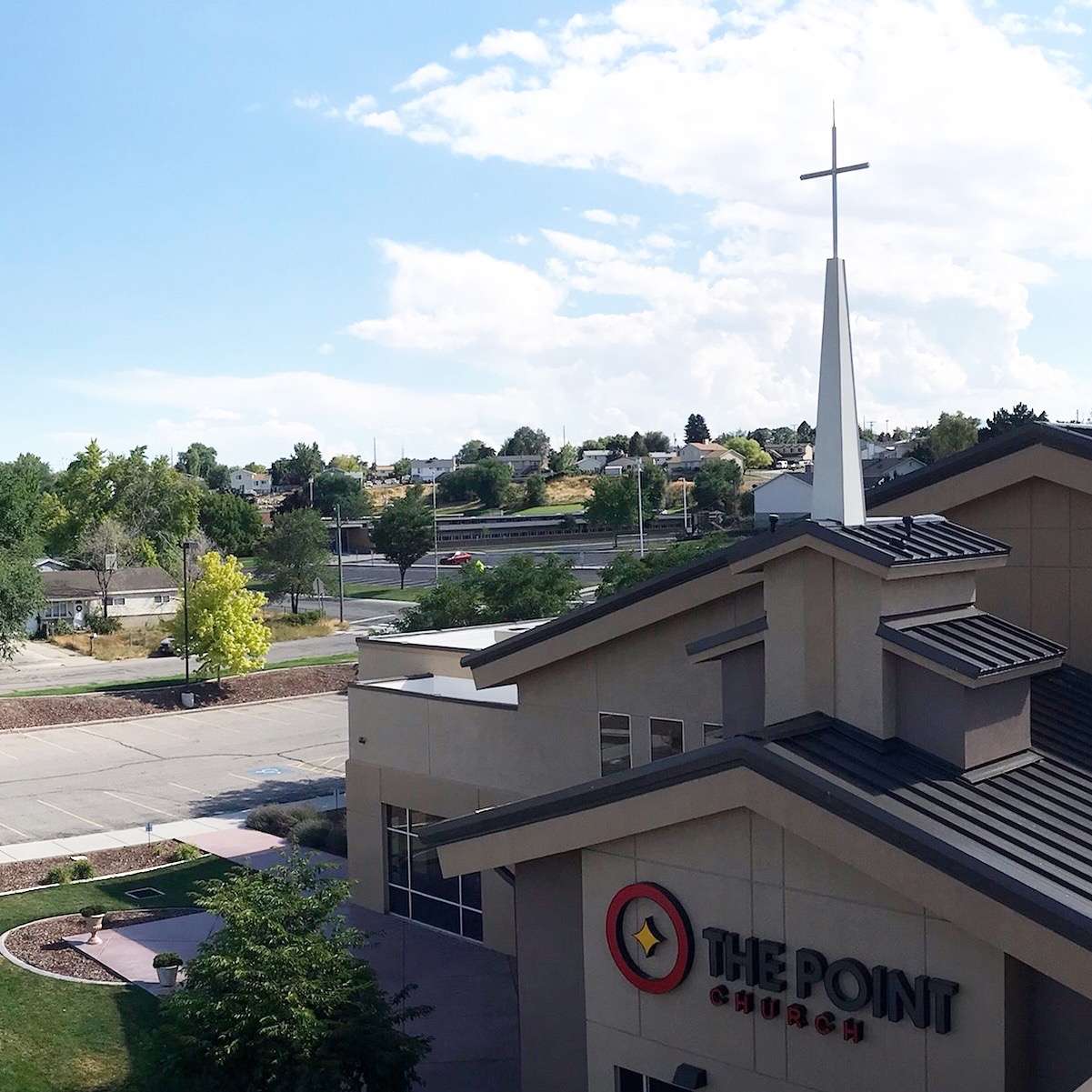 This diversity, Pastor Hodges said, has helped African American members gain a perspective about what it is like to be a majority trying to include a minority — something many Black people in Utah don't have much experience with. He said it taught them patience and how to embrace others. He said members of the congregation said it was a good experience for them, seeing how it felt to try to add more white or Hispanic people to their leadership and learn how to "compassionately be the majority."
Pastor Hodges said becoming a multicultural church does not come without sacrifice. But he said many members of the church find they enjoy some of the songs from other cultures.
"Everyone has to give up something in order for multiculturalism to work. Not your total identity, but you give and take ... you sacrifice a little something in order to make diversity work," he said.
He said they guarantee in each service, everyone will find something before the end of the service that they can connect and relate to.
Serving Kearns
Pastor Hodges said he thinks youth are the hope for the future, and his church, which has a congregation with an average age between 18 and 35, has a strong student ministry.
He said younger generations are very active and want to do things to help. They are eager to volunteer to help give away food in the parking lot on Saturdays and help tutor students from an elementary school the church has taken under its wing. Pastor Hodges calls this service "living out loud."
He said for young people today, sitting in a service isn't enough, they want to know what they can do next. He said he was shocked by the number of college students who volunteered to help tutor elementary students, putting their own homework on hold.
"They wanted to be active, they wanted to live out loud," he said.
The church tries to provide opportunities for youth to do tangible things to help, part of their "For Kearns" initiative.
"Religion and churches are mostly known for what they are against … and we want our community to know we're not against you. Christ is not against you, we're for you. We're for Kearns," Pastor Hodges said.
He said they adopted the "For Kearns" phrasing to help the community know they are on their side. Pastor Hodges said they want the community to know there is a church that cares, and is helping to address food insecurity and other issues in the community.
"We want to be a part of that solution," he said. He said they gave out about 30,000 boxes of food during the COVID-19 pandemic, and cars were backed up to come to their parking lot. They partner with schools, nonprofit organizations and community leaders to try to be a light in the community.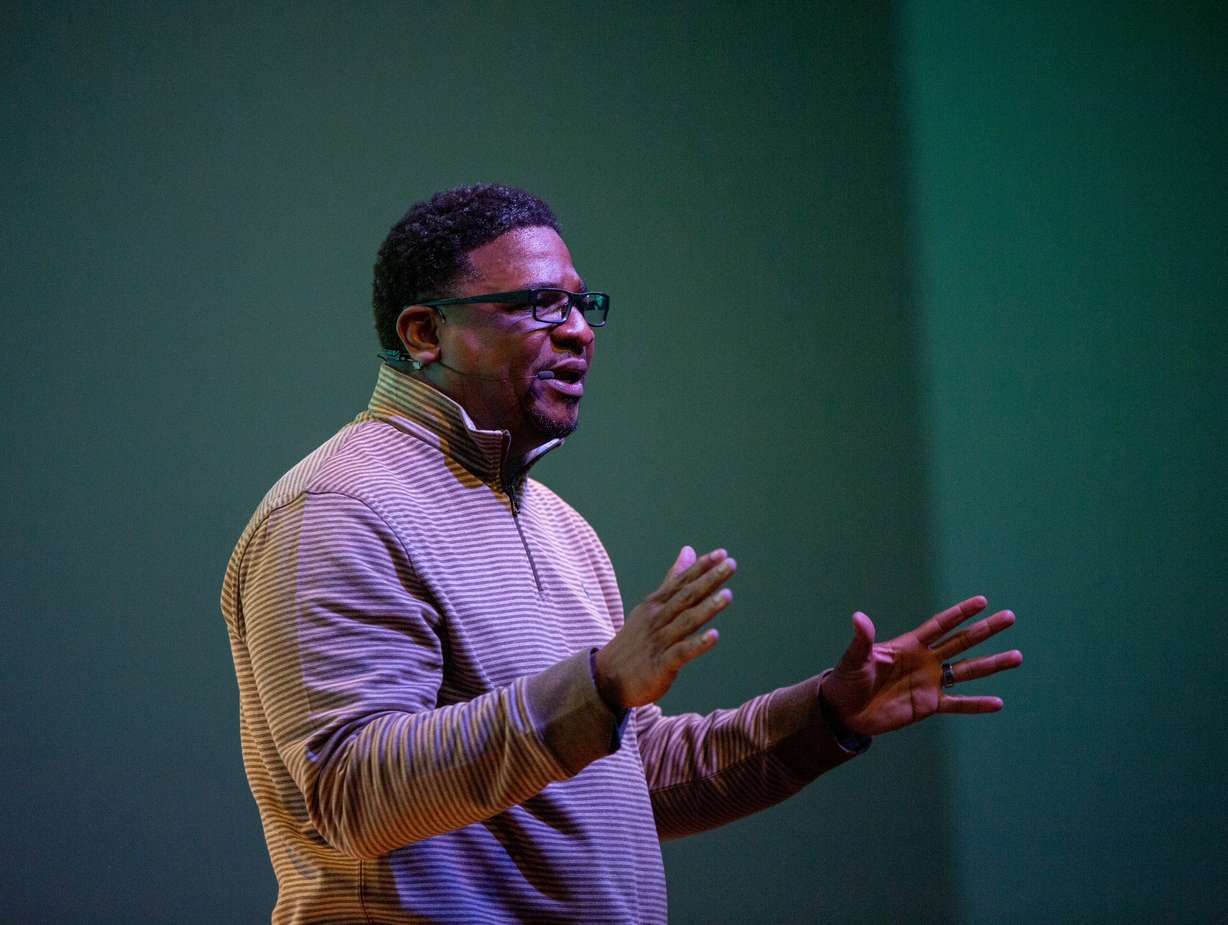 Some members of the congregation are from Kearns, but most of the about 1,200-person congregation comes from out of the area. Pastor Hodges said people drive to their congregation from Park City, Tooele and Orem. But the church itself is hoping to be a good neighbor, and he said the people who come to the church from elsewhere can see what is needed in Kearns and share ideas about how to fill in gaps.
The church moved to Kearns in 2010, and based on the city's reputation there was a serious discussion about building a fence to help deter vandalism, but Pastor Hodges said they decided not to build a fence because they want to be part of the community, not separated from it.
Pastor Hodges said since they moved to Kearns they were only "tagged" once. He said people in the community know them and don't bother with them because most of the community has been touched by service from the church — they know their grandma has gotten food from the church or their sibling or child has received tutoring.
"There's a connection there that provides us protection," he said.
×
Photos
Most recent Multicultural Utah stories