Estimated read time: 4-5 minutes
SALT LAKE CITY — Puerto Ricans in Utah are banding together to support Puerto Rico after yet another catastrophe has hit the island.
Hurricane Fiona hit Puerto Rico on Sunday, knocking out power and water to most of the island and leaving hundreds of people stranded amid rapidly rising floodwaters. The hurricane also left about 1 million people without running water in the Dominican Republic on Monday and landed in Turks and Caicos on Tuesday.
Fiona comes five years after Hurricane Maria devastated Puerto Rico. Much of the island has yet to recover from Maria, which killed nearly 3,000 people and destroyed the power grid in 2017. The island also suffered a 6.4 magnitude earthquake in 2020 that damaged two of the island's largest power plants.
"It's just really heartbreaking to see the Puerto Rican people keep being just slammed time after time with another hurricane, another earthquake, another political government that is not really taking care of the people the way they should," said Miriam Padilla, a member of the group Puerto Rico en Utah. "In Puerto Rico, we always help each other. The community is the one who's uplifting each other — and that's what we're gonna do again this time around."
Puerto Rico en Utah, which Padilla and Liliana Rodríguez founded in 2019, is collecting supplies to send to Puerto Rico. Donations can be dropped off at a community bombazo hosted by the band Bomba Marilé (of which both Rodríguez and Padilla are members) on Sept. 25 from 3 to 7 p.m. at the Black Cultural Center at the University of Utah. Below are some examples of needed items. A full list is available on Puerto Rico en Utah's Facebook page.
First-aid supplies and over-the-counter medications for inflammation, pain relief, joint pain, gastrointestinal issues, allergies and colds
Vitamin supplements and baby formula
Personal hygiene products
Nutritional support items, such as lunch coolers for medication, glucose tablets and protein bars
Emergency preparedness items like tents, solar-powered chargers and radios, flashlights, water filtration tablets and tarps
School supplies
Puerto Rico en Utah is working with two organizations, Brigada Solidaria del Oeste and Catacumbas 7, to get the supplies to individuals in Puerto Rico.
"We're starting to work with these two that we know are working directly with the people," Rodríguez said in Spanish. "I've had personal contact with them and I know they're moving supplies to the people. It's not like Hurricane Maria where the government received and didn't give out anything."
Protests in Puerto Rico were widespread after the discovery of a warehouse full of disaster supplies in 2020. Some of the supplies dated back to Hurricane Maria three years prior. Rodríguez, who was living in Puerto Rico during Maria, said she didn't receive any aid from the government until six months after the hurricane.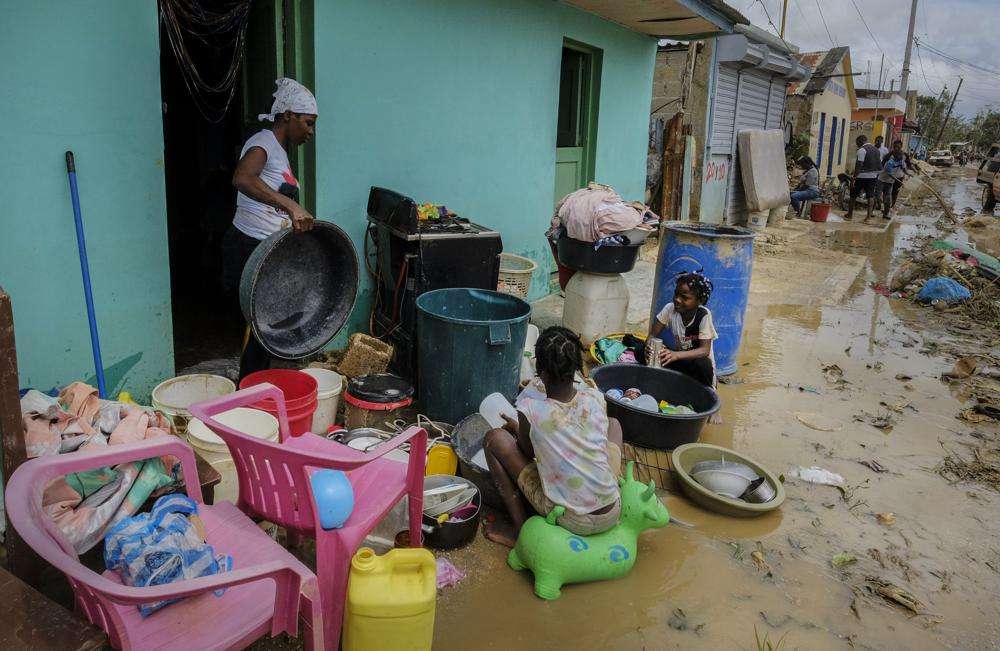 "Don't donate to the local Puerto Rican government because the people don't see it," Padilla said. "We're trying to really focus on organizations that have been around with Hurricane Maria with the earthquakes that are now present that we know are trusted and have been really working in the community and those are the ones we're recommending."
Puerto Rico en Utah plans to wait until mail services are up and running again to send the supplies. Puerto Rico en Utah organized a similar donation drive after the 2020 earthquake and worked with a Puerto Rican airline worker to get cargo space donated to fly the supplies to the island. Rodríguez and her family then flew to Puerto Rico and picked up the items and distributed them to tent cities on the island.
Padilla and Rodríguez hope they can work out something similar this time around. They've started a GoFundMe* account to help cover the costs associated with getting the items to Puerto Rico and to donate to organizations in Puerto Rico.
Both Rodríguez and Padilla say their families are physically doing OK despite damage to their properties. However, the mental impact of both hurricane Maria and Fiona, as well as a 6.4 magnitude earthquake in 2020, takes a toll.
"Mentally, that's what people are really suffering for because we don't know how long the lights are gonna be out, we don't know how long the water is going to be out. And they have PTSD from Maria knowing that they went six months (without power), some people a year, some people longer," Padilla said. "It's the uncertainty that is really scary to people."
Rodríguez added that with so many natural and other disasters happening around the world right now, it's important to be prepared to help others.
"Today it's happening there, but in any moment it could happen here," Rodríguez said.
---
*KSL.com does not assure that the money deposited to the account will be applied for the benefit of the persons named as beneficiaries. If you are considering a deposit to the account, you should consult your own advisors and otherwise proceed at your own risk.
×
Related stories
Most recent Voces de Utah stories