Estimated read time: 3-4 minutes
SALT LAKE CITY – Anti-abortion supporters gathered at the Utah Capitol this weekend to celebrate the overturning of Roe v. Wade.
"Today is a once-in-a-lifetime celebration where we can come and celebrate the end of the restrictions that Roe v. Wade put upon the state of Utah and being able to save and protect their unborn children," Deanna Holland, Executive Director of Pro-Life Utah, told KSL-TV.
Holland spoke to supporters against abortion rights on the steps of the Capitol, encouraging them to love abortion rights supporters, not hate them.
A message that other event speakers shared while abortion rights supporters counter protested across the Capitol lawn.
"The hard part about wars is that it's frequently difficult who your friends and your enemies are," said Sen. Dan McCay, R-Riverton, at the rally. "The people behind me (abortion rights supporters) are my friends despite the fact they disagree with me."
McCay is the main sponsor of Utah's abortion ban trigger law that went into effect the day after Roe v. Wade was overturned. A law that's now temporarily blocked in Utah's courts.
But for Utah Eagle Forum President Gayle Ruzika, it's the "perfect bill" that should have gone into effect decades ago.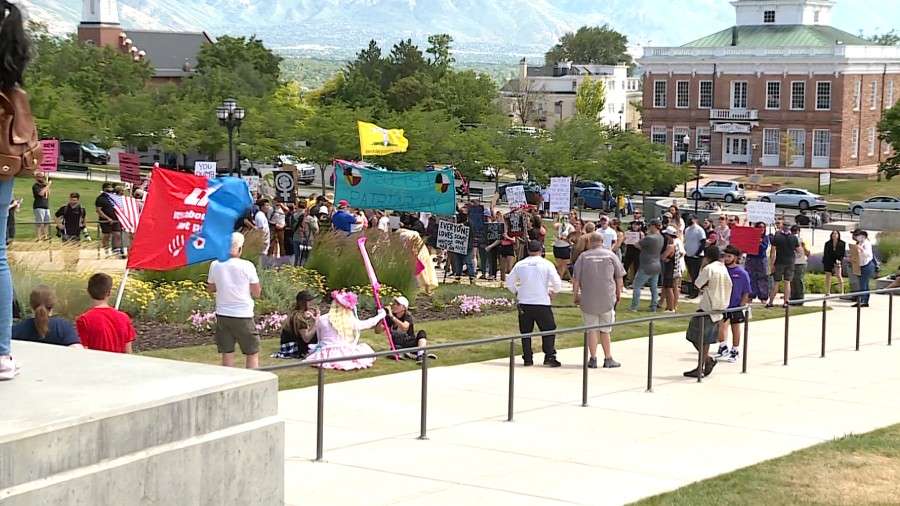 "Why it was the perfect bill? It already had the stamp of approval with the folks of Utah," Ruzika told the crowd.
Ruzika refers to the 1991 Utah law that was signed but ultimately blocked by the courts after Roe v. Wade's initial ruling.
In 2020, Utah's legislature passed the trigger law that's similar to the original 1991 law.
"It was the perfect bill at the perfect time with the perfect sponsor. That is how God works," Ruzika said about the trigger law passing in 2020.
Two of Utah's congressmen also attended the event to celebrate the overturning.
"Fifty years ago, we entered a very dark chapter when seven men in black robes decided to take away the rights of 'We the People' should have," said Rep. Burgess Owens, R-Utah. "On June 24, we became a more perfect union. Because America prayed for 50 years for this day."
Owens spoke about how this decision reflects Judeo-Christian values and is similar to the Dred Scott case, which protected African-American's right to U.S. citizenship.
He also hopes abortion rights supporters will listen to their views and understand why they fight against abortions.
"To have the chance to come together. Have the chance to talk to our friends, to persuade those that don't know yet what life is and why it's so important," Owen expressed to the crowd.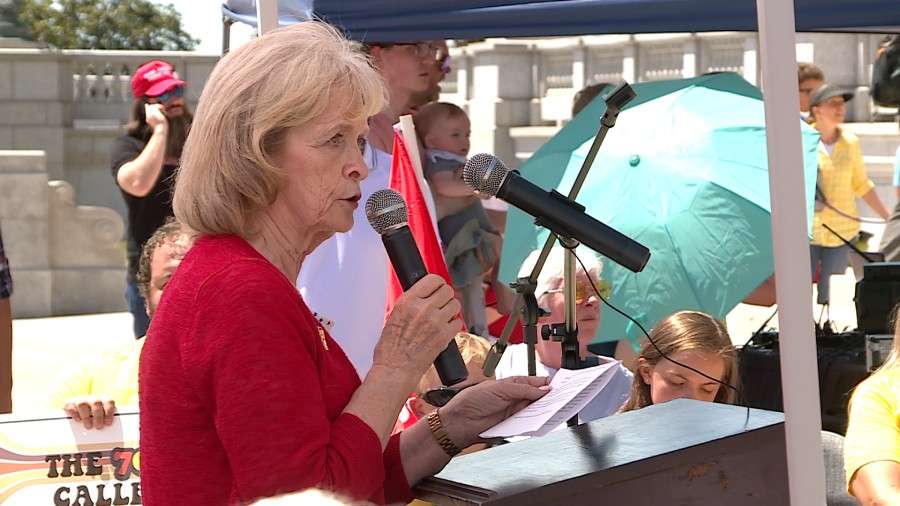 Rep. John Curtis, R-Utah, made a surprise and brief appearance, speaking about how his family dealt with unplanned pregnancies.
"My grandmother was advised by a physician not to carry out her pregnancy, and she did, and she had my father, and I am here because of that," he said.
While some abortion-rights supporters might disagree with what speakers like Holland said at the capitol, she hopes they can come to an understanding.
"We care about you. You are our friends. I know it might be scary to live in a post-Roe world, but we are here. And it's not scary. It's going to be beautiful. If you need us, we are here."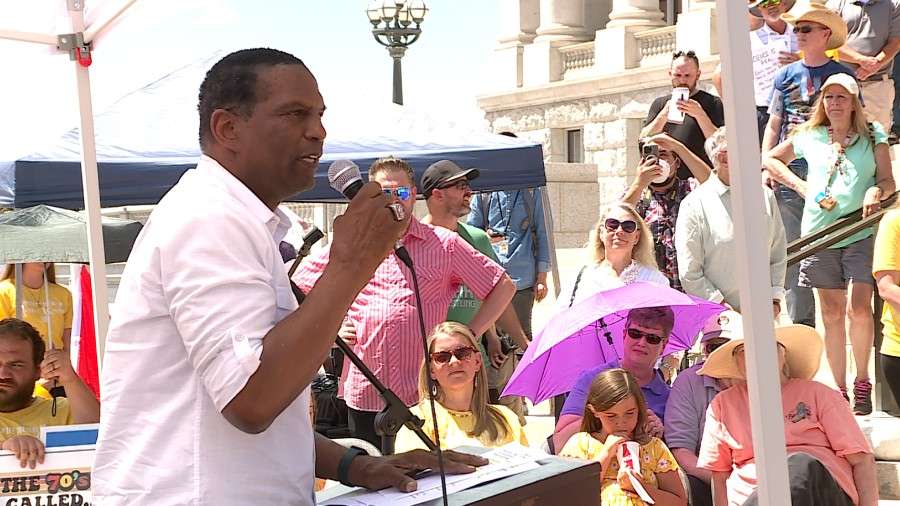 ×
Related stories
Most recent Utah stories