Estimated read time: 4-5 minutes
Nothing beats the summer heat and gets your adrenaline pumping quite like rafting down a few whitewater rapids in Utah's rivers. It's one of those activities that can double as an outdoor workout as well as a group bonding activity, so you can't go wrong!
While southern Utah rivers may get most of the attention, don't discount the fun you can have rafting in Utah Valley. Your knuckles may not get as white, but you're sure to have a good time floating down the beautiful Provo River.
Here's what you need to know before you go!
A safe option for the family
Yes, there are technically rapids on the Provo River, but they're much milder than other rivers, which makes this trip a good one for the youngsters. (As well as those who don't relish the idea of being pitched overboard into cold water.) The river is classified as Class I (with some parts meeting Class II requirements), which means it's pretty tame and you'll only encounter minor waves. Just be aware that floating the whole river takes approximately two hours, so you'll have to gauge your little ones' abilities to sit for that long. Some river guides have age limits for their tours as well.
Get ready for spectacular views
What it lacks in adrenaline-inducing whitewater, the Provo River more than makes up for in beautiful scenery. As you float along the relatively calm water, you'll take in views of Provo Canyon and Mt. Timpanogos. The soaring canyon walls and lush greenery are a backdrop for the glittering river and wispy aspens. You might even catch a glimpse of Bridal Veil Falls.
Watch out for these hazards
As with any water sport, rafting the Provo River comes with a certain level of risk. Seasoned rafters will warn you about an old wooden bridge located about two miles down the river. Since the water is rough, you'll either want to get out and walk around the bridge or stay to the right.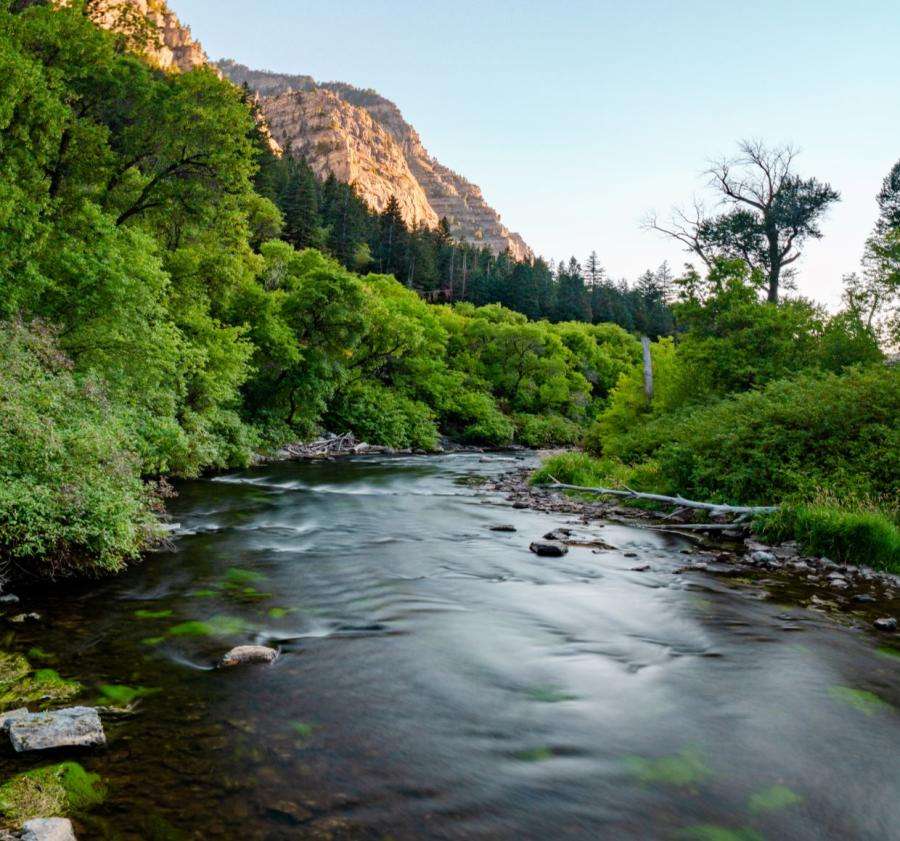 Going with a guide is a really good idea
Sure, if you float solo you may save a few bucks — but going with a professional rafting outfitter will save you a lot of headaches and hassle. The company will typically provide everything you need, from the gear to the shuttles to the peace of mind of going with someone who knows what they're doing. Some even offer lunch or dinner as an optional add-on, which gives you one less thing to worry about. Check out Explore Utah Valley's website for information about Provo River Rafting with High Country Adventure.
Don't forget the life jackets
One of the benefits of going with a guide is that you don't have to worry too much about equipment because they provide everything you need. But if you go it alone on the river, be aware that you'll need to bring your own life jackets. Even if you're a pro swimmer or rafter, the river can be dangerous, so lifejackets are a good idea—and required by Utah law.
This is the best time to go
Since the water comes from Deer Creek Reservoir, the river maintains a chilly temperature of about 50 degrees most of the year. That may sound refreshing in the dog days of summer, but it makes for a pretty frigid float if you're visiting on a cooler day. Most river outfitters run their tours from May to September, which gives you an idea of peak floating times. Of course with Utah weather being so unpredictable, the best time to go will really depend on the daily forecast. You don't want to get caught in a storm while you're out on the water! Be sure to check the weather before you head out.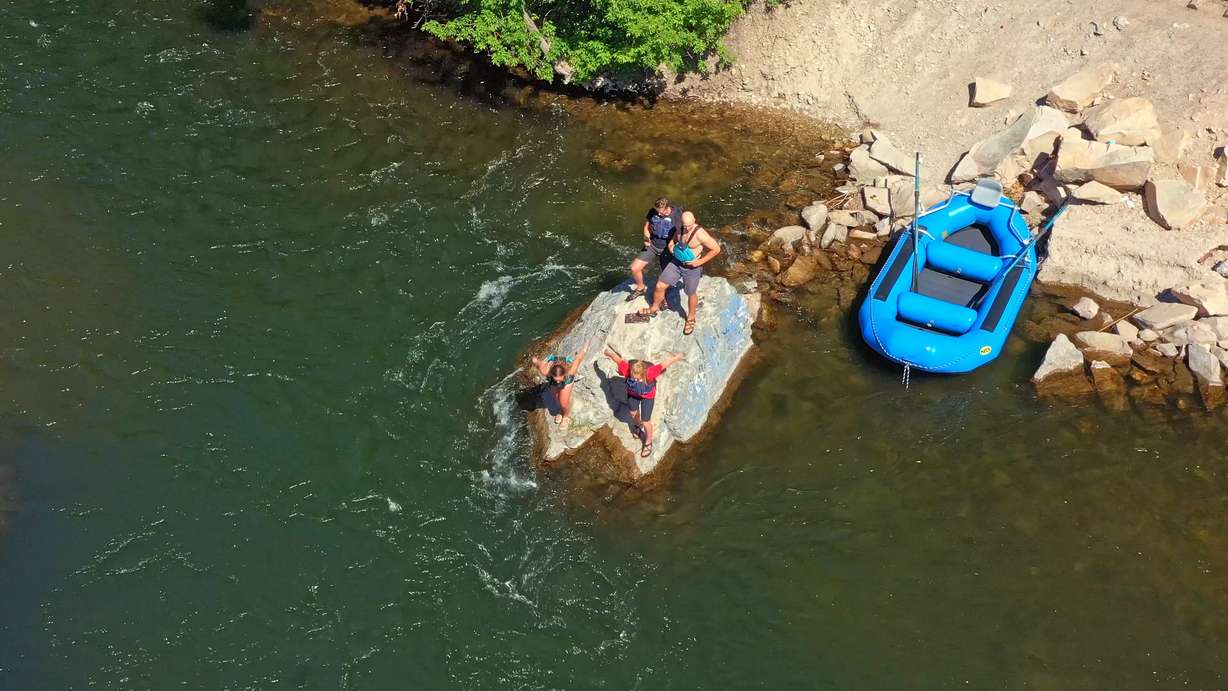 How to get there
If you go with a guide, all you have to do is book the appointment, dress appropriately and show up when and where they tell you to! They will provide a shuttle to the rafting launch area.
If you're heading up on your own, go through Provo Canyon on US-189 to Vivian Park on the right side of the road. This is where your rafting excursion will end, so you will need a car left here. Monday-Friday, High Country Adventure offers a shuttle for a fee to the public from Vivian Park to the launch area. Otherwise, continue in a separate vehicle past Vivian Park on US-189 for an additional four miles. Pull off on Deer Creek Road on the right, just before Deer Creek Reservoir. Follow this road to the parking area. You will launch just below the Deer Creek Dam.
Explore Utah Valley has everything you need to know to make your outing a memorable success. To plan your river rafting excursion, visit utahvalley.com and book your trip before the slots fill up.
×