Estimated read time: 3-4 minutes
Sport meets style in the new Mazda CX-50. Not to be mistaken with the Mazda CX-5, this all-wheel-drive crossover SUV is bigger and more equipped to handle your off-roading adventures.
This vehicle comes with two different engine options: a naturally aspirated 2.5-liter 187 horsepower, or the turbocharged version with 256 horsepower. Car and Driver says with the turbocharged version, you can tow up to 3,500 pounds. Hello, weekend adventures!
Smooth ride
Even with more towing capacity and an all wheel drive upgrade, you won't feel like you're bouncing around in a truck. This is due to the platform of the car. Car and Driver says it shares the CX-30 and Mazda 3 cars' platforms, making it a smooth ride that can handle a tough dirt road without hesitation. It was a quiet ride, too. The outside world was blocked out so you could hear your music or phone calls without background noise.
Depending on the trim level and engine you select, your gas mileage will vary—though not by much. Autoblog says you can expect 24 mpg in the city and 30 on the highway with the 187 horsepower engine. With the optional turbocharged engine you'll see your mileage reach 23 in the city and 29 on the highway.
Interior features
Cool projections onto the road
Safety is obviously a priority in the Mazda CX-50, as evidenced by the myriad of safety features included. My personal favorite is called the Active Driving Display. The speedometer is projected onto the road in front of you. Of course, it's not a real projection onto the road, but it appears to be! You'll see how fast you're going, if someone is in your blind spot, and if you're driving outside of the lane lines. I like this feature because it is less distracting than looking down at your dash or into your side mirrors.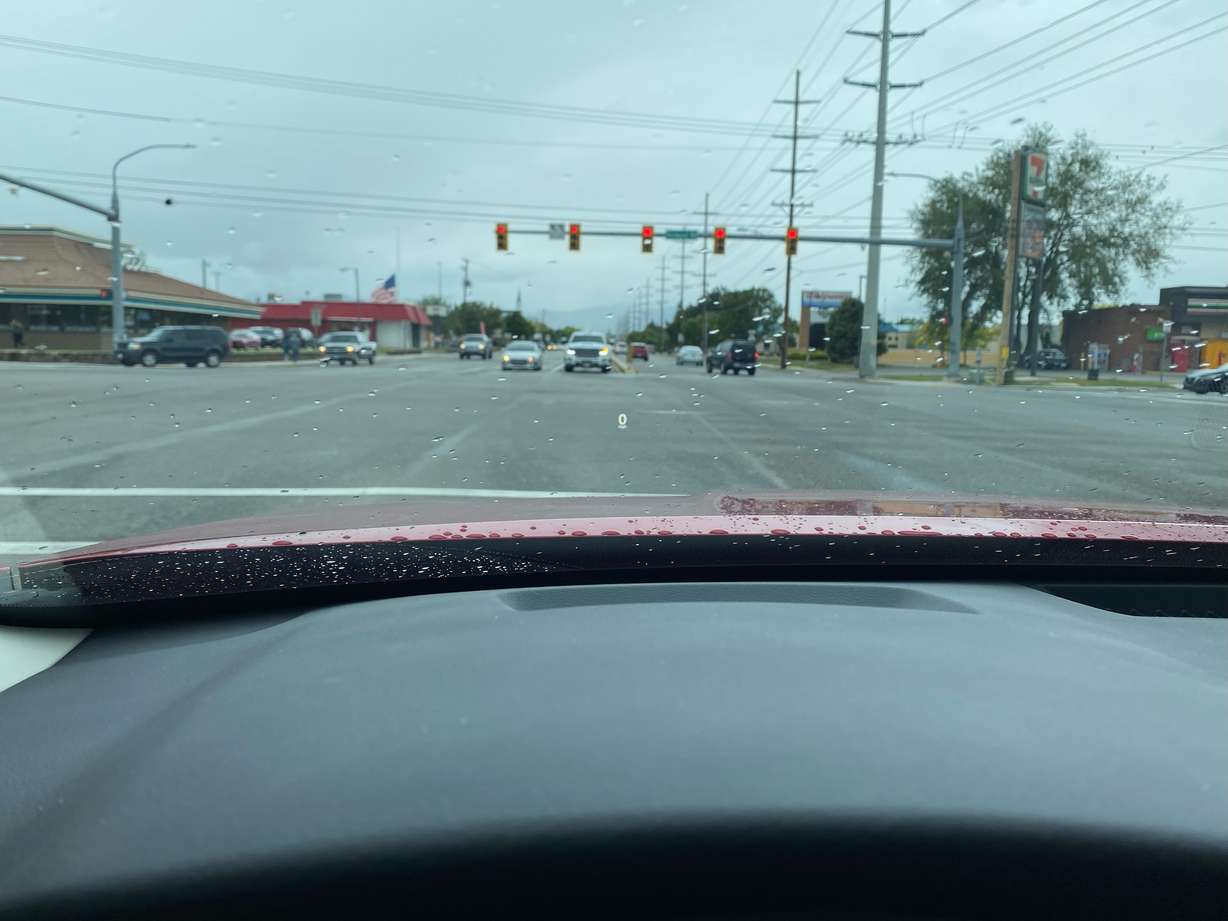 You'll also get a yellow light on your side mirrors if someone is in your blindspot, as is standard with most newer cars. Lane Keep Assist will prevent you from changing lanes if another car is already in that spot. With the 2023 turbocharged version, you can expect even more safety features.
Designed for driver's comfort
One of the first things the salesperson at Bountiful Mazda told me is the fact that Mazda created the interior of the car around the driver. Between the minimalist design and comfortable seat, it's clear that the Mazda CX-50 was designed for comfort.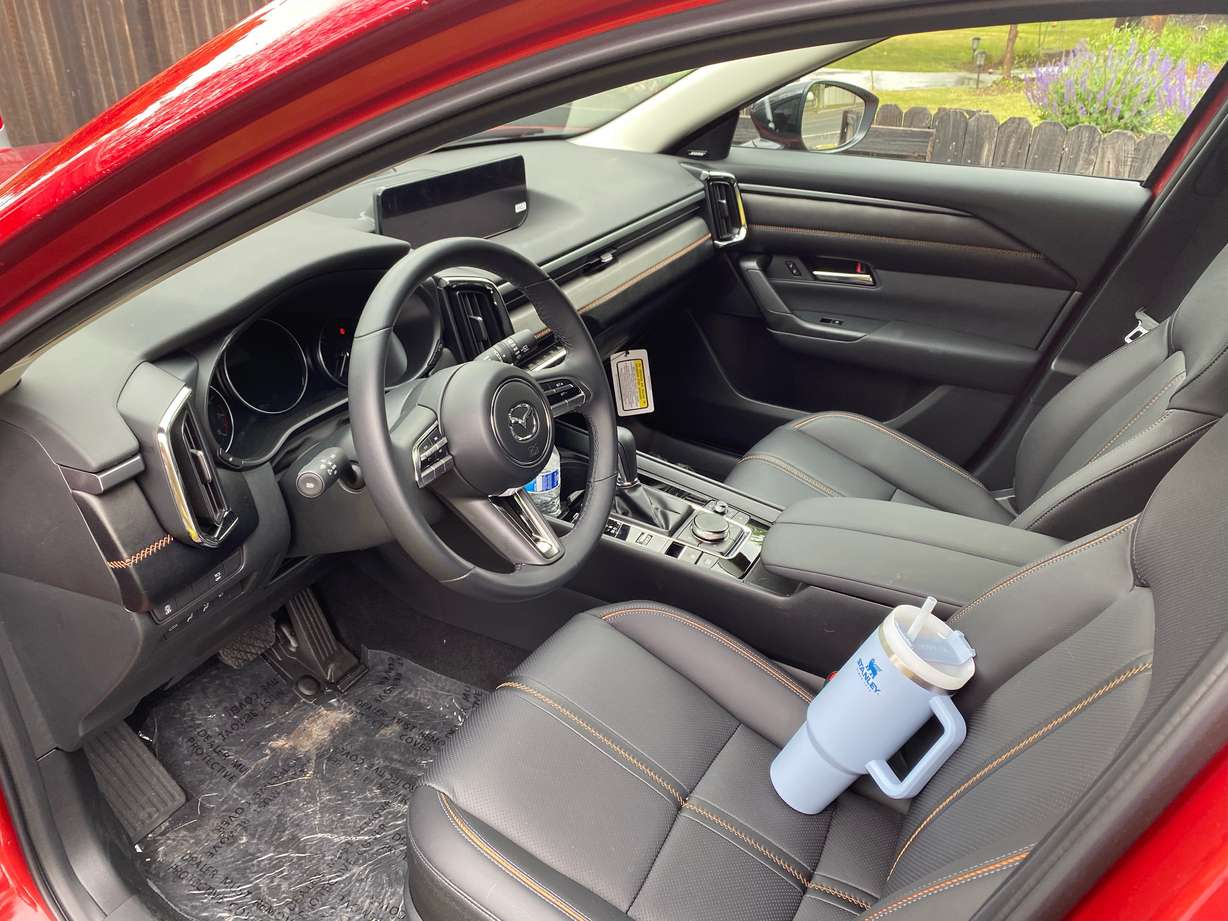 As someone who experiences lower back pain on road trips (or any trip over 20 minutes), I especially appreciated the lumbar support you could adjust in the seat. That alone will save you from a clunky lumbar support cushion that's more annoying than anything else.
James Riswick writes for Autoblog, "The CX-50 is every bit the engaging, driver-focused vehicle to drive as the CX-5 and every other Mazda. It's also similarly luxurious, boasting elevated materials quality and a tasteful minimalist design aesthetic with a few extra angles here and there to correspond with the CX-50's slightly more rugged vibe,".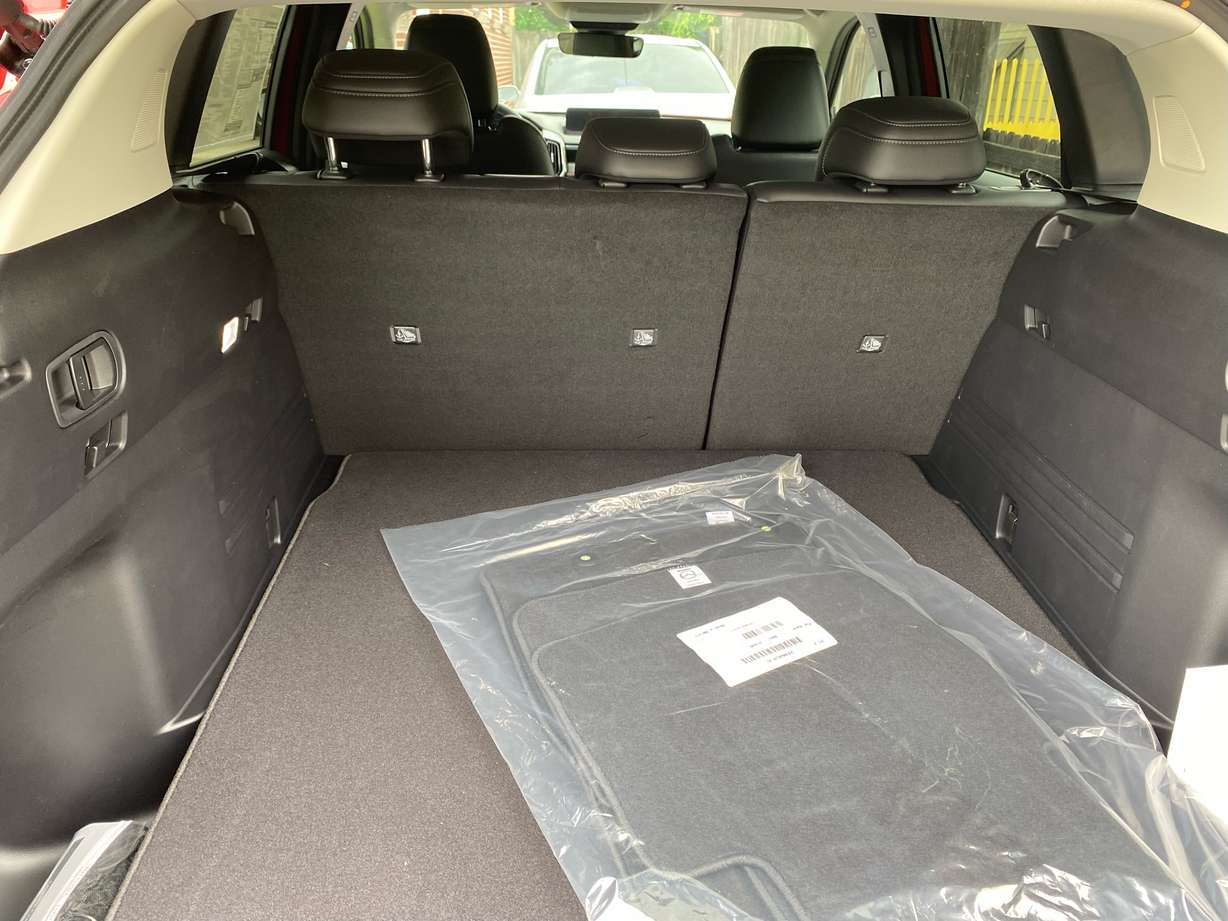 Backseat and cargo area
The five-passenger car is roomy and comfortable for all passengers, even those in the backseat. There are air conditioning vents in the back so your kids or friends can stay comfortable on the hottest of days.
As for the cargo space, Car and Driver says there are 31 cubic feet of cargo space, perfect for your camping gear, your latest Costco haul, and anything else you can dream of fitting in your car. With the backseat down, you can fit even more.
Final thoughts
Overall, you'll love the smooth ride of the affordable Mazda CX-50. With ample cargo space, thoughtful dash design and the turbo engine option, you won't find a better option on the market today. To test drive the Mazda CX-50, visit Bountiful Mazda.
×
Photos