Estimated read time: 4-5 minutes
SANDY — BYU coach Kalani Sitake and Utah counterpart Kyle Whittingham teed off Monday with a host of other competitors and sponsors as part of the Coaches Legacy Invitational, the annual charity golf tournament at Hidden Valley Country Club with 80 competitors that raised around $60,000 for the Kidney Foundation of Idaho and Utah that has been held annually since 1989.
While the important matter is the "great cause" of the foundation that benefits kidney disease and dialysis patients across the intermountain west, there was also a competition to be had — one that Whittingham and his foursome that also included defensive coordinator Morgan Scalley won, he'll remind you.
As for Sitake?
"I had a lot of fun," said the well-liked BYU coach who jokes the best part of his golf game involves driving the cart, playing the music and staying hydrated.
It's also become an annual tradition across the state, one begun under the late Jim Fassel and LaVell Edwards and continuing with each of their successors, down to Whittingham and Sitake. As the leaves change colors and the temperatures swell into summertime, the charity tournament is a sign that summer is here — and football season is around the corner.
For both coaches, one can be forgiven for thinking that the season never ends.
It's been six months since Whittngham led the Utes to the program's first-ever Rose Bowl berth — even longer since the Cougars landed in the Independence Bowl — and the two coaches have never gone far away. Between spring football, signing day, recruiting visits and the off-the-field matters to attend — a move to the Big 12 to prep, in the case of BYU — it may seem almost impossible to ever truly step away from the job.
Burnout was certainly on the minds of both coaches Monday, a day after Utah Jazz coach Quin Snyder resigned his position after eight seasons with the organization.
"I don't know him really well, but what a heck of a coach," Whittingham said of Snyder. "I respect everything he's done here, and we're going to miss him. Certainly, there are a lot of opportunities and people after him. But I'm sad to see him go."
Sitake agreed with his former boss under whom he worked for nearly a decade on the Hill — and with whom he regularly sat courtside and participated in a handful of in-arena promotions.
"It's been a lot of fun watching them play, and I'm looking forward to the future," said Sitake, a self-described avid Jazz supporter. "As a Jazz fan, I hope he knows that we all appreciate him."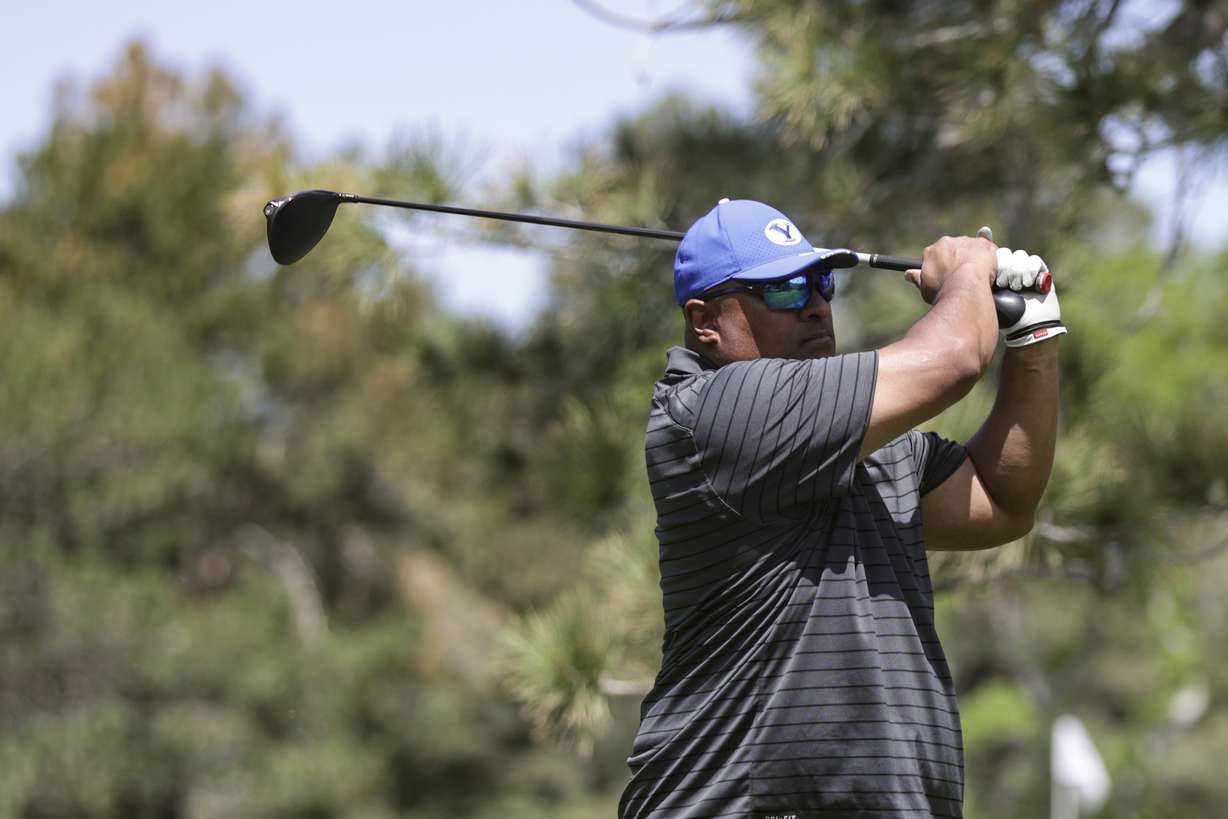 But in his departure from the team, Snyder said that the Jazz needed "a new voice to continue to evolve" as an organization.
Whittingham certainly understands that feeling, though he was quick to add that he feels plenty energized and enthused for the upcoming season.
"There comes a time where you need a new voice and a new leader," he said. "Obviously, he felt like that was the time for him right now. And I'm getting kind of close to that in my career."
Whittingham doesn't answer any of those questions to complain; he knows that college football coaches are compensated better than ever to deal with the new wave of college football, including name, image and likeness disruptions, the transfer portal and changes to the recruiting calendar that make the sport as 24/7/365 as it has ever been.
But the 62-year-old head coach at Utah since 2005 has a point. He has 42 official visits scheduled for June — more than he has ever had this early in the summer — and was on the phone speaking privately about a recruit immediately after getting off the course, before the foundation had wrapped up the post-tournament luncheon with players, sponsors and media.
"I worry about burnout with coaches now," Whittingham said. "They just opened June and July to work with your players. It used to be a dead period, and now per rules, you can be essentially 365 days a year. I think it's crazy.
"Something's got to be done. These guys put in 80 hours a week all season, and then recruiting sometimes gets to that (in the offseason). We're taking away what little time they did have. Now we get compensated very well — I'm not crying the blues — but there is a potential for burnout when you never get a break from it."
Officials and administrators at both Utah and BYU have done plenty to ensure that student and athlete mental health is prioritized in the current era, with professionals and resources designed to help a number of mental maladies. But coaching mental health should also be a priority — as it should for all people.
"A lot of people need to remember that coaches are human, too," Sitake said. "I think anybody who has any issues with mental health, it's a normal thing. It's OK, and I hope anyone who feels a need for help can get it, and that they don't feel ashamed of it.
"A lot of us in the community suffer from things, and it doesn't have to be longsuffering — it can be something we work on together. All of us know we can rely on the resources available, and get the help and love that others have for us."
×
Photos
Related stories
Most recent BYU Cougars stories