Estimated read time: 4-5 minutes
LOGAN — Ben Willard and Carter Page are undergraduate students at Utah State University and they've already sent a satellite into space.
"This is an accomplishment that most people go their entire careers without even coming close to," said Willard.
Willard and Page are both members of a group of undergraduate students at USU called the Get Away Special team. In December, their team launched the Get Away Special Passive Attitude Control Satellite, or GASPACS, from NASA's Kennedy Space Center. The CubeSat's destination was the International Space Station.
The initial launch was successful and the team announced Tuesday that after spending 117 days in space, GASPACS concluded its mission, deorbiting and burning up in the atmosphere last week.
"Kids grow up wanting to be an astronaut, be a doctor and do all these hard things," said Page, the Get Away Special team coordinator. "To be able to do something that difficult at our ages, just as undergraduates at college, it's pretty awesome and I'm pretty proud of what we've done."
Over the course of its 117-day mission, GASPACS broke multiple world records. The most significant record, the Get Away Special team said, is that the satellite was built completely by a team of undergraduate students.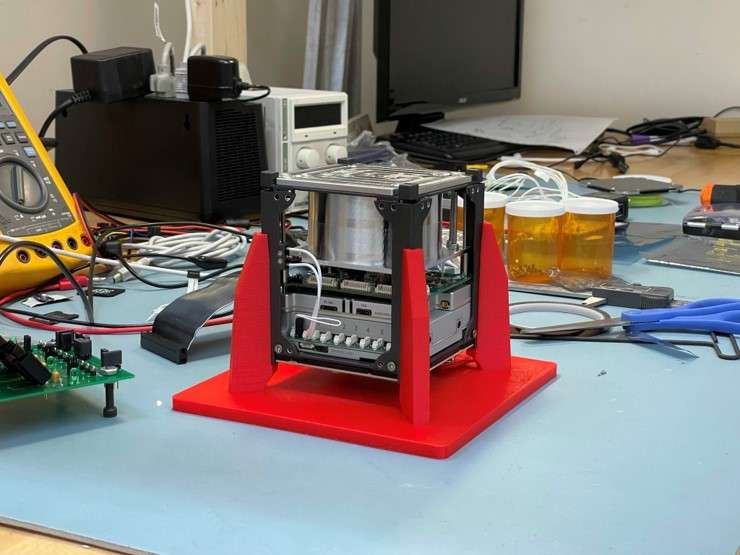 "Obviously there are thousands of CubeSats (that) have been built, many of them by universities. But it's always the professors doing most of the work, with some of the undergraduates maybe doing some of the final assembly," Willard said. "Our team is completely undergraduates and that's insane."
Additionally, the Get Away Special team also proved that it's possible to go to space on a budget, relatively speaking, as GASPACS became the first CubeSat to utilize a Raspberry Pi — a $10 commercially available piece of hardware that can be bought on Amazon — as its flight computer.
"This is really important because this allows us to lower the entry to get to space; it reduces the cost to build a satellite immensely," Willard said.
The goal for GASPACS and the Get Away Special team was to test the viability of an inflatable "AeroBoom" technology that aimed to stabilize the satellite in one direction "almost like feathers on a dart would — you throw the dart; the feathers stabilize the dart so it flies in a straight line," Willard said.
This "boom" allows the satellite to be stabilized so that it can take pictures. The pictures were sent back down to a custom-built ground station located on the roof of one of the physics buildings at USU.
GASPACS completed its mission objectives in the first 72 hours of its orbit. Over the course of its four-month life, it sent numerous photographs of its inflated AeroBoom, many including breathtaking views of the Earth in the background.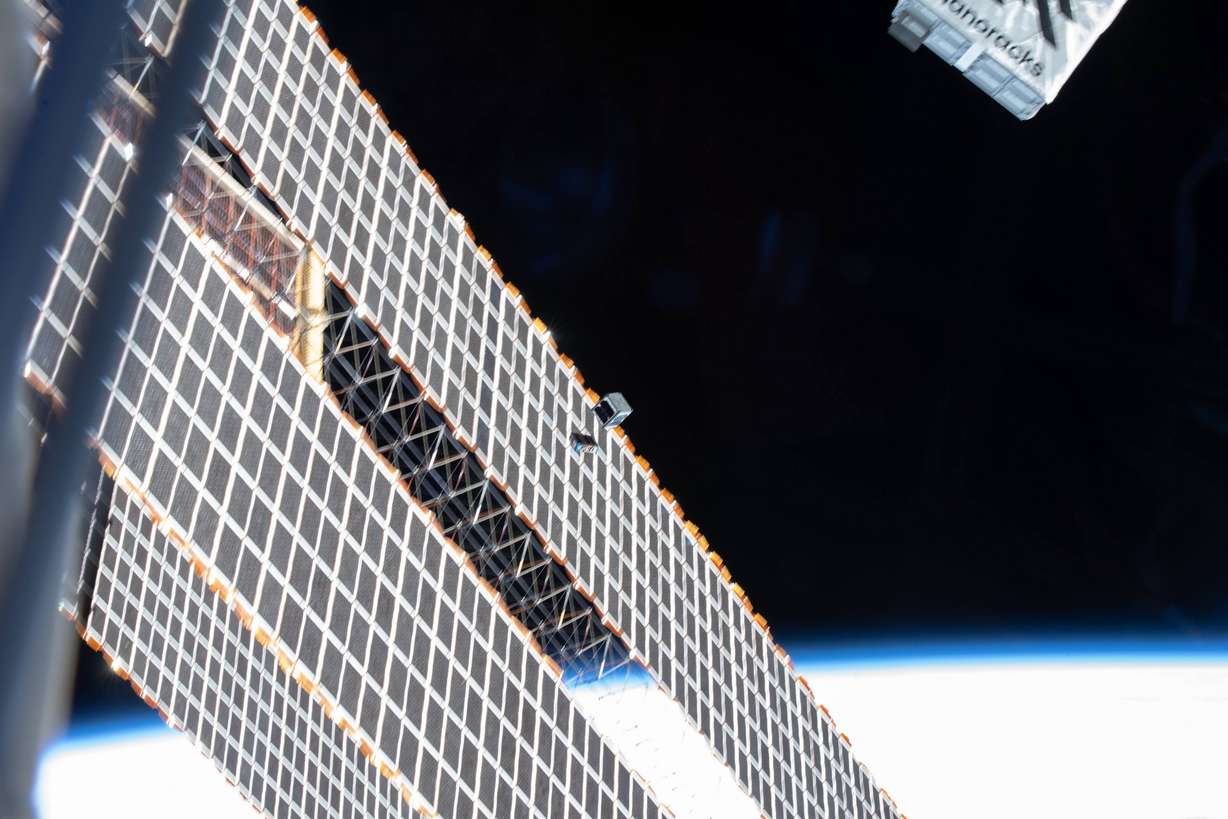 Get Away Special team members used the images to confirm that the AeroBoom was successfully deployed and functioning correctly. GASPACS also transmitted additional data including information about system health, as well as magnetometer and accelerometer data.
It didn't come without challenges, either.
While in orbit, GASPACS was hit with not one but multiple X-class solar flares, the largest radiation bursts from the sun since 2017.
Despite these challenges, GASPACS and the $10 flight computer that made it function persevered and proved undoubtedly that a group of undergraduates could do what some told Willard was impossible.
Even though the mission was highly successful, it's only given the Get Away Special team more motivation and "a lot to build on," Page said.
"It's only natural to do another one, so we're going for it," Page said. "We're hoping to do (it) a little bigger, a little grander and really build on the success of GASPACS and hopefully have another one up in three to four years."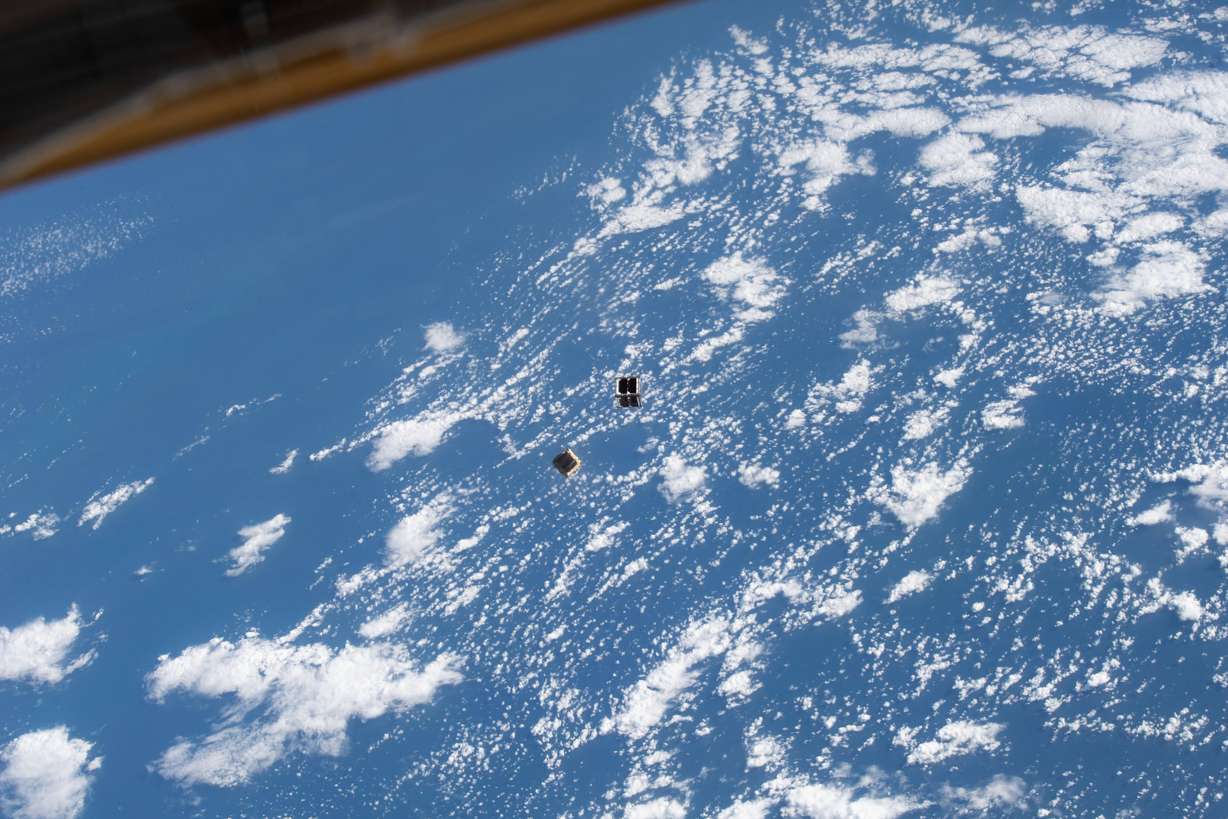 Page and Willard both said it's still too early in the development stage to say definitively what the mission of their next satellite will be, though Willard noted that "it will be big."
The Get Away Special team welcomes all USU students to participate in leading technological developments in space. Interested students can learn more about being a part of the team at gas.usu.edu.
Beyond pushing the limits of what undergraduates can accomplish in the realm of space exploration, Willard said that he hopes the Get Away Special team can serve as an inspiration to future space-curious generations.
"It always seems so far away until you actually have your fingerprints up there," Willard said. "Anybody can do it, all they have to do is have the determination. And if they come here, we'll help them."
×
Related stories
Most recent Utah higher education stories