Estimated read time: 5-6 minutes
This story is sponsored by KSL Classifieds. Create a listing and sell your stuff on KSL Classifieds.
This article was originally published on the KSL Classifieds Resource Center, click here to read the original article.
Summertime, and the grilling is easy. But if you want to make your next BBQ party something special — and why not? — check out these tips for getting your backyard primed.
Grill check
The first item on your backyard barbecue checklist: a working grill to cook up the grub. If this is your first rodeo, find your new pardner on KSL Classifieds. If you've seen a few flames together, you know — a grill that won't light or cooks unevenly will quickly snuff out the festivities. Do a check up now to avoid disappointments when it's mealtime.
Gas lighting
Fueling the grill is essential, of course. It gets pretty awkward when half of the guests have perfect burgers while the rest are left to nibble on side dishes. Since it's difficult to determine when a propane tank is empty, have an extra on hand to quickly switch out, if necessary. For charcoal grills, have a full bag of briquets, lighter fluid and fresh matches ready to go.
Clean grate
As your momma always said, a clean grill is next to godliness. Something like that, anyway. Regardless, a spotless grill makes the food look a whole lot more appealing. Use a non scratch scrub brush to thoroughly clean the grates, and replace any that are rusted. Clean the outside of your grill, too. Greasy splotches on the side tables are unappetizing and unsanitary.
If your grill is on its last legs, or the wrong size, find an upgrade on KSL Classifieds. Or secure a second one, since your backyard barbecues are about to become legendary.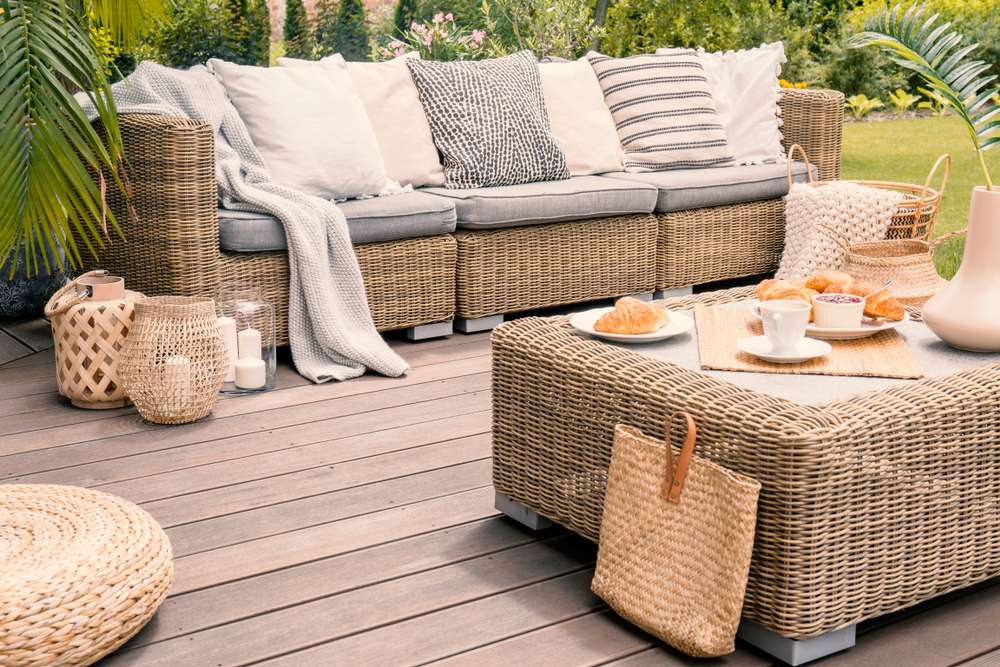 Standing room only?
Guests are going to need somewhere to sit, whether they'll be eating or swapping fishing stories. Sure, you could pull out the card table and folding chairs, but outdoor furniture is much more convenient — and fun. All you need is a table and some comfy chairs. Add a fire pit for conversing after the lawn games. Hint: Toss herbs like lavender, rosemary or sage into the fire for a natural bug repellent.
Mold be gone
Patio furniture needs at least one thorough cleaning a year. Bird droppings, mold or leftover spills can be pretty off-putting. Give the base and any cushions a rubdown with a soapy cloth or sponge.
If your cushions are looking a little worse for wear, flip them over. If you already tried that last year, it may be time to invest in some new ones.
Ground control
Whether family or friends, you want your yard to look inviting to guests. Try these backyard barbecue prep ideas:
Mow the lawn
Weed and mulch flower beds
Prune bushes
Wrap up hoses and other tripping hazards
Put away yard tools
Sweep the patio/deck
Set up lawn games: badminton, bocce, croquet
If you don't have time — or the inclination — most yard care services have a spring or fall clean up special to get you started. They also offer weekly or monthly options that cover mowing, edging and other general maintenance.
Bug off
Mosquitoes, spiders, ants. Admittedly, insects are everywhere. Knowing this doesn't mean you have to invite them to dinner. Schedule a pest control company just before your BBQ party to keep insects at bay. Mosquito netting or a zapper can help, too.
Make pest control part of your decor. Place citronella tiki torches around the dining area and candles on tables. They'll provide both ambient light and protection. If you'll be eating later in the day, provide bug spray or wipes for guests as an extra barrier.
In the mood
Nothing adds ambiance to an evening BBQ party faster than string lights and paper lanterns. If you don't have nearby trees or a canopy to hang the lights from, you can still have an Instagram-worthy setting. Set up large pots of flowers around the perimeter to double as post holders. As a bonus, you'll add a nice smell.
Get cozy
In early and late summer, Utah nights can turn cool quickly. Have a few light blankets available to keep guests comfortable if you'll be talking into the night. Fresh decorative outdoor pillows add another layer of posh to your gathering.
From grills to gazebos, search KSL Classifieds for all you need to furnish your backyard barbecue. Ask local pros on KSL Services for help setting the scene, and you're ready to be the best on the block. Order up!
×