Estimated read time: 4-5 minutes
Intermountain Primary Children's Hospital is celebrating a major milestone – its 100th birthday –and marking a century of pediatric care excellence and service to children throughout the Intermountain West by renewing its primary promise to keep "the child first and always."
Here are six ways Primary Children's has made its mark on children and our community:
1. Compassion in action
In 1911, a child using crutches was seen struggling on a Salt Lake City street. Moved by the sight, Louie B. Felt and May Anderson, officers of the Primary Association – the children's program of The Church of Jesus Christ of Latter-day Saints – turned compassion into action.
The Primary Association sponsored the care of children in an LDS Hospital children's ward from 1911 until 1922, when Primary Children's Hospital opened across the street from Temple Square.
Since then, Primary Children's has grown to deliver premier pediatric care to 100,000 children a year, regardless of their ability to pay.
"We believe we have a sacred responsibility to care for children," said Camille N. Johnson, Primary general president of The Church of Jesus Christ of Latter-day Saints. "Caring for the children includes providing for their physical needs, which this hospital and its dedicated professionals and volunteers have done so beautifully for the last 100 years."
2. Generosity for children
Intermountain Primary Children's Hospital was made possible by philanthropy. Children gave birthday pennies, and annual Penny Parades were held in hundreds of towns and farming districts.
When the hospital needed an update in 1938, Church of Jesus Christ of Latter-day Saints President Heber J. Grant gave 1,000 silver dollars he got for his 82nd birthday to the hospital's construction. Each silver dollar was made into a paperweight and sold for $100. After World War II, the Primary Association launched "Dimes for Bricks," and invited residents to contribute 10 cents to purchase one red brick for the new hospital.
In 1952, the 70-bed Primary Children's Hospital opened on 12th Avenue in Salt Lake City, with half the $1.25 million cost paid with donations, making Primary Children's in large part the hospital built for children, by children.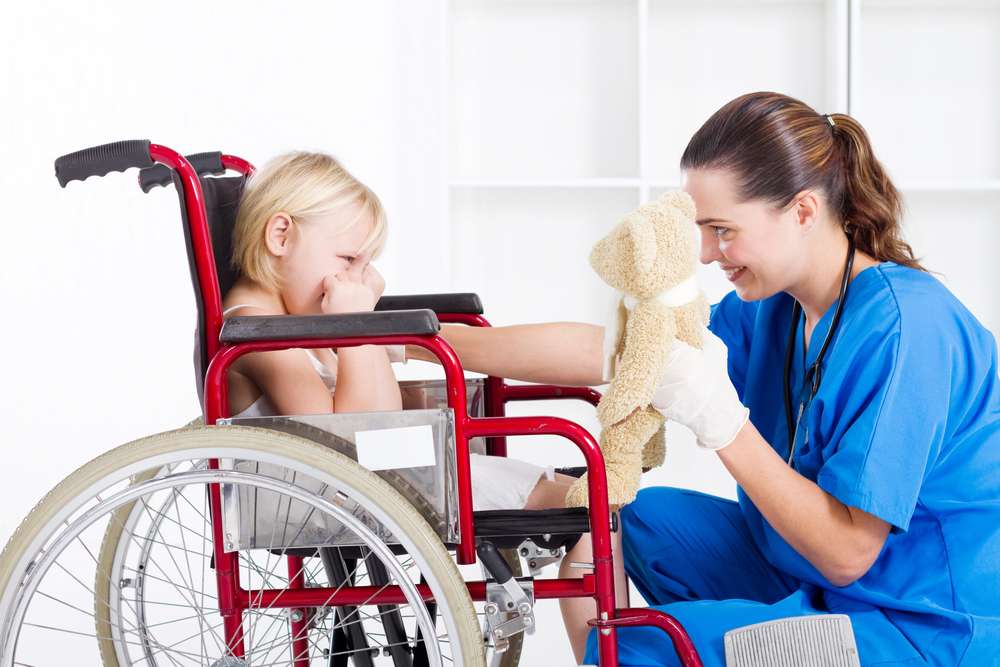 3. Providing life-saving care for children spanning generations
"Primary Children's Hospital saved not only my life as a child, but my child's life more than once," Utah mother Sara Mainor said. "The specialists may help one child at a time, but it's so much more than that. Through their expertise, they help entire families, and the communities those families are part of – and in the case of me and Nellie, who has a one-in-a-million disease, generations of children to come."
Primary Children's doctors successfully removed a tumor from Mainor's brain when she was a child. Her 12-year-old daughter, Nellie, received a kidney transplant after years of daily dialysis treatments – all while leading fundraisers to help fellow patients.
"Primary Children's nurses and doctors have become like a second family to me," said Nellie, who at age 6 was diagnosed with the rare dense deposit disease. "I love the people who helped me, and I'm glad they have done the same for thousands of other kids."
5. Bringing the community new opportunities
In 1975, The Church of Jesus Christ of Latter-day Saints created the independent, nonprofit health system – Intermountain Healthcare – through which its hospital holdings, including Primary Children's, were gifted to the community.
The Church charged Intermountain to become a "model health system," providing affordable, accessible, and extraordinary care.
In 1977, the hospital became the teaching hospital for the University of Utah School of Medicine's Department of Pediatrics, paving the way for research, innovation, additional pediatric specialties and life-saving technologies to help children survive and thrive.
Today, Primary Children's provides more than 60 medical and surgical pediatric specialties with more than 800 physicians and 3,000 caregivers. It provided $14 million in charitable dollars to cover 11,867 patient visits in 2020 alone.
The hospital is now a care network spanning 400,000 square miles across the Intermountain West, where specialists treat the most complex child injuries and illnesses, from organ transplants to in-womb and open fetal surgeries with University of Utah Health.
6. Preparing for the next 100 years of 'The Child First and Always'
"We're excited for the opportunity to celebrate the many remarkable milestones we've achieved during our first 100 years, and the opportunity to renew our Primary Promise to put 'The Child First and Always' in the century to come," said Katy Welkie, RN, MBA, chief executive officer of Primary Children's Hospital and vice president of Intermountain Children's Health.
"Together, we'll continue working to improve the health of children, strengthen our quality of care, address emerging health needs, and extend our expertise to those who need us most," she said.
Primary Children's care is available in clinic locations, partner community hospitals, and via pediatric telehealth in Utah, Nevada, Montana, Idaho, and Montana locations, bringing expert pediatric care to children closer to home. A second Primary Children's Hospital in Lehi, Utah, will open in 2024 on the Larry H. and Gail Miller Family Campus to address growing needs in the area for decades to come.
The Miller Family Campus is part of Intermountain Healthcare's "Primary Promise" vision to create the nation's model health system for children – just as its founders intended.
×