Estimated read time: 5-6 minutes
SALT LAKE CITY — Sadie Bowler has "a big vision" when it comes to the women's personal care company that she started.
"I really hope to become the personal care brand that all Gen Z girls look to and, you know, the products that they use," Bowler, a freshman at the University of Utah, said. "Our goal is to go into retailers in the next few years after we launch. Think, places like Target and Ulta, just very accessible."
Bowler started her company, Sadie B. Personal Care, about 2½ years ago, with a mission to change the message in the personal care industry by providing not just personal care hygiene, but "mental hygiene," as well.
"Uplifting girls and their abilities and accomplishments rather than focusing on the look they're trying to achieve and placing their value in it," Bowler said. "My vision is to, you know, support all girls and really support their mental health through providing an uplifting message when you really do not see that in the personal care and beauty industry."
Although she started her company before enrolling at the U. as a business major, she never expected to be able to focus on her company as part of her academic experience.
But, fortunately for Bowler and many other students with entrepreneurial goals, Lassonde Studios was waiting to help propel their business ventures.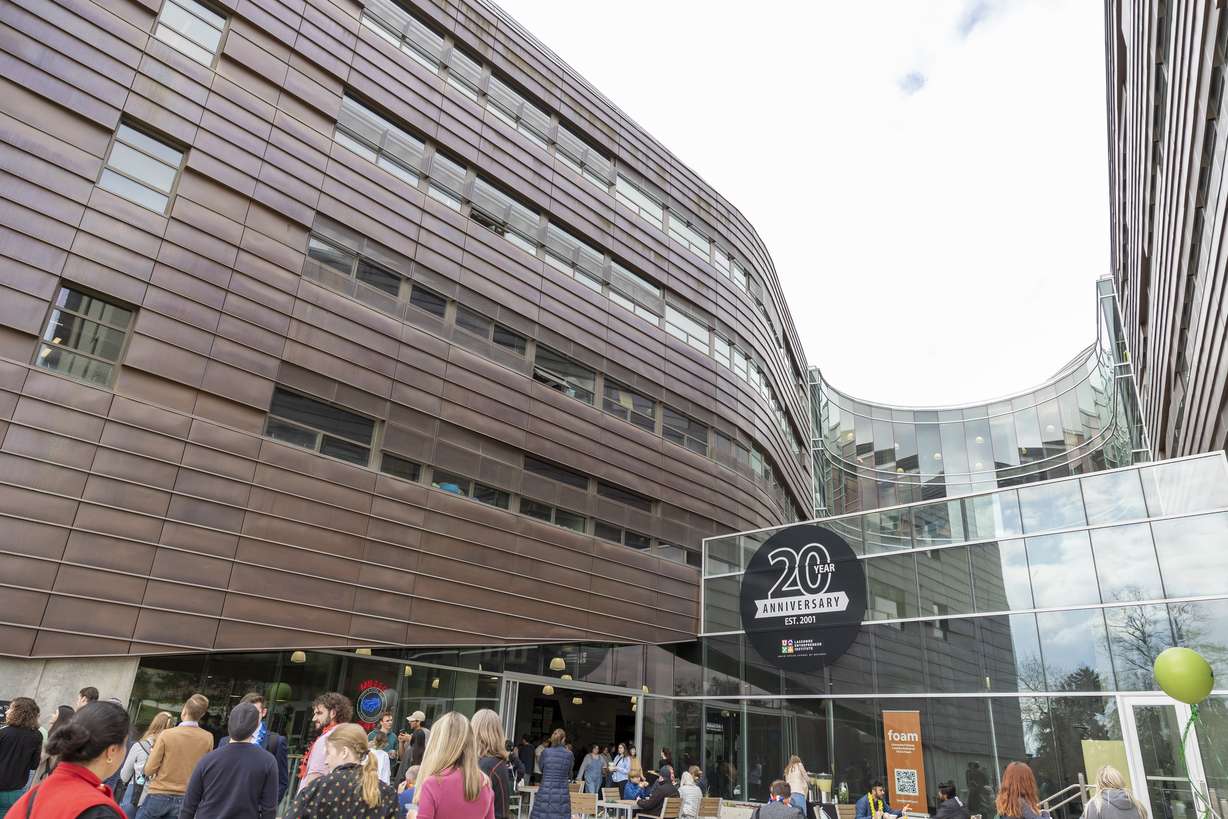 Lassonde Studios — part of the Lassonde Entrepreneur Institute of the David Eccles School of Business at the U. — is a living and learning community, where students from any major or background can live while creating and launching their ideas. It's a five-story building at the center of campus, with an innovation space on the first floor and dorm space on the upper levels.
Programs include workshops, networking events, business-plan competitions, startup support, innovation programs, graduate seminars, scholarships, community outreach and more. All are open to students from any academic major or background.
The institute, which celebrated its 20th anniversary Wednesday, was started as the brainchild of U. alumnus and Canadian businessman/philanthropist Pierre Lassonde, who said he and his wife were looking for a way to give back to the university that had given them what they needed to achieve.
"We're trying to find a way to incorporate in our vision, the things that really mattered to us, which was entrepreneurship," Lassonde said. "We wanted to have a center that was combining all of the university. Not just the business school, not just the engineering, but everything else."
He also said that a crucial part of his vision was the institute being "for the student (and) by the student."
"The money goes to the students and (to) scholarships, and they are the ones who are going to fulfill the vision," Lassonde said.
The Lassonde Entrepreneur Institute is also unique in the sense that its entire focus is enabling students, no matter where they are on their academic journey, to pursue their entrepreneurial goals.
"I just get to spend my time helping students, enable them and realize their dreams and that's something that most universities are not willing to invest in and just don't see it as their role," said Troy D'Ambrosio, executive director of the Lassonde Entrepreneur Institute. "It's like, 'We'll give you a class and if you want to do something, then kind of figure it out on your own.'"
---
Getting old is about looking at the past. If you have a vision for the future, if you dream, you never grow old — it's all about the future.
–Pierre Lassonde
---
Lassonde said that of all the philanthropic endeavors that he's embarked on, the institute has been "by far" the most rewarding for him and his family because it's been the most impactful.
"The number of students that we've touched, the lives of students that we've changed and that we've impacted has been absolutely phenomenal," Lassonde said.
He said, in the beginning, it was about "infecting the whole university with the virus of entrepreneurship."
After starting with around 24 students, the focus is now on how the institute can make a worldwide impact and create a global network of entrepreneurs — it is safe to say that the institute has helped infect the university with the virus of entrepreneurship.
In recent U.S. News & World Report rankings, the David Eccles School of Business undergraduate program for entrepreneurship ranked No. 8 overall and No. 5 among public schools for 2022.
Despite the institute's immense success, Lassonde and D'Ambrosio said that the focus is now on taking the Master of Business Creation program worldwide.
"We're looking at putting a center in Africa, one (in) Europe, here in America, and putting together, like, thousands and thousands of entrepreneurs worldwide," Lassonde said. "That is an incredible vision and it may end up pushing us as (the) No. 1 entrepreneur school in the world."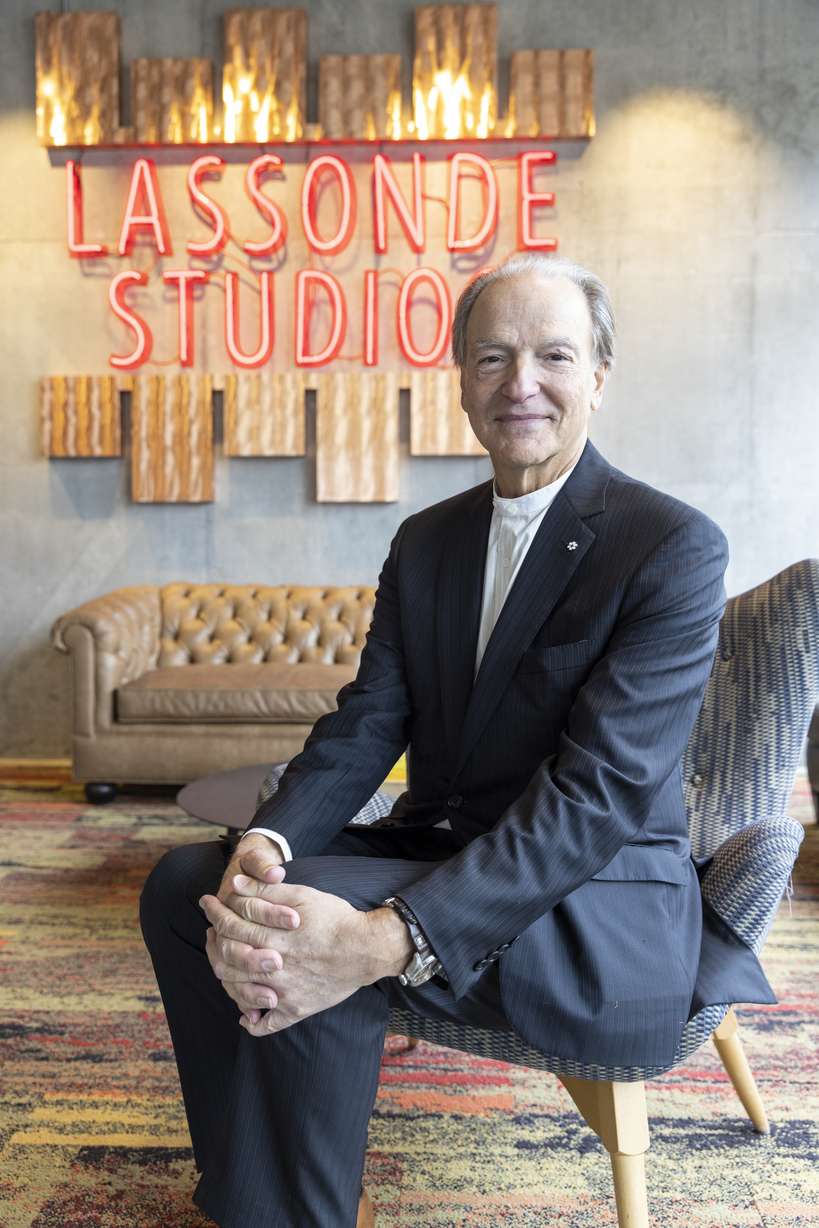 If you ask Bowler about what the institute has meant to her and her entrepreneurial journey, it's clear that the impact has been significant.
"If you have a venture or idea, this is a great place to be to grow it, to find support from other students and professors," Bowler said. "I've had a great experience here as an entrepreneur."
Bowler plans to launch her personal care line online on May 19. Folks can find her products here.
Even with the success that Lassonde and the institute have enjoyed, Lassonde — who just turned 75 — said that he's focused on the next five years of the institute and what it can accomplish.
"People like to say, 'well, you know, you're getting old,'" Lassonde said. "Getting old is about looking at the past. If you have a vision for the future, if you dream, you never grow old — it's all about the future."
×
Related stories
Most recent University Of Utah stories