Estimated read time: 4-5 minutes
Most Utah residents know the majority of the water supply in northern Utah comes from the snowpack. This means that lackluster winters result in lighter spring runoff.
Reservoirs that store water for drinking, irrigation and agriculture suffer because they are unable to fill and recover from the previous year's water use. In Utah, snow is the lifeblood of the economy and quality of life.
Weber Basin Water Conservancy District provides water to a service area with nearly 700,000 residents in Davis, Weber, Morgan, Summit, and part of Box Elder counties. The water managed by the district provides the municipal, secondary irrigation, industrial and agricultural needs for this large population.
The district is committed to protecting existing water resources, using them wisely and providing for the future. This commitment requires collaborative and innovative strategies and programs with robust public involvement and support.
Past water managers planned for future water needs of our area using the best information available and oversaw the construction of storage reservoirs which the district manages today including Willard Bay, Pineview, Causey, Lost Creek, East Canyon, Rockport, and Smith & Morehouse.
These reservoirs provide the ability to store snowmelt runoff for delivery of water to customers throughout the year as well as the ability to weather drought conditions over multiple years. Today's planning and conservation efforts will similarly play a critical role in ensuring a resilient water supply for use by future district residents.
Snowpack in the Weber and Ogden drainages is again below average–about 75% of where we'd be on a normal year, and just 52% of the average peak experienced (which usually occurs during the first week of April.) This puts us right in line with where we were this time last year.
Fortunately, soil moisture has been predominantly above average throughout the region since about mid-October of last year. This above-average soil moisture should correlate to better runoff efficiency and more water making it to streams and rivers to supplement the little water that was left in our reservoirs at the end of last year.
However, even with the above-average soil moisture and associated runoff efficiency, runoff forecasts distributed by the Colorado Basin River Forecast Center (CBRFC) are still only predicting reservoirs on the Ogden and Weber Rivers to see about 40%-70% of typical runoff volumes. The most recent runoff forecasts show a projected runoff that is 30%-40% of the 30-year average.
Right now, reservoirs on the Ogden and Weber Rivers are at about 51% of capacity overall, with approximately 280,000 acre-feet of storage. That leaves a void of approximately 270,000 acre-feet required to fill reservoirs. With the current runoff projections, it's safe to say that the void will not be filled this year.
In order to avoid dropping the reservoirs to record lows again this fall, and to ensure a drinking water supply for next year, Weber Basin Water is implementing restrictions on irrigation and drinking water contracts. These restrictions will initially consist of 60% reductions to residential outdoor uses, 40% reduction to agricultural uses, and 10% reduction to culinary indoor uses.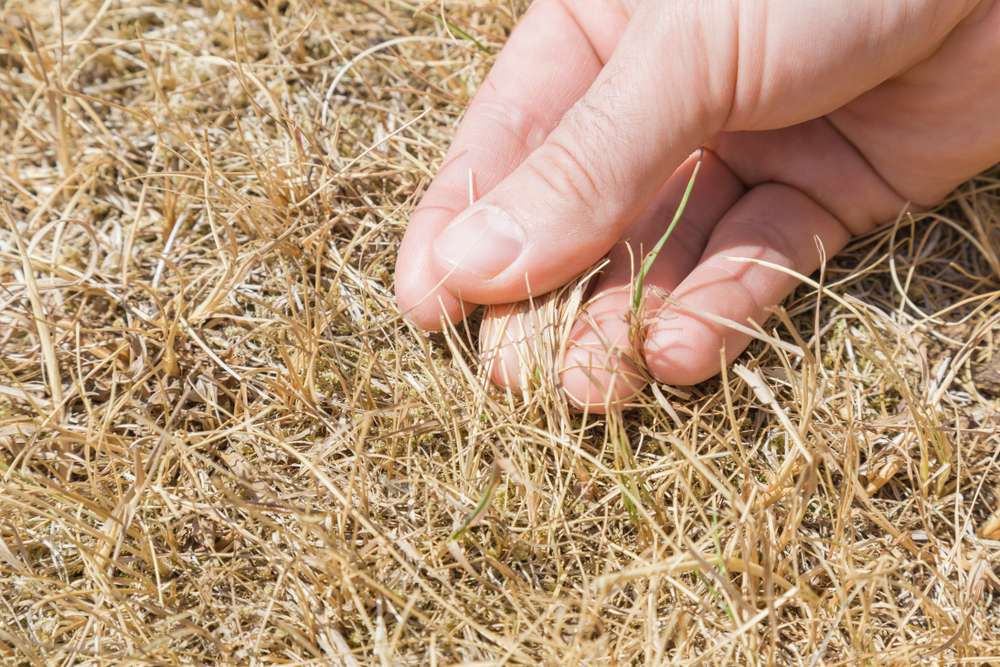 With these restrictions, the district is hoping to preserve about 120,000 acre-feet of water that would otherwise be used for primarily outdoor water use, thereby firming up drinking water supplies in case drought continues into next year. Information about the current drought conditions and restrictions can be found at www.weberbasin.com/drought. Residents will be responsible for their use and could face fines or water shut off if restrictions are not followed.
The efficient and sustainable use of this limited resource remains a focus of Weber Basin Water Conservancy District. This includes accommodating growth, preparing for whatever climate may become the new norm, and continuing to develop more sustainable water use.
All Utah residents need to constantly look for ways to eliminate wasteful watering habits and to encourage the efficient use of our water by making landscape changes and adopting better water use behavior. In Utah, anywhere from 60%-70% of the average household's total water use for the year is used outdoors.
Weber Basin Water Conservancy District encourages all residents to take advantage of its conservation programs including rebates and educational opportunities. District members should look for opportunities in their own spheres to reduce water use through improved efficiencies and landscape changes.
The District operates and maintains a public learning garden at its headquarters in Layton at 2837 East Highway 193. The garden is open to the public and is a resource to show how to achieve water efficiency and keep attractive landscapes in our communities. The District also offers classes throughout the spring and summer that teach the principles of water-wise landscaping. Details can be found on the website at https://weberbasin.com/Conservation/LearningGarden.
We encourage all residents in Davis, Weber, Morgan and Summit counties to consider making landscape changes that make landscapes more water-efficient and more drought resilient.
×