Estimated read time: 3-4 minutes
SALT LAKE CITY — Last season proved to be pretty successful in terms of fans coming to Smith's Ballpark after the Salt Lake Bees' 2020 season was abruptly canceled as a result of the COVID-19 pandemic.
"We ended up getting 300,000 people total attendance at the end of the year with 60 scheduled home games — 57 after three August rainouts, so that was really good," said Salt Lake Bees spokesman Kraig Williams, adding that there were fan attendance restrictions for over a dozen of those games.
The hope is that fan attendance will remain strong this year with restrictions possibly in the rearview mirror.
"Knock on wood, everything looks good. We'll adjust if we need to but everything should be good," he adds. "It should be a regular summer at the ballpark."
But if you are going to the ballpark this summer, be prepared for changes. Here's what's on deck for this season.
On-field changes
The biggest change fans — and players — will see has yet to be implemented. The Pacific Coast League was tapped by the Major League Baseball to test "robot umpires" this season. That means the umpires won't call balls and strikes, a computer will provide the home plate umpire the correct call.
The equipment is in place and operating but the Pacific Coast League won't switch to it until mid-May to allow for time to make sure the system is functioning properly.
"They're just working on getting it dialed in before it's actually calling balls and strikes," Williams said.
Diehard fans may notice that the bases are a bit bigger. Minor League Baseball began testing larger bases midway through the 2021 season as a way to help avoid player collisions, especially at first base, Williams explained. The theory is it may also help increase stolen base attempts, though the early data hasn't shown much of a difference in that category.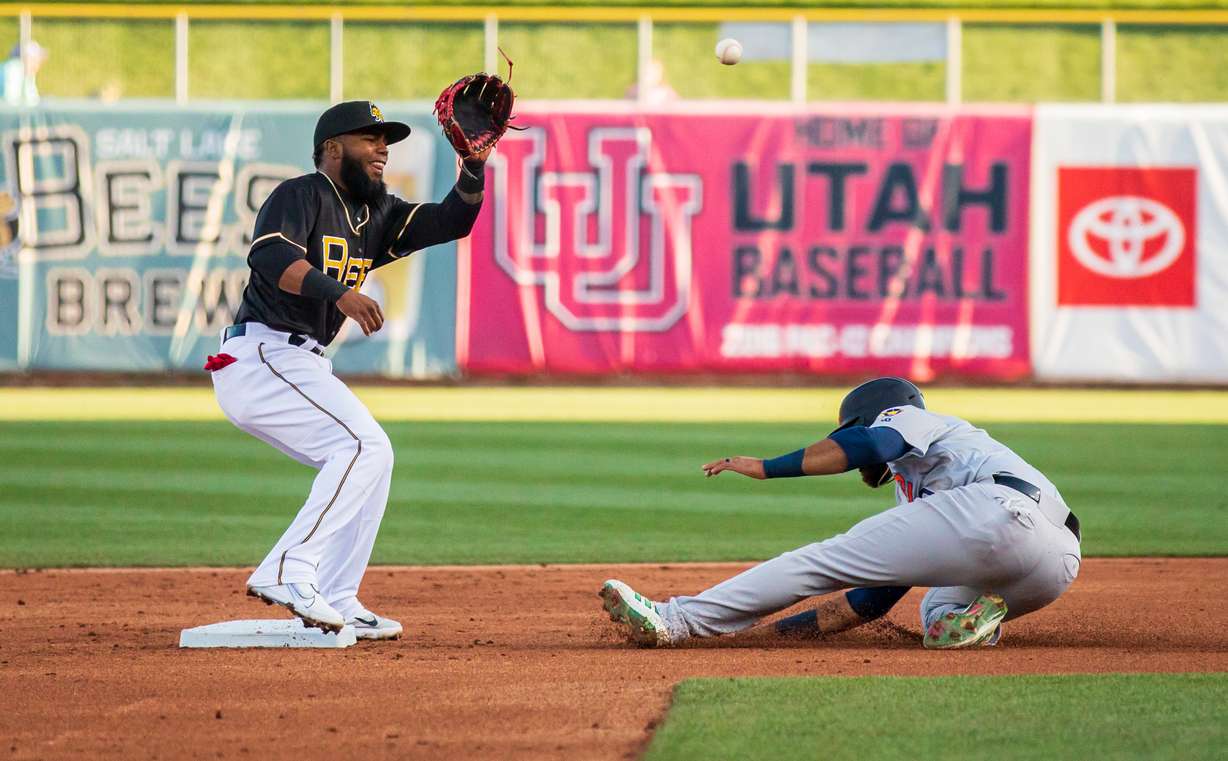 The PCL will implement a new alignment at second base at some point in the year, moving it in slightly to make the diamond a little more congruent. And on Friday, the league began implementing a new rule where a pitcher has three shots to pick off a runner; if unsuccessful, it's a balk.
In the stands
There aren't any COVID-19 restrictions in place to start this year, unlike the start of 2021 when the season started with a fan limit of 3,200. While the Bohemian Bullpen, located in left field, was added ahead of last season, there are plans to feature it more this year.
Those looking to grab a hot dog at the ballpark will have plenty of specialty options this year. The team added a new menu items: a rotating specialty hot dog based on the traveling opponent.
"So it's for that city or state (of the opponent)," Williams said. "It should be a lot of fun — a lot of different options."
For instance, based on the Utah Utes, who also share Smith's Ballpark, taking on the University of Arizona, fans can get an "Arizona Sonoran Dog" this weekend. It's a bacon-wrapped hot dog topped with sliced avocado, diced tomatoes, onions and jalapenos.
There will be specialty hot dogs based on Albuquerque, El Paso, Las Vegas, Oklahoma City, Reno, Round Rock, Sacramento and Tacoma, too.
×
Most recent Salt Lake Bees stories