Estimated read time: 3-4 minutes
FARMINGTON — For the second time in three seasons, the state of Utah's Gatorade Player of the Year for boys basketball is BYU-bound.
Farmington shooting guard Collin Chandler, who signed with the Cougars, has been named the 2021-22 Gatorade Utah Boys Basketball Player of the Year, the sports science organization announced Wednesday.
The award recognizes excellence in athletics, academics and "exemplary character demonstrated on and off the court," according to the organization. And the 6-foot-5, 180-pound Chandler certainly lived up to the billing on the court, averaging 21.7 points, 4.3 rebounds, 2.8 assists and 1.7 steals per game while leading the Phoenix to a 14-10 record and the second round of the 6A state playoffs.
A three-time first-team all-state honoree, Chandler has already been selected to compete in the All-Academic Basketball All-America Game. He plans to serve a two-year mission for The Church of Jesus Christ of Latter-day Saints prior to enrolling at BYU.
"Chandler demonstrates an all-around game and he's a legitimate three-level scorer," ESPN's Paul Biancardi said of the No. 26 prospect in the Class of 2022. "He can make shots from both inside and outside the arc, his aggressive drive game creates a lot of fouls and he's capable of finishing with both vertical bounce and body control."
In addition to his role on the court, Chandler also maintained a 3.74 GPA in the classroom, and volunteers locally with an organization that provides a basketball program for special needs children.
He's the second BYU commit to win the award in the past three years, joining former Fremont star Dallin Hall in 2019-20 (Wasatch Academy's Nolan Hickman took the honor in 2020-21 before enrolling at Gonzaga, and Olympus' Rylan Jones claimed the honor two-straight years from 2017-19 prior to playing at Utah and Utah State). But Chandler's path to BYU was different from many Cougar recruits.
He actually grew up a Utah fan, and was heavily recruited by current Utes coach Craig Smith to go to Utah State. But something stood out about BYU, and the maturity with which Chandler handled the difficult decision of telling several coaches — most notably Smith — "no" before committing to BYU is what stood out to his father Jason.
"To see him grow and develop and improve every time he goes out, to see his competitive nature show, it's great," Jason Chandler told KSL.com after his son's commitment. "But the thing I found the most impressive for him was being able to grow up and to have difficult conversations.
"He's met and had really good relationships with the coaches that have recruited him — friendships, even. To call them and tell them that he wasn't going to go with them has been very difficult for him. I know they're grown ups and they hear no a lot, but it's heartbreaking for him. But seeing that maturity has been awesome."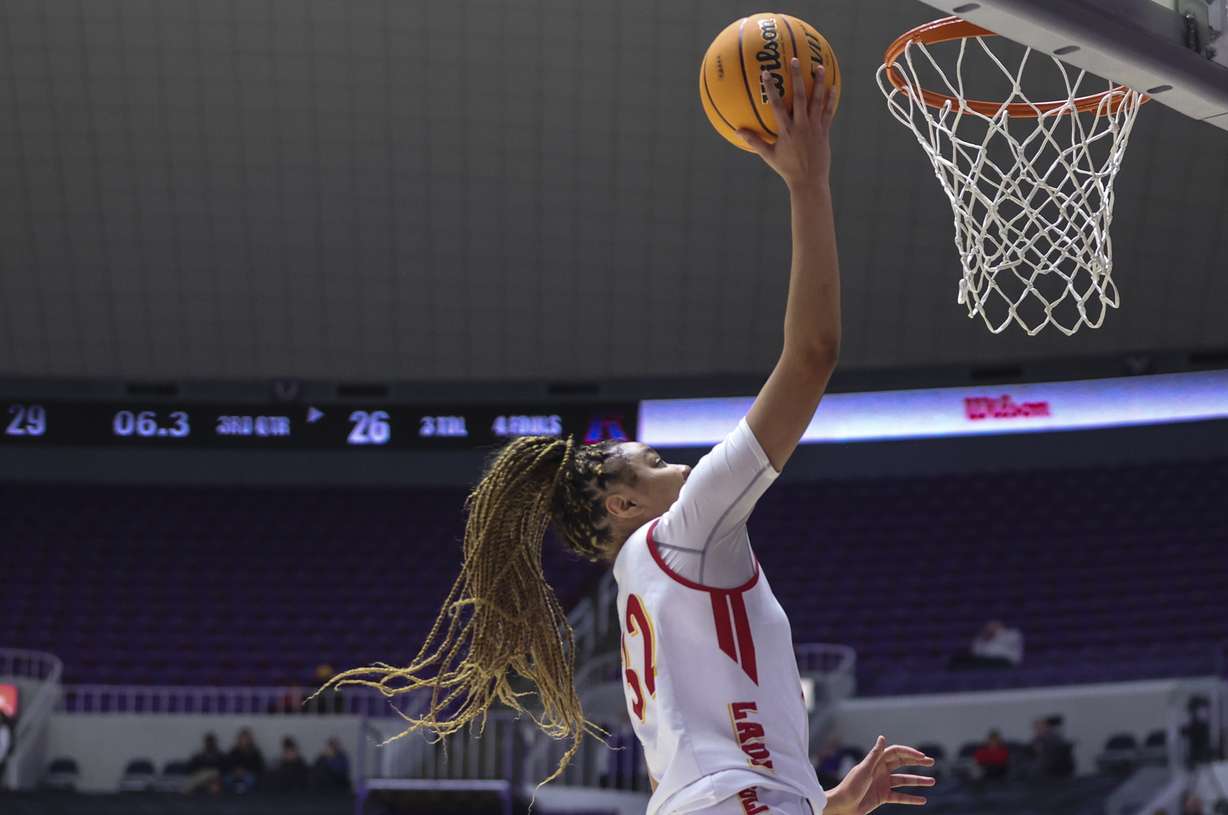 Gatorade also awarded the Utah girls basketball player of the year award to Judge Memorial star Teya Sidberry, marking back-to-back annual selections to the Bulldogs.
Sidberry distinguished herself during a standout senior season, leading the Bulldogs to a perfect 27-0 record and a Class 3A state championship. Averaging 33.7 points, 12.6 rebounds and 5.4 steals per game, Sidberry also broke the Utah High School Activities Association career scoring record, finishing with 2,534 points to top the UHSAA record book.
A four-time first-team all-state selection, Sidberry also maintains a 4.3 GPA and plans to play at the University of Utah in the fall, where she'll join 2019-20 Gatorade Utah player of the year Kennady McQueen from North Summit.
×
Photos
Related stories
Most recent High School stories