Estimated read time: 3-4 minutes
This archived news story is available only for your personal, non-commercial use. Information in the story may be outdated or superseded by additional information. Reading or replaying the story in its archived form does not constitute a republication of the story.
KHARKIV, Ukraine — Sergii Udaltsov and his family are now hundreds of miles away from their home in Kharkiv, Ukraine, after fleeing a week ago. They are among the nearly 2 million refugees who have left the country since Russian troops invaded Ukraine.
Udaltsov said their departure almost did not happen and believes his faith in God led him, his wife, his mother and three sons to safety.
He describes being in disbelief when Russian troops first fired into his city, which is only 26 miles from the Russian border.
"We woke up to the sound of loud explosions and thought maybe it was a gas pipe," Udaltsov said. "I was on the phone with my mom when the second wave of rockets came and she was saying that she was seeing the rockets coming and hitting objects."
The family hunkered down in their apartment not realizing the bombings would continue.
"We thought, 'Oh whatever we will figure it out somehow.' We covered our windows with tape and cardboard," he said.
The attacks did not stop as Russian troops advanced into the country's second-largest city.
Udaltsov serves as a bishop of his local ward of The Church of Jesus Christ Latter-day Saints. He quickly contacted neighbors to check on them and said many of them are having trouble getting out of town.
"They don't have their own vehicles, and it's hard to get on a bus. It's even harder to get on a train because of the crowd of people," he said.
As for Udaltsov and his family, their prayers were answered when they were offered a ride by a friend through his company's chartered bus.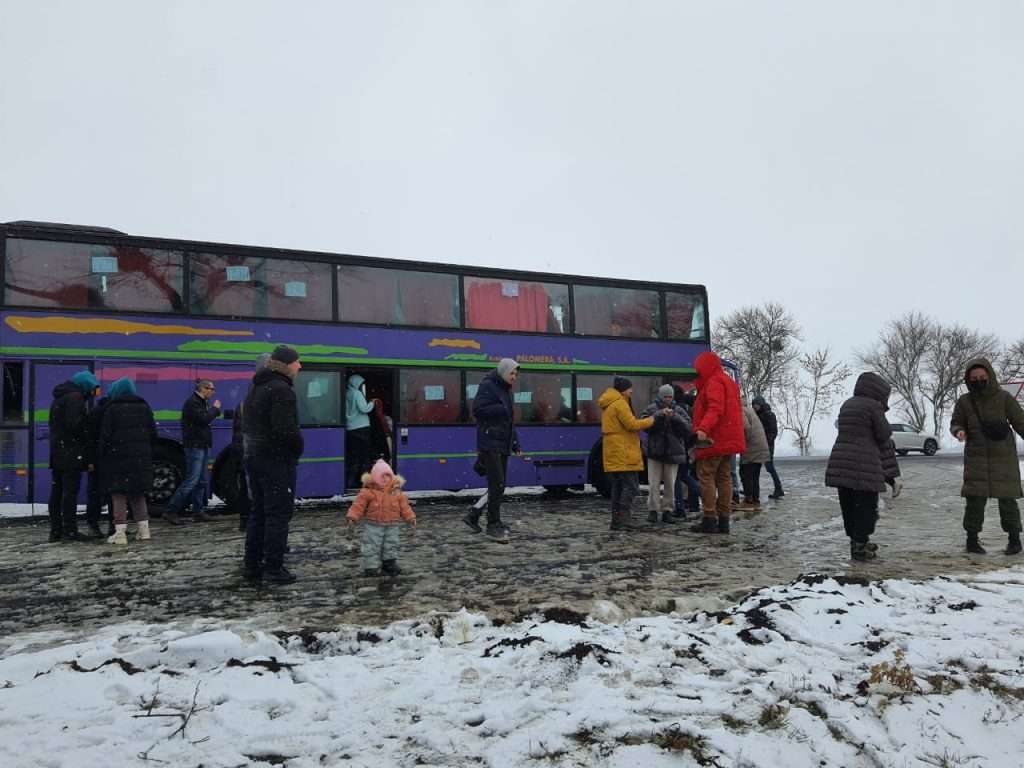 "Until the very last moment, we felt that we should stay but then we receive the strong inspiration, 'Go. You need to leave right now,'" Udaltsov recalled.
The journey wasn't a smooth one with the bus breaking down several times on their three-day trip cross-country. The group of around 70 passengers slept in a gym, a hospital and were even taken in by strangers' homes along the way.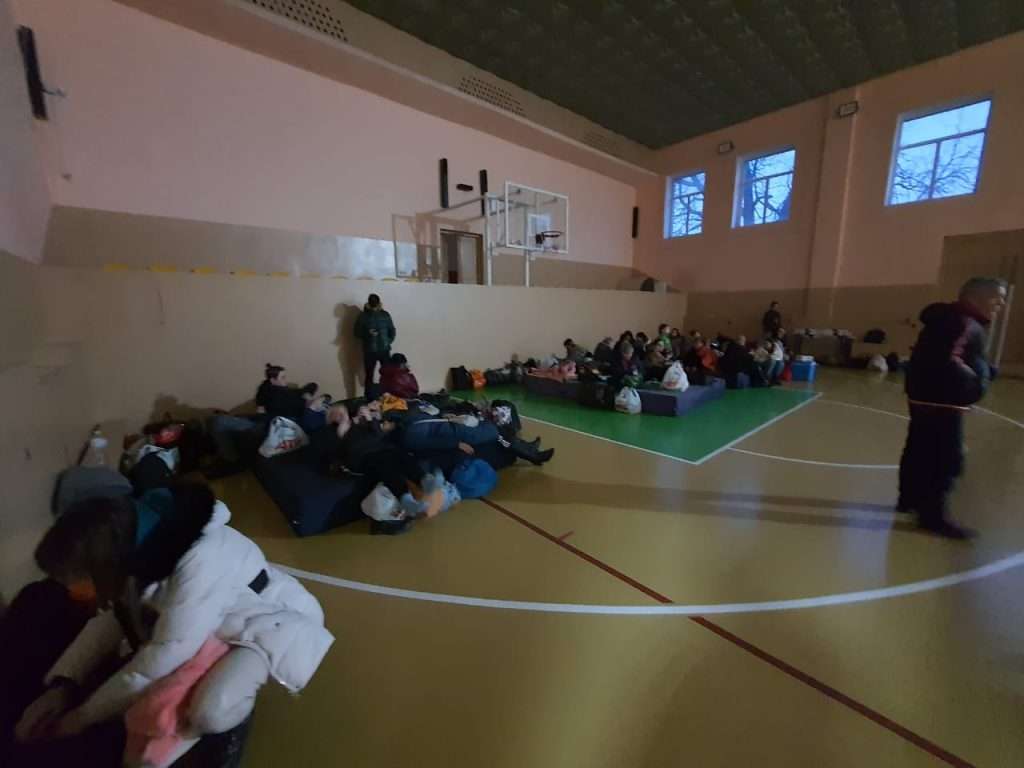 They eventually made it to the border where, right now, men ages 18 to 60 are prohibited to cross. Those with three children or more are exempt, like Udaltsov, who admits fleeing his home country during a time of war was a difficult decision.
"My feelings were very mixed and I was … I am still feeling confused," he said. "I thought, 'What am I doing here? Why am I not home?'"
The family is now hundreds of miles from home in Romania and is hoping to make their way to Germany where they can seek asylum.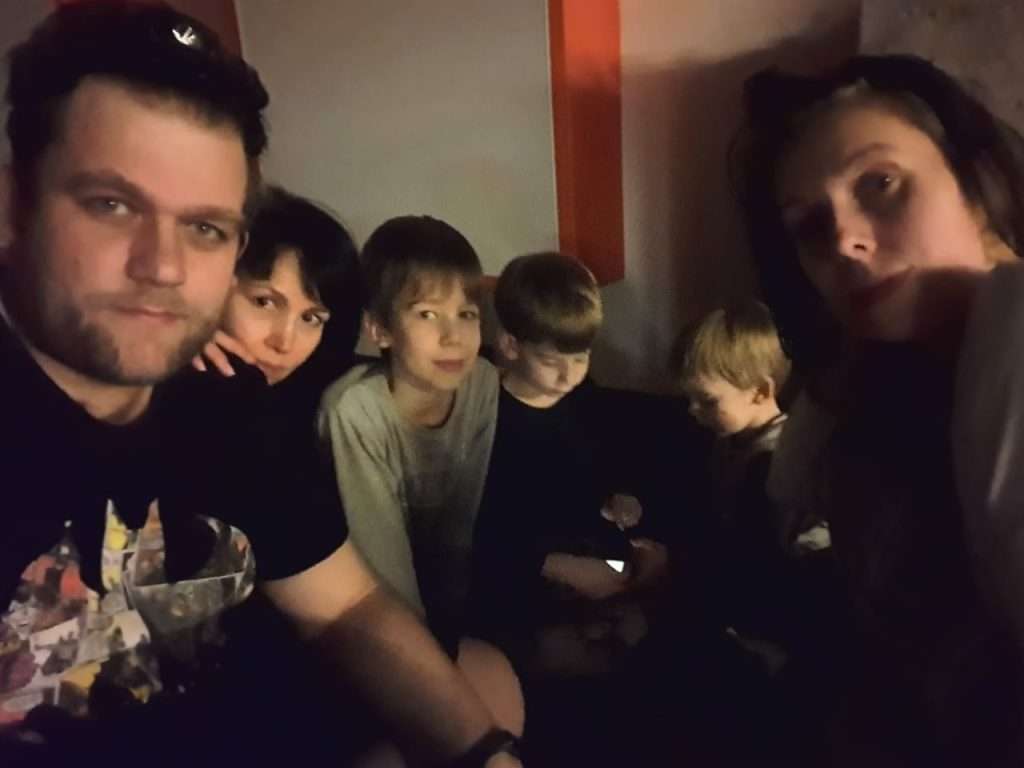 Their prayers now turn to the safety of those who stayed behind, including 30 members of their congregation.
"We have been inspiring them, trying to make them to make the decision to leave," Udaltsov said.
Udaltsov knows that is easier said than done. He is just grateful he listened to promptings to get his family out when he did, as the fate of Ukraine is still uncertain.
"I don't know what would happen next. I don't know what would be if we did not listen. I don't want to know because we did listen," he said. "Even if the war finishes tomorrow, we don't really have a place to go back."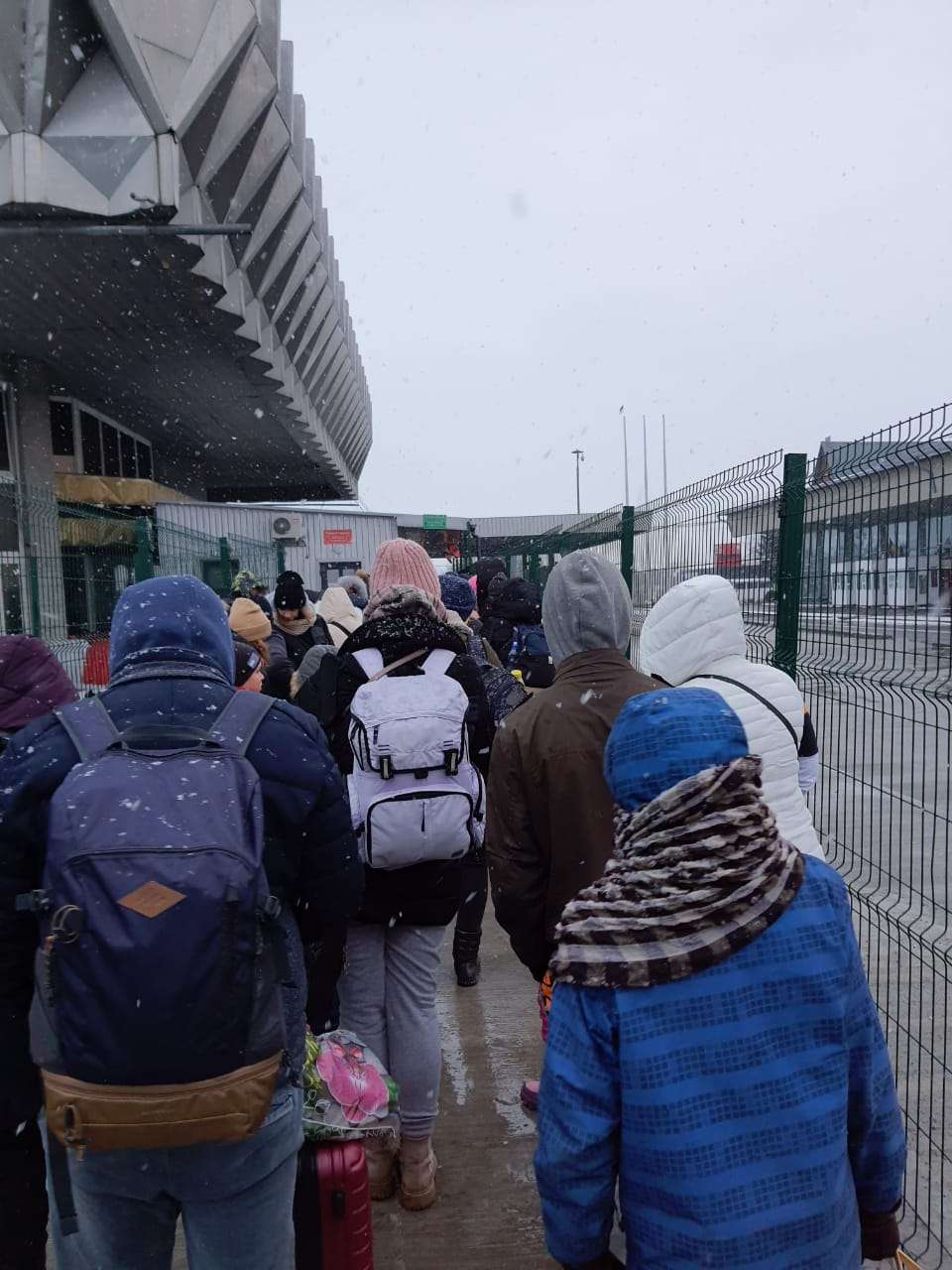 ×
Photos
Related stories
Most recent U.S. stories