Estimated read time: 4-5 minutes
This archived news story is available only for your personal, non-commercial use. Information in the story may be outdated or superseded by additional information. Reading or replaying the story in its archived form does not constitute a republication of the story.
SALT LAKE CITY — Twenty years after the flame was extinguished for the final time at the Salt Lake Winter Games, figure skating is having another moment.
Once again, Salt Lake City is at the center of it.
Spurred by the popularity of Utah native Nathan Chen — the three-time reigning world champion whose record-breaking score of 113.97 propelled him to a 5-point lead after the Olympic men's short program in Beijing — the sport has been thrust again into the spotlight of American television sets, where it is perhaps burning the brightest since the days following the judging scandal of 2002 that changed the sport's scoring system.
New winners found the top of the podium every year. From 1997 until Chen's first title in 2018, only one American won a world championship — Evan Lysacek in Los Angeles in 2009. Countries from Russia to Switzerland, France to Canada and even Spain claimed world champs.
Good for the sport worldwide, though less of a draw stateside.
But Chen's consistency and dominance over the past four years has the chance to change that.
"It gives all of us spectators and fans that person that we can latch on to," said Stephanee Grosscup, Chen's youth skating coach when he first started skating at 3 years old. "It's just like football or basketball or baseball; you have to have sports idols, the Peggy Flemings or Dorothy Hamills when I grew up.
"To be able to have a champion that people can relate to that is so young, so smart and so multi-talented, it allows people to see him as a sports idol. With an Olympic year and all the stresses of competing in a pandemic … all that stress, this is a big moment. I think everybody who watches the Olympics right now is really enjoying being able to focus on these amazing athletes."
Grosscup, who will be eagerly and anxiously cheering on Chen during Thursday night's free skate, was a choreographer for the opening and closing ceremonies at the 2002 Winter Games, and she sees several similarities on the ice between that era and the current one being ushered in by Chen.
For starters, Utah is at the center. From Chen to 15-year-old U.S. junior champion Kai Kovar of Ogden to world-renowned coaches like Jozef Sabovcik, the former Slovak figure skater who won the bronze medal in Sarajevo in 1984, some of the best skaters in the world started their careers, trained, competed and lived in the greater Salt Lake area.
And while millions of spectators watched Chen perform breathtaking quad jumps, triple axels and toe loops Monday night, Olympic-sized rinks across the Wasatch Front — from Provo to Logan — were also welcoming in hundreds of skaters.
Salt Lake rinks see between 150-170 skaters every week night, said Michelle Thompson with Salt Lake Figure Skating — the club that Chen still claims in the Team USA program. That's before the quadrennial Olympic bump, which usually occurs after each Winter Games.
The sport of figure skating has 750 members competing for schools, clubs and colleges across the country, according to U.S. Figure Skating. The 100-year-old organization rebranded the Learn to Skate USA program in 2016 and now counts more than 1,000 programs located in 49 states.
The Salt Lake chapter — and its Learn to Skate predecessor — is where Chen fell in love with the sport at 3 years old, long before he landed his first quad or triple axel. He's always been grateful for it, too, as he continues to list Salt Lake City as his hometown and Salt Lake Figure Skating as his club program.
"He's a respectful young man," Thompson told KSL-TV. "He always goes for what he wants, but he never forgets that there's a whole team behind him, too."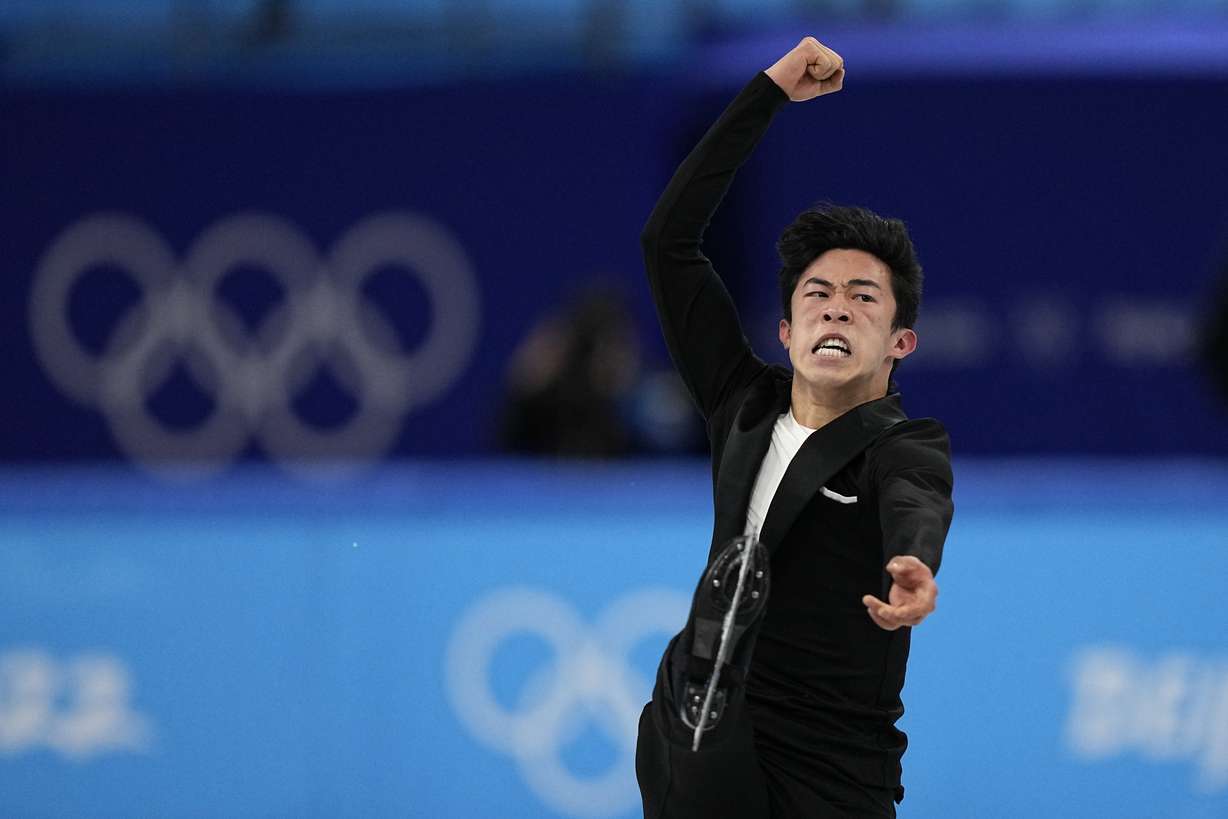 Growing the sport helps, of course, to have a figurehead as dominant as Chen. The former West High student has won three-straight world championships, six-straight U.S championships and has been ranked in the world top-10 every year since 2016.
The run of dominance by Chen in each of the past three years is almost unprecedented. After winning world titles in Milan, Saitama and Stockholm, Chen could join the rarest of air with a fourth in Montpellier, France, later this year.
That would mark the first American man to win four consecutive world titles since Scott Hamilton in 1984.
And then there's the little thing called the Olympics, where Chen will go for individual glory on Wednesday night (local time). He'll be the favorite to add to his team silver with the United States' first gold medal in figure skating of the Beijing Olympics.
And perhaps, in the coming months, he'll add even more recognition to his sport — but few more than what he's doing back home.
"I think it will revitalize our sport," Grosscup said. "And what better place than right here, where we've got these world-class facilities, some of the best in the world, and a Learn To Skate program like the one Nathan Chen took when he was 3 years old."
×
Related stories
Most recent Olympics stories