Estimated read time: 2-3 minutes
This archived news story is available only for your personal, non-commercial use. Information in the story may be outdated or superseded by additional information. Reading or replaying the story in its archived form does not constitute a republication of the story.
CROYDON, Morgan County — A Utah family was supposed to be starting a new business, but Monday those plans went up in smoke after their workshop caught fire in Morgan County.
Firefighters say the fire was bad enough that, by the time they got there, all they could do was focus on protecting neighboring homes. So, what was once a large warehouse and workshop in Croydon is now a pile of rubble.
"My husband had collected lots of equipment," Chantelle de los Santos said.
She said she and her husband were using thousands of dollars in gear and heavy tools to start a well-drilling business.
"He's devastated from all the loss," she said. "And we're just going to have to, I dunno, I haven't been able to talk too much to him about it yet."
As they moved closer to an opening date, the couple had started to look at business insurance, but de los Santos said they didn't have any just yet.
"Everybody's safe. The house is safe. It's just the shop that's a loss, and I'm grateful for all the firefighters, for all their response," she said.
Chantelle de los Santos said she's grateful for their next-door neighbor who spotted the flames and smoke and knocked on their door.
"Ran in and grabbed the kids and got them and brought them over to the neighbors and called 911," she said.
Firefighters from Morgan County, Mountain Green and South Weber responded, but said it would have proven far too dangerous to try to go inside to put it out.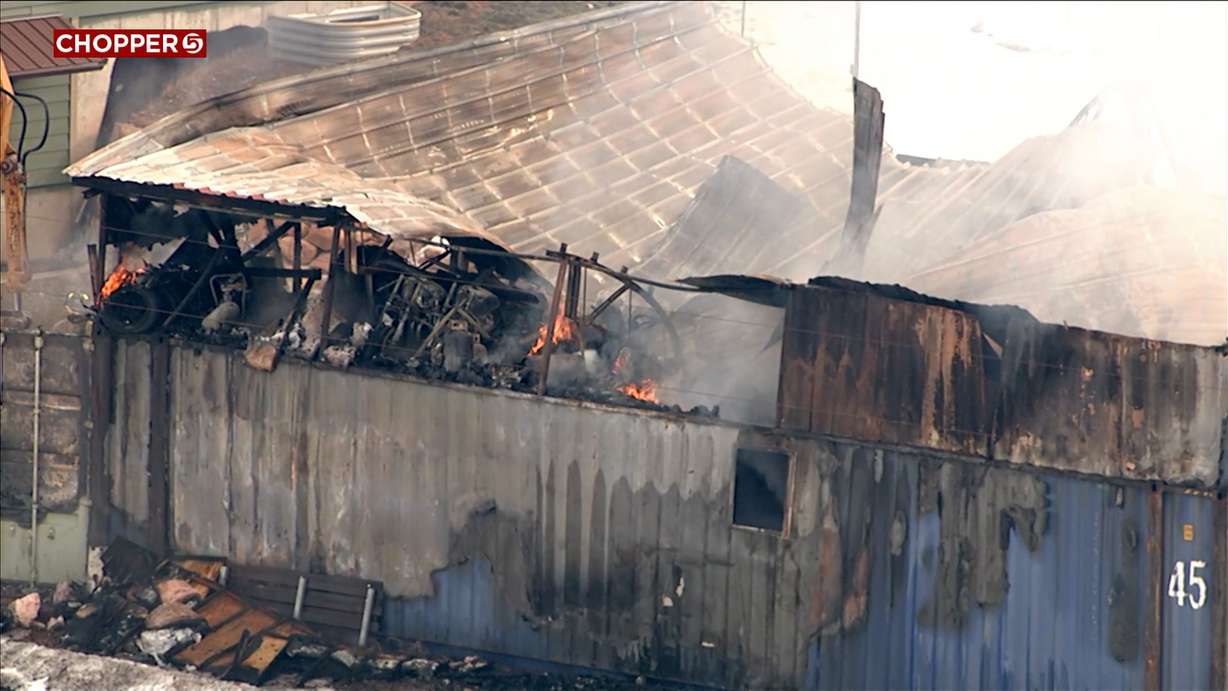 The de los Santos home and their neighbor's home got by without any damage, but the future of their business — Freddy Drilling — is uncertain.
"My husband's an amazing hard worker, and he's worked really, really hard to keep our family going, and it's going to break him," de los Santos said.
She said her husband had put some wood blocks into his barbecue Monday morning. They suspect that caused the fire, but firefighters are still looking into it.
Anyone who would like to donate to this family can do so through their Venmo: @Chantelle-delosSantos.*
---
*Disclaimer: KSL.com has not verified the accuracy of the information provided with respect to the account nor does KSL.com assure that the monies deposited will be applied for the benefit of the persons named as beneficiaries. If you are considering a deposit or donation you should consult your own advisers and otherwise proceed at your own risk.
×
Photos
Most recent Utah stories