Estimated read time: 5-6 minutes
This archived news story is available only for your personal, non-commercial use. Information in the story may be outdated or superseded by additional information. Reading or replaying the story in its archived form does not constitute a republication of the story.
This story is sponsored by Homie.
Given that it's currently a seller's market, you might think that listing your home is as easy as posting it online and waiting for the fish to bite. Unfortunately, it's not that simple.
Selling a home is likely among the biggest financial transactions of your life, so you don't want to rush things and risk leaving oodles of cash on the table. (Or worse — not selling it at all.)
If you're hoping to sell your home for as much as you can and as quickly as possible, here are a few common mistakes to avoid.
Forgetting to factor in selling costs
Whatever your asking price, don't forget that you'll be walking away with less than you think. Selling a home can be a pricey process after you add up all the fees! Among other things, you'll have to account for closing costs, inspections, staging and moving expenses. (According to HomeAdvisor, moving costs are typically between $852 to $2,282 if you're working with a professional moving company.)
Then there are agent commissions. As the seller, you're responsible not only for your own agent's fees, but you'll also pay for the buyer's agent's fees, too. This typically works out to be about 6% of the selling price.
Not having a clear understanding of your financial situation
Selling a home is a major financial transaction so it's not something to take lightly. Since you'll be needing somewhere else to live, you'll want to have a good idea of your financial situation before you jump ship.
Determining how much money you owe on your current mortgage and comparing it to how much your home is worth is vital. You certainly don't want to sell a home that's worth less than you owe on it.
Asking for too much (or too little)
When you're selling your home, you want to pocket as much money as possible, but you've got to find the sweet spot when deciding on pricing. Too low, you'll get short-changed. Too high, you'll turn away prospective buyers. And don't rely on Google to tell you how much your home is worth — talk to a professional listing agent to get an accurate idea of your home's value.
Not working with a real estate agent
You might be tempted to tackle the selling process on your own to save a few bucks. But ask yourself this: Would you rather save a few thousand dollars on agent fees or would you rather earn about $20,000 more on your home?
According to the latest data, working with a real estate agent is more than worth it. The National Association of Realtors found that on average homes sold by owners went for nearly $218,000 while homes sold by an agent went for more than $242,000.
Leaving things messy or cluttered
Appearances aren't everything — except when it comes to selling your home. Then they matter a lot. You want potential buyers to be able to see themselves living in your home, so clean up any messes and clutter that might detract from that visual. Create a clean, inviting atmosphere that will make people feel like they're home sweet home already.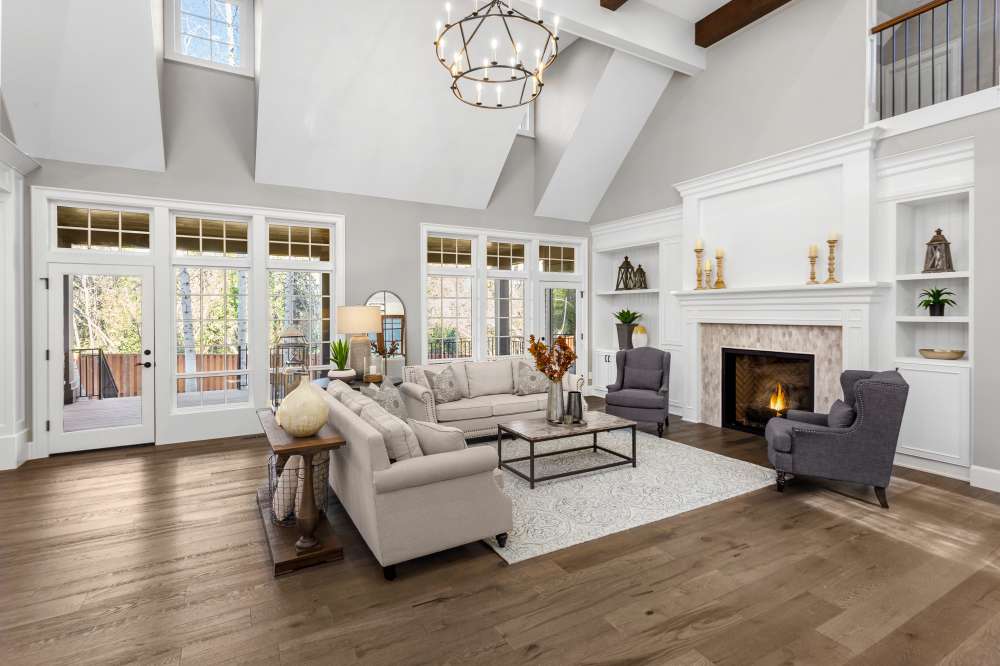 Neglecting to stage your home
Simply having a clean home is only half of the equation when you're trying to attract potential buyers. Take things one step further by strategically setting up beautiful furniture and lighting to make the setting as attractive as possible. This is known as staging.
In an article for Investopedia, Marjorie A. Cohen writes that staging a home can increase a home's selling price and the likelihood of it selling faster. The NAR reported that in a survey of 4,200 staged homes, 85% sold for 6%-25% more than homes that weren't staged.
Be aware that staging comes with a price, especially if you end up renting furniture or decorations from a staging company. But the payoff may be worth it! Your real estate agent can help you determine exactly how much staging you'll need.
Trying to hide problems
If there's something broken or faulty, don't try to sweep it under the rug. A smart buyer is probably going to order a home inspection before committing to buying your house, so if they discover undisclosed issues, it could be a deal-breaker.
You might want to have your house inspected before you list it or lower your asking price if you're aware of major problems. But don't lower your price without talking to your agent first!
Using poor photos
Considering most people's first impression of your home will be online, you want to make sure you've got high-quality photos to show it off. And in this case, your iPhone probably won't cut it. In a 2013 study, Redfin found that professionally photographed homes priced in the $400,000 range sold three weeks faster and for $10,000 more than those with amateur photos. Some real estate agents include professional photography as part of their fees.
Want to save money on real estate agent fees? Sell with Homie! While traditional agents charge 3% to sell your home, you pay a flat $3,500 fee with Homie. You get all the benefits of working with a professional agent plus extra cash in your pocket! To get a free home value report, talk to a Homie agent today.
×