Estimated read time: 4-5 minutes
The COVID-19 pandemic continues to have an effect on the careers and livelihoods of many Americans across the country who are experiencing reduced hours, furloughs, and layoffs.
While many industries have felt the impact of the pandemic, one specific industry is growing in demand with nearly 200,000 job openings projected each year, according to the U.S. Bureau of Labor Statistics. Nursing is an ever-growing sector not only as demand increases due to pandemic effects but also as a result of many nurses reaching retirement age.
As millions of employees experience the impacts of the pandemic on their jobs, many are taking this opportunity to discover new careers and pursue dream jobs. But changing careers doesn't mean deserting the previous work you've already done.
Accelerated degree programs are one such option for career changers to apply their earned college credits toward a nursing degree, cutting down the time it takes to get into a job. General education requirements are typically included in the program so you don't have prerequisites to fulfill. This means you spend your class time concentrating on developing the skills needed to be successful in your career.
As a high-demand field, nursing offers a breadth of jobs that range from clinical settings and direct patient care to research and education. With an industry-wide nursing shortage, it's more important than ever to start preparing the next generation of caregivers. According to the Bureau of Labor Statistics, the nursing employment rate is expected to grow 9% over the next decade.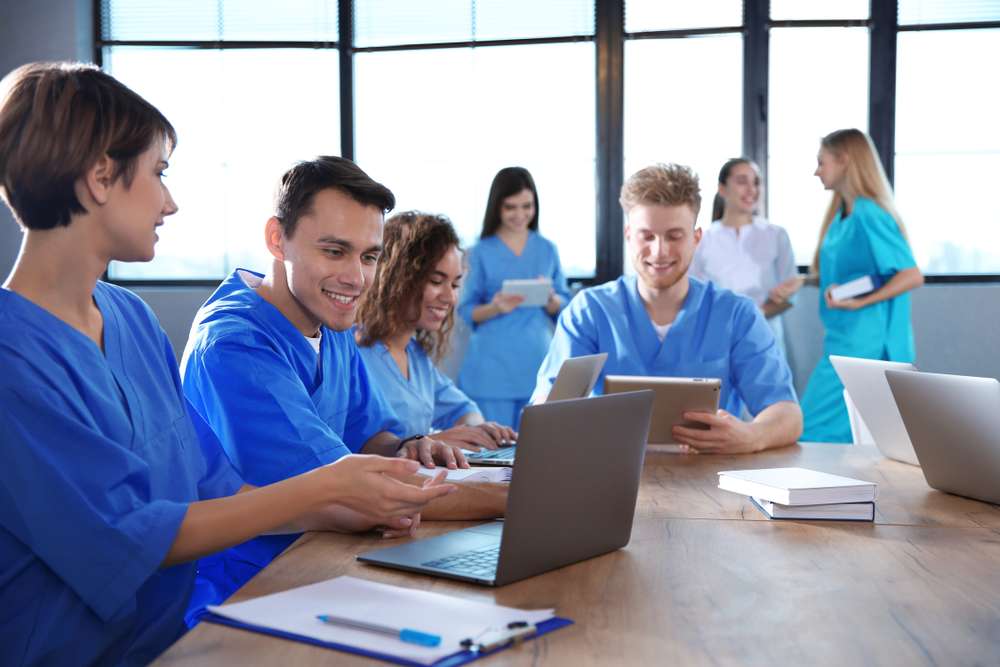 While the salary of a nurse varies by specialty, region, education level, and experience, the median salary is $75,330 per year — that's about $35 per hour. This list of the top 15 highest-paying nursing careers can help find your perfect balance of autonomy, passion for patient care, and salary potential.
For individuals looking to make a career change and who are considering nursing as a profession, Ameritech College of Healthcare offers two programs specifically designed to get you into your nursing career quickly.
An Accelerated Bachelor of Science in Nursing (aBSN) program is one of the fastest pathways to becoming a registered nurse (RN). You can apply for the program with any non-nursing bachelor's degree. The program requires 120 credit hours, which includes 60 credits from your previous bachelor's degree that can be applied towards a BSN—enabling you to complete your degree in as little as 20 months, with no previous nursing experience required. That means you'll be prepared for the NCLEX examination and ready to start your career months ahead of students taking the traditional BSN route.
Ameritech's Direct Entry Masters of Science in Nursing (DE-MSN) program is a fast way for career-changers who have a bachelor's degree in a non-nursing field to earn their Masters in Nursing in as little as 32 months. The program has a unique emphasis on population health and case management, allowing you to gain additional nursing skills and pave the way to many career opportunities including leadership and management roles.
Nurses are among the most courageous and resilient members of the healthcare community through their persistence and commitment to patient care. If your dream career includes being a guardian and advocate of patient welfare, consider a career change to the dynamic field of nursing.
Now's the time to pursue a fulfilling and rewarding career that not only makes a difference in people's lives but can offer you opportunities to grow and learn throughout the rest of your career.
Discover if Ameritech's Accelerated Bachelor of Science in Nursing or Direct Entry Masters of Science in Nursing is the right fit for you. Classes start Jan. 10, 2022.
×