Estimated read time: 2-3 minutes
SALT LAKE CITY — A 2-year-old cancer survivor and her parents just donated hundreds of pairs of socks to Primary Children's Hospital.
The family joined forces with a foundation called Resilience Gives a few years after their baby girl was diagnosed at only 4 months old.
"No parent ever expects to have, especially their brand-new baby, diagnosed with something so extreme," said Abby Wuthrich, Edel's mother.
During an eye exam in 2019, the young girl's pediatrician noticed that there was white reflected on baby Edel's eye in a picture of her. That reflection signified a serious problem.
Further tests revealed their baby girl had a rare, fast-growing cancer called retinoblastoma.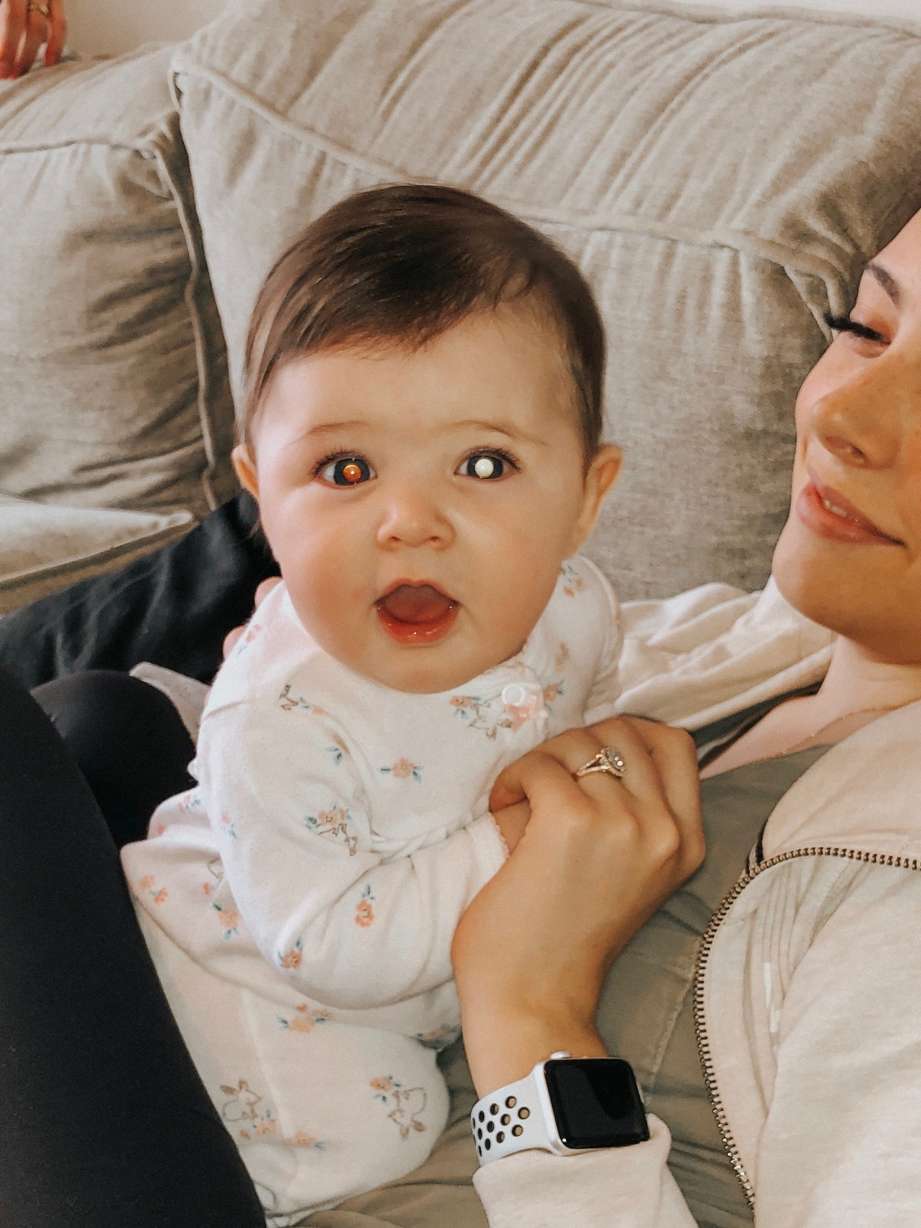 The following weeks and months were heart-wrenching for the first-time parents.
"The days following the diagnosis, we were scrambling — what do we do now?" said Wuthrich.
They quickly found out that Edel couldn't receive treatment in Utah. They were then referred to a hospital in New York — a referral they now say was meant to be.
That hospital had a technology that allowed them to insert a catheter through Edel's heart and up to her eye, where they could then administer the chemotherapy. The small family traveled to New York every few weeks at first. They now have checkups every 16 weeks.
In 2020, the founder of Resilience Gives reached out to the family to see if they would like to be part of a national movement to provide nonslip socks to children's hospitals across the country. They were thrilled to have the opportunity and to watch their now cancer-free daughter get involved.
"Just knowing that we were able to be part of something so, so great for these kids," explained Wuthrich. "I think it made Edel smile, too."
On Nov. 22, Edel and her family delivered 400 pairs of socks to Primary Children's Hospital.
"It's just really awesome as a parent to kind of have a front-row seat to seeing this growth and development in her," gushed Spencer Wuthrich, Edel's father.
While this road has not been easy, the parents say they are stronger as a family now than they ever knew possible.
"It truly has shown us what matters most in life," said Abby Wuthrich. "That has been really beautiful."
To date, Resilience Gives has donated 12,000 pairs of nonslip socks and over $145,000 toward pediatric cancer research initiatives. For more information, visit the foundation's website.
×
Related Stories