Estimated read time: 4-5 minutes
This archived news story is available only for your personal, non-commercial use. Information in the story may be outdated or superseded by additional information. Reading or replaying the story in its archived form does not constitute a republication of the story.
SALT LAKE CITY — With the college basketball season back in full swing, the University of Utah has its fair share of eyes and spectators on the newly revamped men's program and the beginning of the Craig Smith era.
But Lynne Roberts and the Utah women's basketball program have plenty of reasons to attract in its own attention as they look to bounce back and compete in one of the best women's basketball conference's in the country following a difficult 2020 COVID season.
"Our program was not unique," Roberts said. "Last year was hard. It was hard for everybody in every endeavor, and it certainly was for us as a college basketball program. It was hard for all the other teams, too, but for us, the variables added up with some injuries, the timing of things, we got shut down a couple times and it was hard.
"We never could really get the plane off the ground," Roberts added. "We're also playing in the best conference in the country for women's basketball and I think that every weekend but one last season we were playing somebody in the top 10. So when you are trying to gain some momentum it's really hard, but no excuses."
Utah struggled to string together wins and ended up at the bottom of the conference with a 5-16 record, which forced Roberts and her staff to take a hard look in the mirror in order to analyze what went wrong — to see if they could put together a more effective formula.
"After the season, I took a really honest and hard look in depth at our program — What's working? What's not? What are we good at? What do we have to get better at? — and we've turned the page focusing on those things," Roberts said.
"I did some really deep dives statistically, analytically, and just in everything we do. We've also identified what we needed from a roster standpoint, what we were missing, and my staff worked incredibly hard to bring in some incredible kids. So we've turned the page in such a dramatic way."
The program welcomed freshmen Ines Vieira, Gianna Kneepkens, and Jenna Johnson, and several transfers in Maka Jackson, Dasia Young and Isabel Palmer. Roberts said she believes the new players, collectively, fulfill many of the team's previous weaknesses and allow the team to contribute immediately.
"I love them all for different reasons," Roberts said. "In terms of what they can bring, they're all very different, which is awesome. I mean, you are talking about six players that have come in and are ready to play now. I mean, that's huge."
While the team will no doubt benefit from all the new additions, it's safe to say the Utes will look to sophomore Bryanna Maxwell as their primary source of offensive production. Maxwell averaged a team-high 12.8 points per game on 36% shooting from the floor last season, in addition to her 33% shooting from 3-point range and 92.4% from the free-throw line, which led the Pac-12.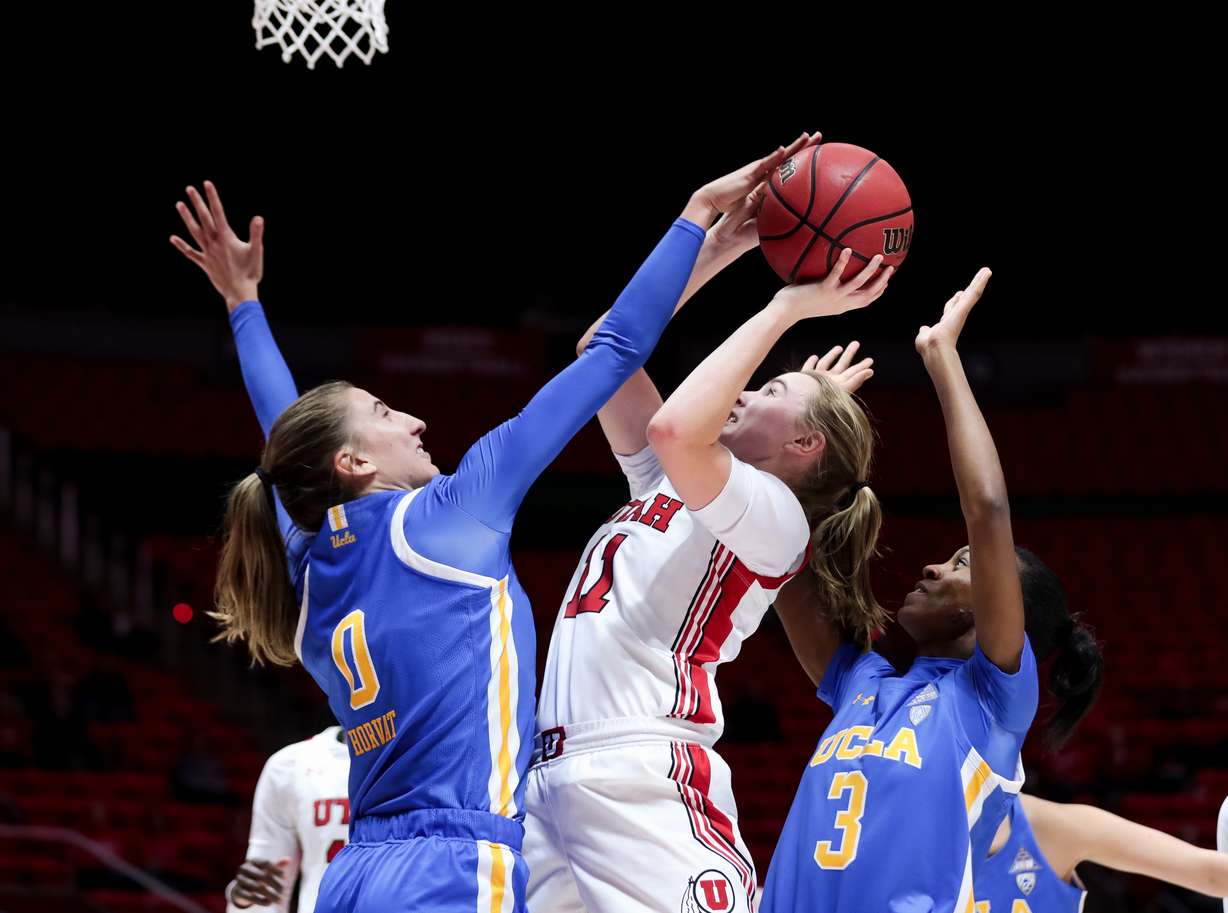 As expected, and due to the team's added depth, Maxwell has been hot out of the gates and has averaged 22.5 points per game through the first two contests. With her contributions and the performances from the rest of the team, Utah is already 2-0 on the season.
"She is a talent and she will play in the WNBA," Robert said. "She's one of the best shooters in the country, and the best shooter in the Pac-12 for sure. Last year, she had a harder year because she had to create her own shot a lot — we just didn't have the depth. This year, she is going to be able to do what she can really do. She's got kind of Klay Thompson release where she's shooting it as she's catching it, and that's just deadly. I think this is going to be her most efficient and effective year."
When it comes down to it, though, it's all about winning games, and Roberts is well aware of that fact. No matter how confident the team is at the beginning of the season or what kind of talent was brought in, winning is the name of the game. And Roberts believes her current team can not only make some noise in the Pac-12 but has the potential to make the NCAA Tournament.
But to do that, Roberts said everyone in the program needs to stay focused on and trust in the "process over results".
"This team has some mojo to it," she said. "There's just a feeling, and we have it but now we've got to earn it. Our goal is to make the NCAA Tournament; and do I think we have that caliber of a team? Absolutely.
"The over-arching philosophy that we've been preaching is the process over results. So focusing on the things we know we do well, focusing on the things we have to get better at, and just chopping away at those two things, and that's the process. So that's the message that they are hearing every day."
Even though last season was one to forget, Roberts has fully invested herself this offseason and is confident the program has improved. Now, with a full season ahead of her and a gauntlet of Pac-12 women's basketball to navigate, she hopes her team will be the one turning heads and making noise on the hill.
×
Most recent Utah Utes stories