Estimated read time: 4-5 minutes
This archived news story is available only for your personal, non-commercial use. Information in the story may be outdated or superseded by additional information. Reading or replaying the story in its archived form does not constitute a republication of the story.
NORTH SALT LAKE — Brittany Tichenor broke into tears Monday as she described the last moments she had with her 10-year-old daughter, Isabella "Izzy" Faith Tichenor.
"Right before she passed, we were just talking about doing her book report," she said, adding that she stepped aside for a few minutes before two of her other children came running to her after finding Izzy dead.
The family says Izzy, who was Black and had autism, was the subject of bullying at Foxboro Elementary before she took her own life Saturday. A vigil was held Tuesday night in North Salt Lake.
Her death stunned her family, who are calling for change as a result of her death.
"What happened to her, she did not deserve that," said Jasmine Rhodes, Izzy's aunt. "She deserved so much more. She deserved opportunities as any other kid deserves opportunities. She deserved to watch her siblings grow up. ... She just deserved so much more than what she got."
Pauletta Harris, Izzy's grandmother, described her grandchild as a "happy little girl" who would dance in church. She said Izzy was full "hope and dreams," and based on Harris' interactions, it didn't appear that she was bothered by her differences.
"Being a 10-year-old, I don't know if Izzy understood self-love. I just know from what I witnessed from her, being around her, she was proud of being Isabella," Harris said. "She was happy with Isabella."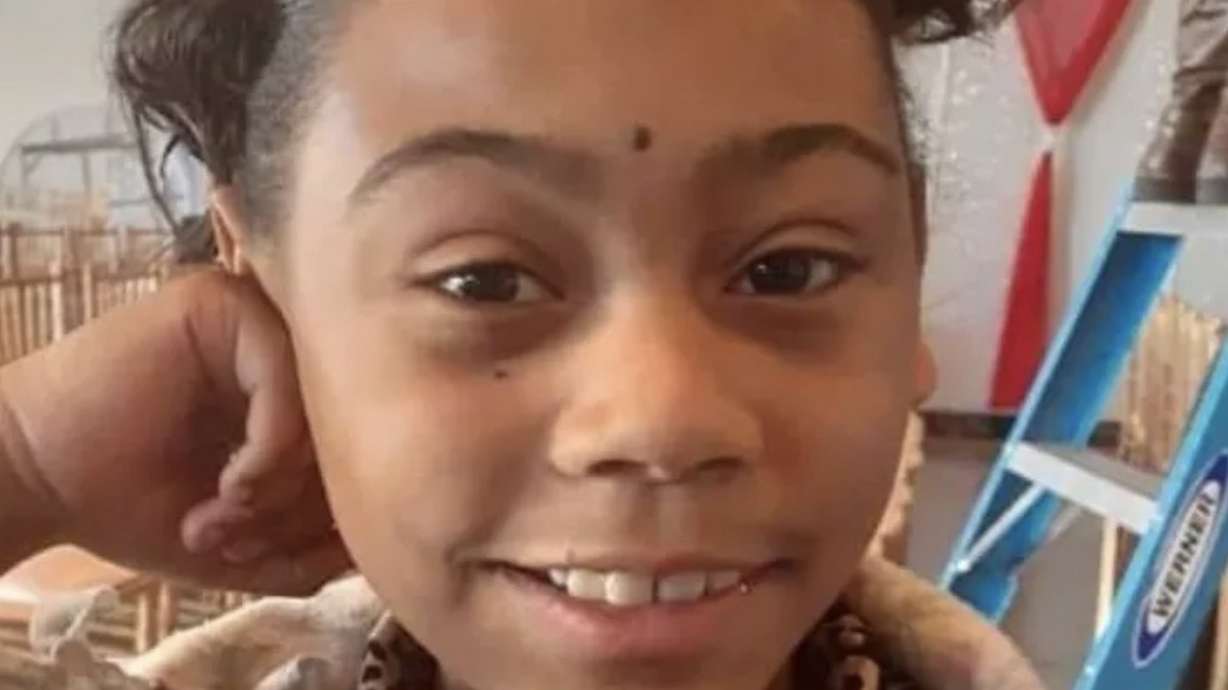 But Tichenor said that some moments in school this year seemed to weigh on her daughter. She said Izzy said she didn't think her teacher liked her because the teacher wouldn't interact with her in the same way that there were interactions with other children.
She also said that Izzy brought air freshener one day after the teacher told the class they stunk, something Tichenor said led to additional teasing by classmates. Tichenor said her daughter was "frequently bullied and belittled" by classmates; she said she brought up the incidents with school administrators but doesn't believe that anything was done about it.
The Davis County School District was the subject of a recent Department of Justice report that found "serious and widespread racial harassment of Black and Asian-American students" after it began an investigation into claims in 2019. Tichenor added that another one of her children was called the N-word at school this year.
"I'm not going to have another suicide with a child again, she was only 10 years old. She was only 10," Tichenor said, pushing away tears.
In a statement, Davis County School District officials said that they were aware of an incident involving another student and the "teacher and administration responded quickly and appropriately." They are still investigating all allegations.
"We, like everyone, are devastated by the death of this child. Our hearts go out to the family. Foxboro Elementary has worked extensively with the family and will continue to provide help to them and others impacted by this tragedy," the statement read in full. "We take all incidents and reports of bullying seriously. At this point, the incident we are aware of involved another student. The teacher and administration responded quickly and appropriately. As with all allegations of bullying, our investigation will continue."
Suicide Prevention Resources
If you or someone you know is struggling with thoughts of suicide, call the suicide prevention hotline at 1-800-273-TALK. The Utah Department of Health offers suicide prevention help at utahsuicideprevention.org/suicide-prevention-basics. The National Suicide Prevention Hotline is 1-800-273-8255. Help is also available through the SafeUT app.
Crisis Hotlines
Salt Lake County/UNI Crisis Line: 801-587-3000
National Suicide Prevention Crisis Text Line: Text "HOME" to 741-741
Trevor Project Hotline for LGBTQ teens: 1-866-488-7386
University Of Utah Crisis Interventional Crisis Line: 801-587-300
Online Resources
A GoFundMe page* set up to help the family was launched over the weekend. More than $30,000 had been raised as of Tuesday morning. Utah Jazz guard Joe Ingles, who has a son with autism, tweeted Monday that Izzy's death was "heartbreaking."
During the vigil, which took place Tuesday evening at Foxboro Hollow Park in North Salt Lake, Black Lives Matter Utah activists called for change.
"Racism and to be an antiracist isn't taught in schools," said Black Lives Matter board member Mario Mathis. "How do we stop this? We need to do some training at home… We must do better for our Black and brown and neurodiverse and disabled children. Enough is enough."
Added Black Lives Matter Utah operating chairperson Rae Duckworth, "We need to talk to our children about being Black."
People at the vigil shared memories of Izzy, but also lamented that the circumstances that led to her death could have been prevented.
"Nobody deserves to feel that way, nobody deserves to feel worthless or like they don't belong," said Zayley, a girl who was a friend of Izzy.
Sapphire Robinson, a licensed child and family therapist who spoke during the vigil, said the state of Utah is to blame for Izzy's death.
"Her death is on Utah's hands — on the people, on the school districts," Robinson said.
While Izzy's family continues to search for answers, Harris called for an end to bullying.
"We are going to be Isabella's voice," she said. "We are going to ring as loud as we can because we will stop this bullying."
*KSL.com does not assure that the money deposited to the account will be applied for the benefit of the persons named as beneficiaries. If you are considering a deposit to the account, you should consult your own advisers and otherwise proceed at your own risk.
Contributing: Mark Wetzel, Jacob Klopfenstein, Jay Hancock, Debbie Worthen
×
Most recent Education stories