Estimated read time: 11-12 minutes
This archived news story is available only for your personal, non-commercial use. Information in the story may be outdated or superseded by additional information. Reading or replaying the story in its archived form does not constitute a republication of the story.
SALT LAKE CITY — As of today, seven men in Utah have been sentenced by the courts to die for their crimes.
They've all spent decades in prison as their cases have wound their way through numerous appeals. When added together, the cumulative time they've spent on death row totals over 200 years.
While momentum is building behind an effort to repeal and replace Utah's death penalty in the Utah Legislature's 2022 general session set for January, that bill as currently drafted would not affect the inmates currently awaiting execution.
The legislation, if approved, would not be retroactive. It would only prohibit the state from seeking the death penalty for aggravated murder committed after May 4, 2022 — unless the state files a notice of intent to seek the death penalty before that date. It would not affect cases that have already been sentenced in court.
Below are details for each remaining Utah inmate on death row, according to the Utah State Prison. Each one is at a different stage of his legal challenge. Each will ultimately spend a varying amount of time on death row based on their legal proceedings, whether they carry out the full extent of their appeals, or whether they decide to drop litigation at any point, according to the prison.
Some of these inmates have opted to be executed by firing squad. Those sentenced to die prior to 2004 had the option to choose that method. The Utah Legislature in 2004 eliminated the firing squad as a method of execution, but that changed in 2015 when the state lawmakers again rewrote the law to allow the firing squad if lethal injection drugs are not an available option.
Utah's current death row inmates are:
1. Michael Anthony Archuleta, 59
Time on death row: 31 years.
Death sentencing date: Dec. 21, 1989.
Method selected at sentencing: lethal Injection (assigned after he did not choose one).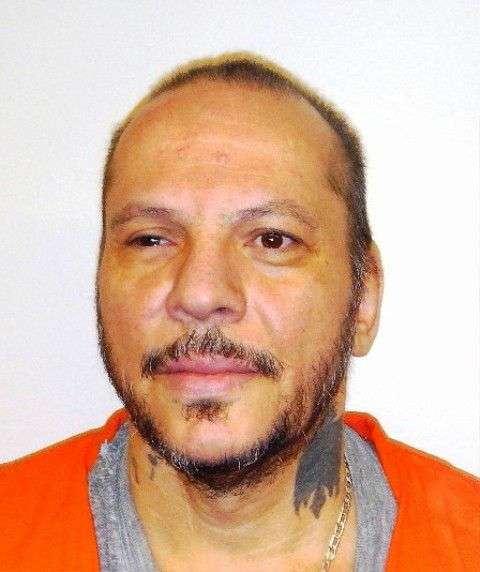 Archuleta was convicted of aggravated murder for torturing, raping and murdering Gordon Ray Church, a 28-year-old Southern Utah University theater student who was gay, on Nov. 22, 1988.
On the day of the murder, Archuleta and his accomplice, Lance Conway Wood, met the victim at a convenience store. "After a sexual encounter, he and Wood broke the man's arm, cut his throat, bound him with tire chains and a bungee cord and drove through Cedar City. They later tortured him using jumper cables and a tire iron, then left him on a hillside covered with branches and dirt," according to the Utah State Prison.
Archuleta's accomplice, Wood was also convicted in a separate trial for the torture and slaying. While Wood was sentenced to life in prison, Archuleta was sentenced to die, deemed the "dominating partner" in the crimes.
In 2011, the Utah Supreme Court denied a request for either a new trial or a new sentencing hearing. Having already appealed his case through the state courts, Archuleta was set to die by firing squad in the spring of 2012 before he received a reprieve as he began a federal appeals process. Later that year, Archuleta filed a petition in federal court to overturn his conviction, when his attorneys challenged Utah's death penalty law as constitutionally flawed and argued he had deficient counsel during his trial and post-conviction appeals in state court.
Since then, Archuleta's attorneys have also claimed he is intellectually disabled. Because those claims had not been previously presented at the state level, the federal court sent the case back to the Utah Supreme Court.
In 2020, the Utah Supreme Court rejected his appeal, denying his claims that he couldn't be executed because he had an intellectual disability.
2. Douglas Stewart Carter, 66
Time on death row: 35 years.
Death sentencing date: Dec. 27, 1985.
Method selected at sentencing: lethal Injection (assigned after he did not choose one).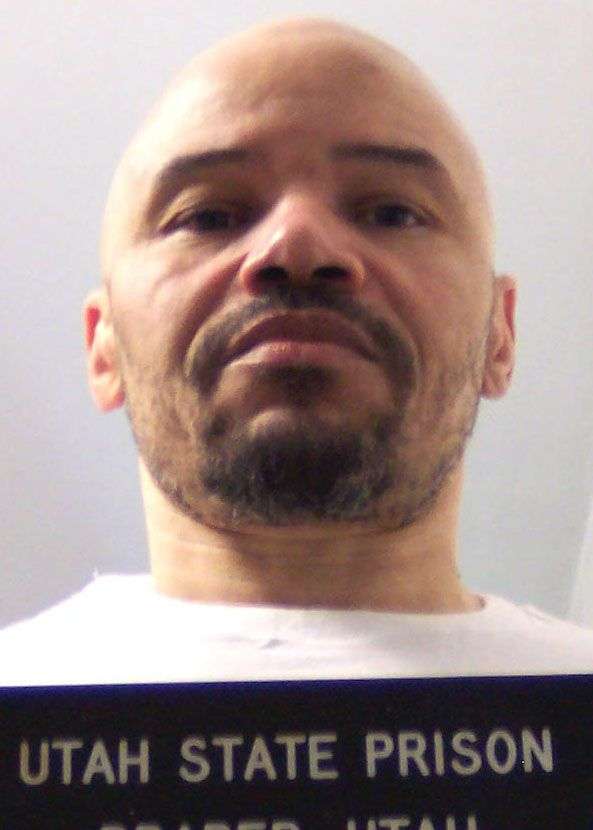 Carter was convicted of aggravated murder for stabbing and shooting an elderly Provo grandmother, 57-year-old Eva Olesen (the aunt of a former Provo police chief) on Feb. 27, 1985, during a robbery of her home.
"He stabbed the woman 10 times — eight in the back, one in the abdomen, and one in the neck. He then shot her in the back of the head at point-blank range through a pillow. The woman's hands were tied behind her back with a telephone cord," according to the Utah State Prison.
Carter's first death sentence was overturned in 1989. The Utah Supreme Court ruled the jury was improperly instructed. He was later resentenced on Jan. 27, 1992, after a jury upheld the death penalty.
However, Utah Supreme court in 2019 ordered a new hearing for Carter, pointing to "damning revelations" from star witnesses in his case who later said police had threatened them, given them gifts and told them to lie about the financial help.
The case is ongoing, with oral arguments scheduled for Oct. 25, according to court documents.
3. Taberon Dave Honie, 45
Time on death row: 22 years.
Death sentencing date: May 20, 1999.
Method selected at sentencing: not specified.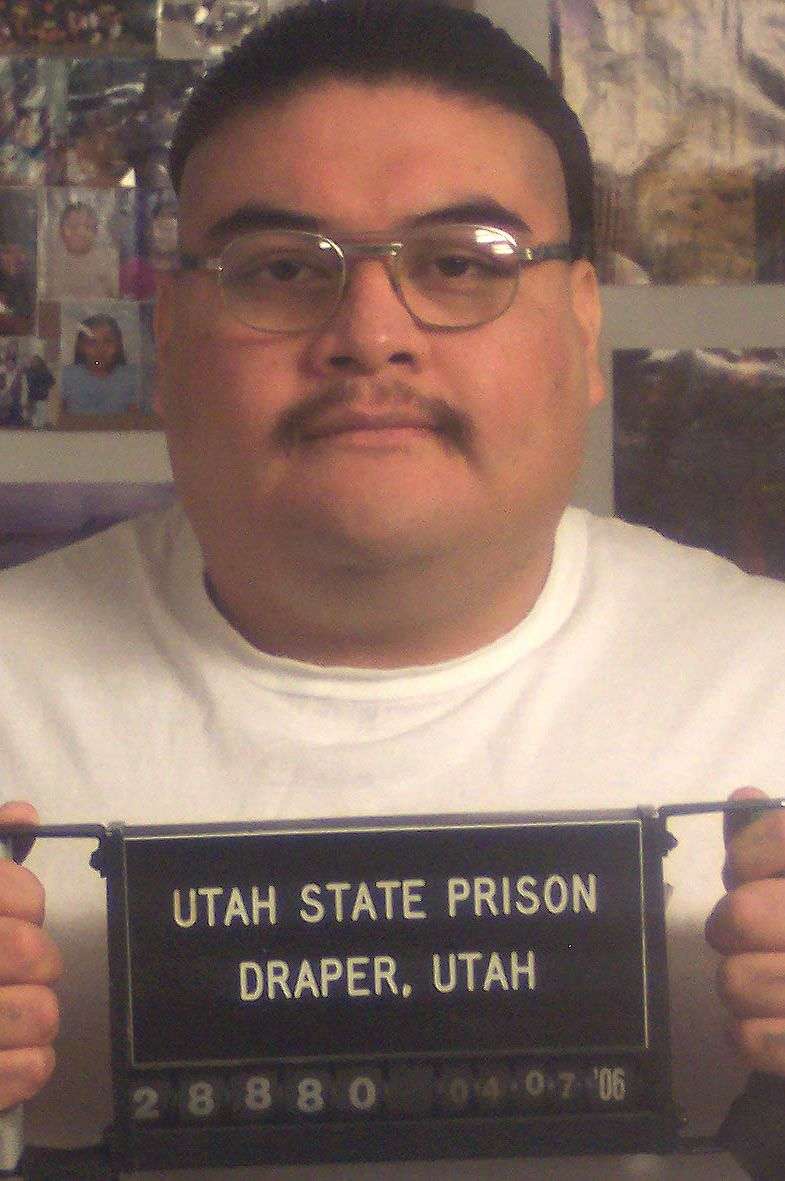 Honie was convicted of killing and sexually assaulting his ex-girlfriend's mother, 49-year-old Claudia Benn, at her home in Cedar City.
Benn was at home with her three granddaughters when Honie used a rock to smash through a glass patio door. Benn tried to protect herself and her grandchildren with a butcher knife. Honie turned the knife on her, slashed Benn's throat and sexually assaulted her with the knife. He also beat her severely on her face and head. His ex-girlfriend's three children were present and witnessed the killing.
"Honie also proceeded to sexually abuse one of the children, causing injury and bleeding to her genitals," according to the prison.
In 2002, Honie lost his first round of appeals when the Utah Supreme Court upheld his death sentence, rejecting his attorney's claims that Utah's death penalty law is unconstitutional and that the prosecutors racially motivated statements unfairly influenced Honie's sentence, among other claims.
In 2013, Honie filed another appeal, claiming his defense attorneys failed to adequately look into how his background affected his behavior. Honie came from alcoholic parents, might suffer from fetal alcohol syndrome, abused drugs and alcohol himself, and might have suffered brain damage from a 30-foot fall when he was a teenager, his appeals attorney told the Utah Supreme Court.
In 2014, the Utah Supreme Court denied Honie's claims and upheld the lower court's ruling.
4. Troy Michael Kell, 53
Time on death row: 25 years.
Death sentencing date: Aug. 8, 1996.
Method selected at sentencing: firing squad.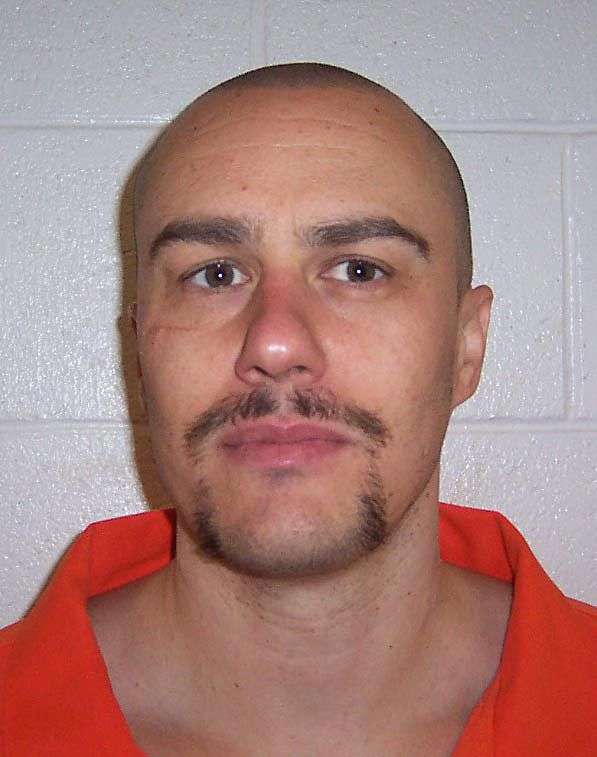 Kell was put on Utah's death row for a brutal killing of a fellow inmate in 1994.
Previously, Kell was given a life sentence without parole in Nevada for shooting a man six times in the face in 1986. He was then moved to the Utah State Prison in Gunnison as part of a prisoner exchange program.
It was there, on July 6, 1994, when Kell was being escorted with three other inmates to a medical clinic and another inmate passed Kell a handcuff key.
Kell removed his cuffs and attacked inmate Lonnie Blackmon, stabbing him 67 times with a homemade shank. Kell was seen on prison video surveillance tape recordings, strutting and yelling "white power" after killing Blackmon, who was Black.
Kell was convicted of aggravated murder in 1996. Prosecutors contended the killing was racially motivated and premeditated. Kell, who is white, testified he is a white separatist but not a racist, and that Blackmon had threatened to kill him.
In 2008, the Utah Supreme Court unanimously rejected an appeal from Kell, upholding the lower court's dismissal of an appeal Kell had lodged earlier. Kell claimed he did not get a fair trial, there were problems with jury selection, and that he did not get effective help from his lawyers at both the trial and appellate levels.
In 2011, the Utah Supreme Court heard an appeal from Kell, when attorneys argued he had ineffective counsel during his last appeal. In 2012, the Utah Supreme Court affirmed the lower court's denial to his appeal.
Kell also took his appeals to the federal level. In 2019, the 10th Circuit Court of Appeals dismissed his case, saying it did not have jurisdiction to hear it.
5. Von Lester Taylor, 56
Time on death row: 30 years.
Death sentencing date: May 24, 1991.
Method selected at sentenced: lethal injection.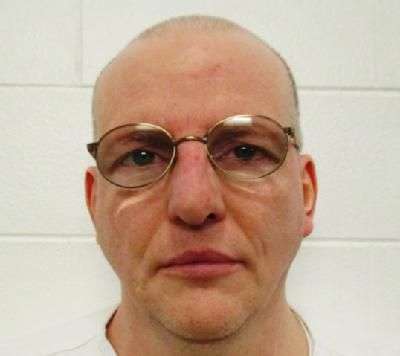 Taylor was convicted for shooting and killing a mother and daughter in a vacant Summit County cabin on Dec. 22, 1990.
Taylor in 2020 won an appeal to overturn his death sentence, but in July 2021 landed back on death row when the 10th Circuit of Appeals upheld his original convictions of two counts of capital murder.
On Dec. 22, 1990, Taylor and an accomplice, Edward Deli, walked away from a halfway house in Salt Lake City, and then broke into a mountain cabin in the Beaver Springs subdivision in Oakley, Summit County.
Not long after, Kay Tiede and her mother, Beth Potts, a blind and partially handicapped Murray woman, arrived at the cabin and walked in on the two men. Within minutes, the women were shot multiple times and killed. Tiede's husband, Rolf, was also robbed and shot multiple times, including once in the head. He was then doused with gasoline as he pretended to be dead, but he survived the attack.
Taylor and Deli then set the cabin on fire and kidnapped Tiede's two daughters. The two men were arrested following a high-speed chase with police.
Following numerous appeals, most of which centered around the claim that he had inadequate counsel at trial, Taylor filed a petition with a federal appeals court claiming "actual innocence."
In 2019, the appeals court ruled in Taylor's favor, saying he had met his burden of proof based on ballistics and medical forensics evidence. The fatal shots were actually fired by Deli, the courts ruled. Because of that, his conviction was overturned in 2020. (Deli was convicted of second-degree murder and sentenced to life in prison.)
But according to the 10th Circuit Court of Appeal's ruling in July, "Taylor cannot qualify for the actual innocence exception" because under Utah law, he is still guilty as an accomplice. The court found Taylor actively participated in the crime, even if he didn't fire the fatal shots.
6. Ralph Leroy Menzies, 63
Time on death row: 33 years.
Death sentencing date: March 23, 1988.
Method selected at sentencing: firing squad.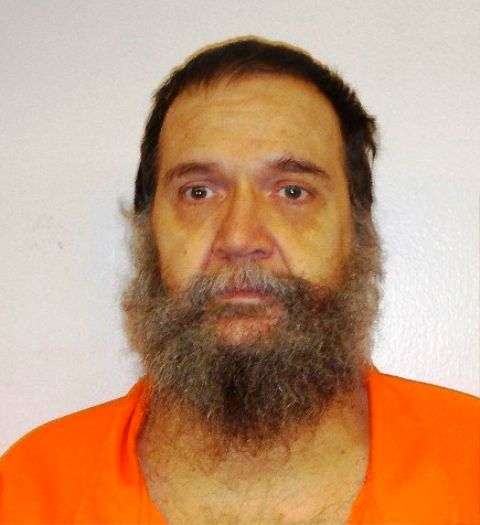 Menzies was convicted of kidnapping a female gas station attendant, strangling her, slitting her throat and leaving her body in a canyon.
On Feb. 23, 1986, Menzies kidnapped 26-year-old Maurine Hunsaker, a mother of three, from a convenience store in Kearns and took her to Storm Mountain in Big Cottonwood Canyon.
Hunsaker called her husband that night and told him she had been abducted and robbed but was expecting to be let go. Her body was found two days later near the Storm Mountain picnic area, where she was tied to a tree and her throat had been slashed.
Menzies was convicted and sentenced to die for the murder in 1988.
Over the decades, Menzies' appeals have piled up. In 1995, Hunsaker's family expressed frustration as he fended off his execution.
In 2006, the Utah Supreme Court allowed Menzies to start his post-conviction appeals all over again, due to his attorney's "deplorable" representation.
In 2014, the Utah Supreme Court rejected an appeal from Menzies. In 2019, the 10th Circuit Court of Appeals denied Menzies' habeas corpus petition.
7. Douglas Lovell, 63
Time on death row: 28 years.
Death sentencing date: Aug. 5, 1993.
Method selected at sentencing: lethal Injection.
Lovell was convicted of murdering Joyce Yost, of South Ogden, in 1985 to prevent her from testifying against him on charges that he had raped her.
That year, Lovell, of Clearfield, was charged in the abduction and rape of Yost. While out on bond pending trial, he tried to hire two people to kill her. When that failed, Lovell did it himself by climbing into an unlocked window at Yost's home and forced the woman to pack a bag so that it would appear she had left town.
He then drugged her so she would be too disoriented to call for help and drove her to Ogden Canyon, where he choked her, stomped on her neck and buried her in leaves. He returned later to bury her body. Yost's body was never found.
After years of appeals, the Utah Supreme Court allowed Lovell to withdraw his guilty plea. A jury convicted him of murder and sentenced him to die in 2015, but Lovell now contends his legal representation at the trial wasn't up to par.
In March of this year, a 2nd District Court judge rejected Lovell's claims that one of his former attorneys failed to properly prepare witnesses and didn't object when Lovell claimed The Church of Jesus Christ of Latter-day Saints meddled in his 2015 trial.
×
Most recent Utah stories