Estimated read time: 9-10 minutes
SALT LAKE CITY — In 1995, a family relocated to Utah from Guam and settled into their new home just east of I-15 in Orem. That property has been dubbed Wesley Way, where generations of Wesleys call home. Before Wesley Way ever became headquarters, the family moved around the world and lived in Fiji, Utah and Guam.
In Fiji, Hiagi and Susan Wesley welcomed three boys: Mekeli, Russell, and Tagaroa or "TG." Another boy, Tika, was born six weeks before his due date while his mother and father were visiting American Samoa. Soon thereafter, the family relocated to Utah where two more boys, Tai and Keli'i, were born. In 1990, the family moved to Guam. Soon after the move, Susan gave birth to a girl named Tialei.
As a young boy in Guam, Tika competed with his brothers on the basketball court. "We lived in a condo, and almost every night we'd be out at the basketball hoop. We'd usually play each other until dad got home. We'd get him out there to play us so we could test ourselves. If we could beat dad, then we knew we were moving up."
After a few years in Guam, 14-year-old Mekeli stood at 6-foot-6 and began to stand out on the basketball court — and everywhere he went. The youngster struggled to fit in, which led his parents to make arrangements for him to move back to Utah where he joined Provo High's basketball team.
"That ended up being a really good move for me," Mekeli said. "I dedicated myself to just focusing on basketball. I ended up starting on the varsity team my sophomore year and we won the state championship. The only unfortunate thing was my parents were still in Guam with the family, so they missed out on all of that."
His family didn't want to miss out on the rest of his high school career, though, and moved to Orem. The family purchased a house on land that would become their generational home. When neighborhood friends came over, a portable basketball hoop was moved into position. Game on.
"I always knew where to go to play basketball," longtime friend Dan Ybarra said. "We would play in the Wesleys' backyard and at the church all the time. The games were fiercely competitive but brought us closer together as the tight-knit 3rd Ward boys."
After winning a second state championship his senior year, Mekeli had multiple offers to play college basketball. He chose BYU and passed the Bulldog basketball mantle to Russell. Another Wesley and another Provo basketball state championship, as Russell and the Bulldogs repeated as 4A state champions in 1998. That season Provo defeated Miami Senior High, a school led by future NBA players Udonis Haslem and Steve Blake.
While Russell was busy defeating future NBA talent, Mekeli excelled at BYU. His junior year, he helped the Cougars to upset wins over New Mexico and Utah in the Mountain West Conference Tournament before falling to UNLV in the final.
Less than a week earlier, two other Wesley brothers had fallen in a tournament final. Tika, a 6-foot-5 freshman dunker, joined TG on the varsity Bulldog basketball team. Provo returned to the state championship game, again, coming up short against rival Timpview.
Earlier that year, TG tore his MCL playing football, which kept him from the basketball floor for nearly two months. TG felt he and his brothers could have excelled on the football field.
"We kind of missed our calling," he said. "I think we should have played football because we all have the build for football."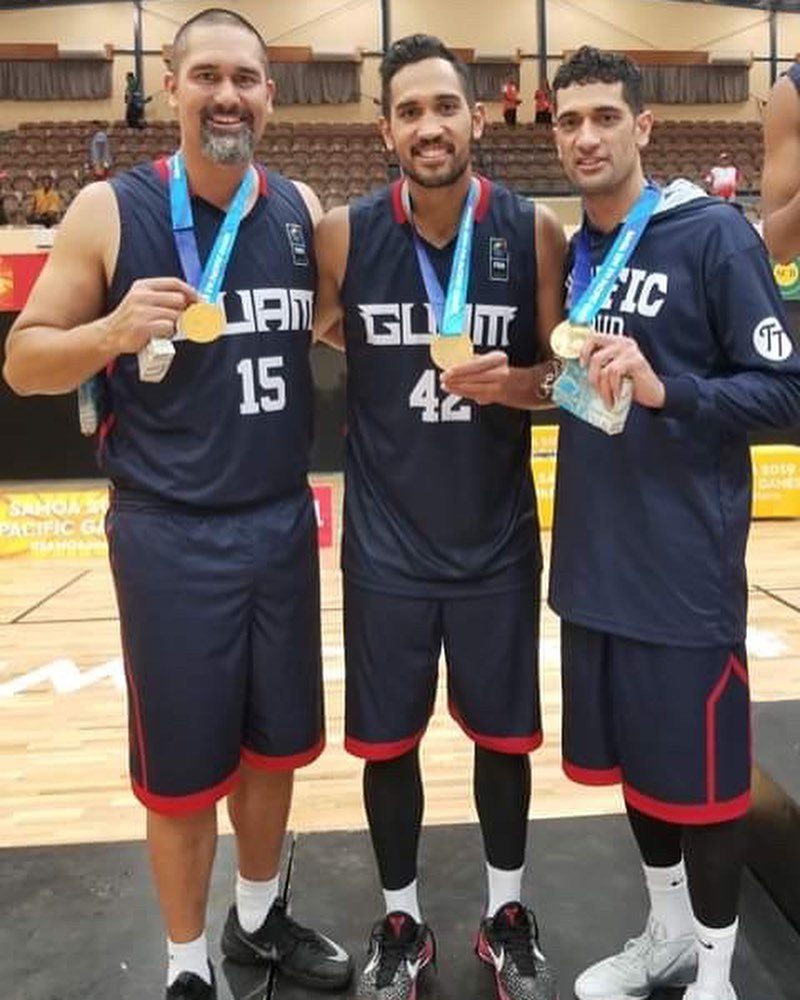 As TG navigated his senior year of high school, Mekeli was a star on the court as a senior in college. The oldest Wesley had a career year, shooting over 43% from the 3-point line and averaging 17.2 points per game. He added to his impressive season by winning Mountain West Conference player of the year and led BYU to a conference tournament championship.
The big man with range, however, went undrafted. He began a successful career in Europe where he played for teams in France, Poland, Spain, Belgium and Portugal. While in Belgium, he led the league in scoring.
As Mekeli's professional career took off, Russell returned home from a mission in the Philippines. A few days after Russell's return, Mekeli took his brother to meet Dick Hunsaker, the new head coach at Utah Valley State College. Russell hoped he could walk-on for the basketball team.
When Mekeli and Russell entered the school's gym, they found Hunsaker and his players running games in an open gym format. The former Utah assistant looked at the two Wesleys and said: "Mekeli, you can play." Pointing at Russell: "You, you can't play."
Mekeli refused to play without his brother and went to a different hoop to shoot with Russell. An assistant coach approached and said, "You two got next."
The two oldest Wesley boys formed a team and won eight straight games. Before the day ended, Russell had an invite to walk-on tryouts, ultimately making the team and earning a scholarship after his freshman season.
As Russell began his freshman year, Tika and Tai handled things at Provo, with Tika entering his senior year and Tai just a grade behind. The season would start with 18 straight wins. But for the third consecutive year, the Bulldogs final defeat would come in the first round of the playoffs.
Following a disappointing senior season, Tika decided to stay close to home, choosing to accept an offer to play for Salt Lake Community College. With the Bruins, he averaged 10 points and 5 rebounds.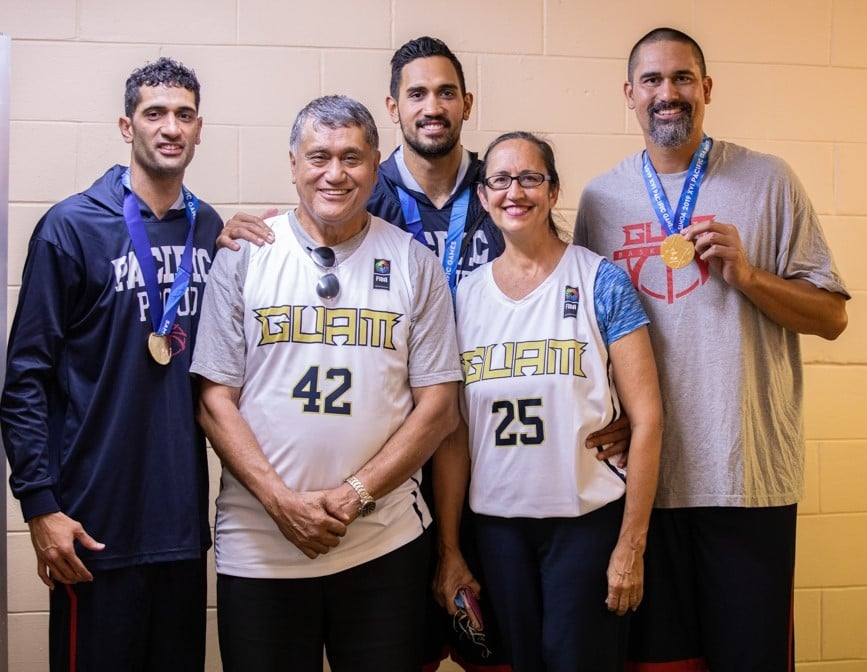 Back in Utah County, Tai helped the Bulldogs rectify their surprising first round exit from the state tournament the season before. He won Utah's Mr. Basketball award and led his team to the state title.
Provo's first ever Mr. Basketball had schools lining up for his services. After missing out on Mekeli, Utah State head coach Stew Morrill gave another go at wooing a Wesley, this time succeeding where BYU failed.
Meanwhile at Utah Valley, Coach Hunsaker threatened to pull Russell's hard-earned scholarship mid-game. Russell failed to make an extra pass, leading Hunsaker to yank him. Pulling Wesley out, he yelled, "You know that scholarship I gave you? I'm taking it away!" After being reinserted, Russell helped spark a comeback. He sank two free-throws to win the game leading his coach to say, "Russ, you know that scholarship I told you about? You just earned it back."
Russell and his scholarship were put to good use. "My job was to get Ryan Toolson and Ronnie Price the basketball and D-up Ronnie every day in practice. I always had to guard Ronnie Price," Russell said. "I told Ronnie the reason why he got to go to the NBA was because I played such good defense on him and made him a good offensive player."
Russell's senior year Tika transferred to Utah Valley, teaming up with his older brother. TG recognized a unique opportunity to play D1 basketball with his brothers. He walked-on to the team but faced credit complications that wound up preventing the Wesley Wolverine duo from becoming a trio.
Following Tika and Russell's lone year together, no college in the state had a Wesley on its roster for just the second time since 1997. That soon changed as Tai returned home from a mission, resuming his career at Utah State for the 2007-08 season.
The final Wesley in college basketball began making a name for himself, helping the Aggies earn berths to the NCAA Tournament in his sophomore, junior, and senior seasons; never missing a start during that span. In four years of post-mission play, Tai and the Aggies won four regular season WAC championships and two conference tournament titles.
Entering his senior year, the Aggie ironman had definite expectations for himself. Following in the steps of former teammates Jaycee Carroll and Gary Wilkinson, Tai won WAC player of the year. "I was close to Jaycee, and I was close to Gary," Tai said. "I wanted to be that next Aggie Great that won WAC player of the year. So that was my goal."
Following Tai's senior year, the NBA and its players battled through a lockout-extended offseason leaving players like Tai with limited opportunities to showcase their skills. He hired an agent and quickly accepted an opportunity to play in Holland, winning a Dutch Basketball League championship in his first season.
After three years in Europe, Tai left for New Zealand and ultimately Australia. Success would continue to follow the accomplished hoopster as he won three more championships in New Zealand and two in Australia before opting to retire.
In the prime of his basketball career, Tai was recruited to play for the Guam National team. In 2013 Mekeli had received a message from an old classmate in Guam, EJ Calvo: the head basketball coach of the Guam National Team. Calvo wanted Mekeli.
Getting one Wesley led to additional Wesleys finding their way onto the team. Mekeli talked to his classmate-turned-coach, leading to the addition of Tai in 2015 and a gold at the South Pacific Games. Calvo also added Russell to the team. The trio of Wesleys helped lead Guam to another gold at the 2019 Games.
Before the Wesleys tore up the international hardwood, Mekeli and TG had begun tearing up the family's land in Orem, building a new road and houses of their own near their childhood home. Susan went to the city and asked if the family's new private lane could be added to the street post. The city obliged, and Wesley Way was born.
Last December, Hiagi and Susan officially retired, moving back to Orem where a newly built house on land layered in memories beckoned them home to Wesley Way. Each week, Wesleys can be found on their street, doing two of the things they know best: strengthening family bonds and competing.
A love of competition has been handed down to the next generation, which has excelled at multiple sports, carrying on the athletic traditions started by their fathers.
Athletic excellence, especially on the basketball court, has been the Wesley way; a family tradition that traces roots back to a special time and place. A place where competition and family bonds have continued to be cultivated: on Wesley Way.
×
Photos