Back to school is here, but we're not quite ready to let go of summer. Plan one last hurrah before the kids crack open the books and begin another year of lifelong learning. Plus there's no better place than Utah's Canyon Country — where adventure and history go hand-in-hand.
What better way to prepare than starting your back-to-school adventure in an outdoor classroom where kids are having so much fun they don't even realize they're learning. When you bring your family to Utah's Canyon Country your kids will be learning about geology, history, astronomy, P.E., anthropology, zoology, ecology, film and more. With a range of fantastic programs, educational museums and monumental locations, end the summer re-engaging children's natural curiosity.
With P.E. often being a favorite subject, there are plenty of opportunities to actively explore the iconic sites of Utah's southeastern corner. Hike to well-known sites, mountain bike the Abajo Mountains' sweeping trails or raft the winding San Juan River.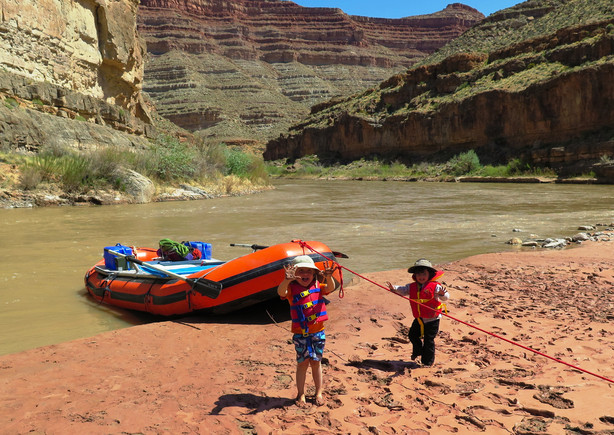 Of course, these outdoor adventures promote more than just physical education. Don your geology hat, history glasses and zoology binoculars. From the towering, copper-colored sandstone buttes and plateaus to the bighorn sheep, elusive bobcats and scampering lizards, you're about to discover the landscape that made up the Wild West. While the buttes of Monument Valley and Valley of the Gods are some of the most defining features of Utah's Canyon Country, places like Natural Bridges National Monument and Rainbow Bridge National Monument are home to some of the world's largest, longest and highest natural bridges.
Study the petroglyphs and pictographs that bedeck canyon walls. These incredible panels hold records of multiple peoples from over 2,000 years ago. Bears Ears National Monument's Newspaper Rock is one of the largest petroglyph panels in Utah with the history of the Ancestral Puebloans, Fremont and Navajo recorded on its surface.
Whether you're looking for more on the peoples who inhabited San Juan County or a closer look at the ancient creatures that roamed the landscape millions of years ago, records of its history can be found all throughout Utah's Canyon Country. Check out the Bluff Fort Historic Site to get a hands-on experience of living life as a pioneer. Pan for gold, visit the cabin houses, wear the proper pioneer attire and pull a handcart all within this site.
Want a view of what life was like prior to the pioneers? Edge of the Cedars State Park and Museum houses beautiful pieces of pottery, excavated Kivas and dwelling sites of the Ancestral Puebloan people. Hovenweep National Monument is also home to six ancestral villages spanning between the Southeastern Utah and Colorado border.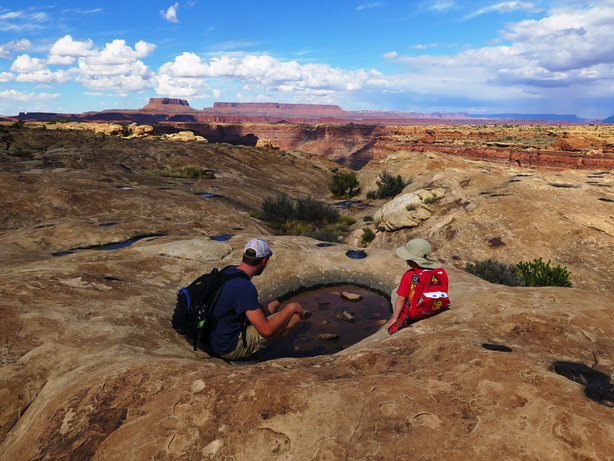 Go back even further, prior to any human inhabitants, when dinosaurs roamed and Utah's Canyon Country was their stomping ground. Find fossils, skeletons, model replicas and even a section dedicated to dinosaurs in the movies at the Dinosaur Museum in Blanding. You might even be lucky enough to meet the director and co-founder of the Dinosaur Museum, Sylvia Czerkas. Sylvia is a renowned paleo artist and author full of insightful knowledge about dinosaurs from the Four Corners Region, around the world and dinosaurs in the movies. Most of the dinosaur sculptures on display in the museum were a joint effort between Sylvia and her late husband, Stephen. Stephen would sculpt them, and Sylvia would paint them!
Speaking of movies, Utah's Canyon Country has a rich history with Hollywood. Many John Wayne classics were filmed on location in the red-rock landscapes as well as other favorites like Forrest Gump, Back to the Future III and more. Goulding's Lodge is home to a museum dedicated to Monument Valley's history including its brush with fame.
Looking for other ways to get your kids actively involved along the way? San Juan County has four International Dark Sky Parks and one International Dark Sky Sanctuary. Check out one of the Ranger-led Astronomy Programs for an in-depth look at one of these diamond-studded night skies. Stop by Canyonlands National Park's Visitor Centers and get your children five and up into the Junior Ranger Program. With their guidebook in hand, your kids can complete the tasks inside while exploring and earn their own special Junior Ranger Badge!
Get ready for back to school in the best way possible — kindling the love of learning — in a hands-on environment. Together, your family will also make lasting memories to last a lifetime.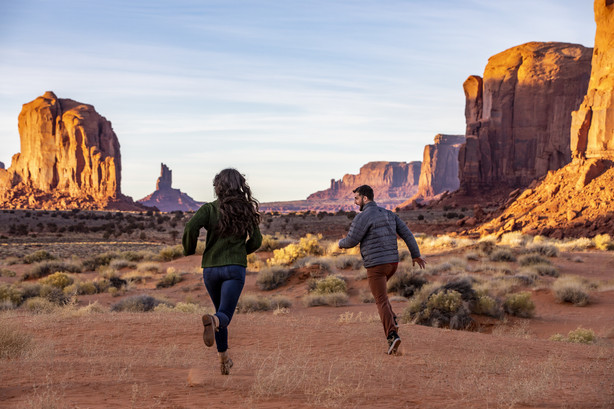 ×