Mortgage rates remain near historic lows and Utah homeowners are benefitting from it.
Current low refinancing rates could help you consolidate debt into fewer loan payments and decrease the loan term to save money on future interest. You could even get a jump on those home improvements you've been dreaming about.
But is refinancing a good idea? How long does the process take, and what are the terms? Most importantly, how much money can you really save?
According to Bankrate, "Refinancing remains a historically excellent deal." Yet many Utah homeowners don't even know where to begin when it comes to refinancing their homes.
If you're considering refinancing your Utah home, here's what you should know.
Should you refinance your mortgage?
For questions about refinancing, the best thing to do is call your local mortgage lender. Community banks have their pulse on the local Utah market. They use this expertise to identify the unique needs of each customer and will often offer free mortgage reviews.
As overwhelming as a mortgage refinance sounds, this one phone call is the simplest way to kick off your research.
The advantages of working with your local bank for your mortgage refinance
Of course, there is one potential setback you might face if you're looking to refinance your Utah home right now.
"The mortgage industry has had record application volume, which is great, but it does pose challenges," explains Ben Pack, president of the Mortgage Division at Altabank, a full-service bank headquartered in American Fork.
"One of the biggest is the availability of liquidity and funds to fund loans. Even big banks and brokers are quoting people 60 to 90 days to get a deal done."
But don't let that message get you down. The benefit of partnering with a local bank can make all the difference.
"That's one of the advantages that Altabank has," Pack adds. "We are the underwriter. We have full control. We can still get deals done in under 30 days."
What is a Cash-Out Refinance?
Right now, the cash-out refinance is an attractive option for Utah homeowners to consider. A cash-out refinance has two benefits: It allows you to turn your home equity into cash, and it offers you the opportunity to lock in a lower interest rate on your new mortgage.
The longer you make monthly mortgage payments, the more equity you build in your real estate investment. A home's equity equals the amount of the home's value that you have paid off. Equity builds in two ways: when your home value increases, or as you pay down the mortgage principal through those monthly payments.
As values of Utah real estate rise and mortgage rates dip to all-time lows, many homeowners are in an ideal position today to cash out their equity.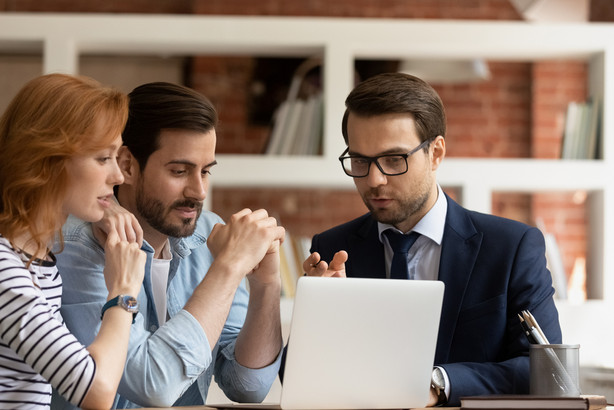 Cash-Out Refinancing vs. Home Equity Lines of Credit (HELOC)
Home equity lines of credit (HELOC) present another beneficial option for Utah homeowners, depending on your overall financial goals. According to NerdWallet, a HELOC may be good for home repairs and renovations, which can increase your homes' value.
Here's how a HELOC differs from cash-out refinancing:
Loan terms: Cash-out refinancing pays off the existing mortgage loan, which results in an entirely new mortgage. HELOCs, however, are essentially a second loan or second mortgage, in addition to the existing loan.
Receipt of funds: Cash-out refinancing offers you a lump sum at closing, whereas a HELOC allows you to withdraw from the line of credit as needed during the draw period (typically ten years).
Interest rates: A cash-out refinance is offered via a fixed-rate mortgage or adjustable-rate mortgage. A HELOC typically has a variable interest rate that changes in conjunction with an index, typically the U.S. Prime Rate.
Closing costs: Cash-out refinancing incurs closing costs, like your original mortgage. HELOCs usually have no or low closing costs.
Be sure to discuss your questions about HELOCs and cash-out refinances with your local mortgage lender.
When is the right time to refinance?
According to Pack, today is the best time to take action on a mortgage refinance.
"You know, right now is the perfect time to apply. We have new technology on phone apps and on our website that make it simple and easy. With values at all-time highs and rates at all-time lows, this is the best time to save money and to get things going."
How to get started with your mortgage refinance
After considering your financial goals and choosing a trustworthy banker, the next step is to apply online. Altabank makes it simple to apply through its phone app and website where clients can quickly and easily fill out an application.
With Altabank, you don't have to worry about bottlenecks in your refinancing process. They manage the refinancing file from beginning to end, making it quicker and more efficient for decisions to be made and documents to be completed with all processes handled directly in-house. Visit your local branch or check out your options online at Altabank.com to get started on your refinancing process.
Altabank is a member FDIC and Equal Housing Lender.
×