Estimated read time: 5-6 minutes
PROVO — The image of the common internet troll has become clear in the minds of most people as the World Wide Web has shifted into a daily marketplace filled with ongoing transactions, chat rooms and social media.
It's the image of a darkened soul, usually male, hunched over a computer while henpecking at a keyboard with a ruthless grin on his face. Oftentimes, copious amounts of caffeinated beverages or strands of junk food are littered around this individual, who sits in a darkened subterranean outpost while living the majority of their life on the internet.
But that's often not the case, according to a team of BYU researchers. Trolls can be anyone. And these societal thought-provokers have their place in the online world, too.
"Digital media gives us the power to connect with people who have similar and different viewpoints from our own," said Dr. Pamela Brubaker, a professor of public relations at BYU who coauthored the study, The Power of Schadenfreude: Predicting Behaviors and Perceptions of Trolling Among Reddit Users. "As we connect with people online, we should strive to be respectful of other points of view.
"We should recognize that people may have a different online experience than our own. A troll has a different experience online than those who are engaging with trolls," she said. "But they can be anyone, and even we can turn into trolls."
So who are these trolls — the keyboard warriors, the faceless army behind screens that draws others into sometimes pointless and even occasionally uncivil online conversations?
They can be anybody — even turning away from the much-imagined stereotype in that darkened room.
Brubaker and her colleagues, communications professor Dr. Scott Church and BYU graduate Daniel Montez, recently studied more than 400 users on Reddit, the popular message board and discussion medium, to discover what kind of common characteristics occur among those most commonly referred to as "trolls" on that platform.
The results, which were published in the Journal of Social Media and Society, shed some light on several common characteristics of these individuals, many of whom do not share gender, age or racial commonalities.
In many ways, they could be anyone — or even everyone. As the world continues to revolve around the digital space, it's possible for any well-intentioned user of message boards and social media to become a troll. Their tools, after all, are everyone else's tools.
"It's OK to disagree with people online. It's OK to provide an opinion. Being outspoken does not make you a troll," Brubaker said. "Trolling is one form of online activity intended to provoke a strong reaction from an online community."
Trolling can also lead to disruptive next-level behavior, when thought-provoking opinion becomes malicious, poking fun at others' misfortune becomes intentional, and when one enjoys causing drama in a group.
According to the research, online trolls often possess three distinct qualities — often referred to as "the dark triad:" Machiavellianism, psychopathy and narcissism. In other words, internet trolls are often found to be manipulative, lack empathy or display otherwise antisocial behaviors, and possess an inflated and distorted sense of self-worth.
But possessing those traits and qualities doesn't automatically lead to being a troll, Brubaker is quick to add. Another vital component of the trolls studied by the researchers is schadenfreude — deriving pleasure from seeing the misfortune of others.
"They think it's funny. They enjoy it," Brubaker said. "Trolls do know they're trolls."
Trolls don't just derive pleasure from watching others "squirm" on the internet, Brubaker adds. They often find meaning in it, too.
And that constant counterpointing or nitpicking of ideas can have a useful place in society.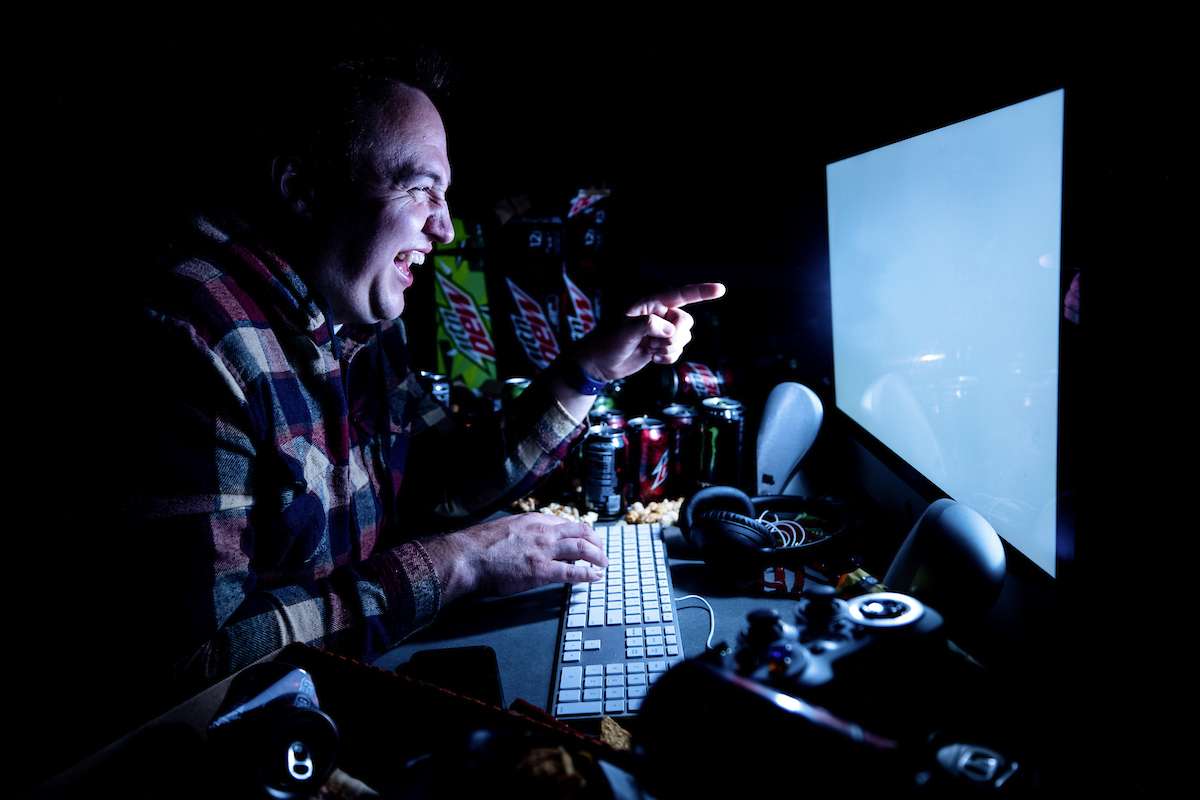 "Trolling is not pointless," Brubaker said. "If done properly, its purpose is to satirize and expose people's foolish views in front of an online audience. Our research shows that some people feel like trolling has a functional behavior.
"There are some who feel like trolling is not pointless. It can expose people's views."
Done correctly, trolling can serve a pivotal role in the "marketplace of ideas."
"It exposes viewpoints that one doesn't agree with, and (ones that trolls) feel like need to be brought to light," Brubaker said. "For trolls, trolling helps bring about different perspectives and makes others think about their ideas. Trolling can play a functional role in online deliberation and dialogue."
So what's the best way to engage with trolls? Or is there a best way?
Contrary to what many may consider best practices, Brubaker says it's OK to engage with trolls. They want a response — but most of them also want dialogue.
Of course, remaining civil and respectful in tone and wording is important when engaging these types of internet users. Otherwise the dialogue can quickly become confrontational between two trolls.
"Remember who you are when you go online," Church said. "It helps when we think of others online as humans, people with families and friends like you and me, people who feel deeply and sometimes suffer. When we forget their identities as actual people, seeing them instead as merely usernames or avatars, it becomes easier to engage in trolling."
Failing to identify another user's humanity is a characteristic of trolls. That's where respect and thoughtfulness come in.
"Having online dialogue is important, and so is not being afraid to engage with trolls," Brubaker said. "The problem with trolling is that it makes us feel uncomfortable — and they're the ones who get pleasure from poking and making fun of others. That's not always appreciated on the other end.
"We shouldn't be afraid to engage in dialogue with them and others in the community just because there's a disruption from a troll."
×
Photos
Related Links
Related Stories