Estimated read time: 3-4 minutes
This archived news story is available only for your personal, non-commercial use. Information in the story may be outdated or superseded by additional information. Reading or replaying the story in its archived form does not constitute a republication of the story.
SALT LAKE CITY — The Utah Department of Health reported 309 new COVID-19 cases, two new deaths and more than 13,000 vaccinations were administered in an update Thursday.
With the update, there are now an estimated 6,310 active COVID-19 cases in Utah. The seven-day rolling average of new cases fell to 245 new cases per day, which are levels not seen in the state since shortly after Memorial Day last year.
Utah's "people over people" positivity rate is now 6.7% and the "tests over tests" positivity rate is 3.9%, according to the health department.
A Salt Lake County man between the ages of 65 and 84, as well as a Grand County man older than 85 died from COVID-19, officials with the health department reported Thursday. The Salt Lake County man was a long-term care facility resident and the Grand County man was hospitalized at the time of their deaths.
With the two new deaths reported, Utah now has 2,294 total deaths tied to COVID-19 since the pandemic began in March 2020.
There were 147 people hospitalized due to COVID-19 as of Thursday, which is a slight increase from Wednesday.
Meanwhile, the state reported that it administered 13,508 more vaccines. It's now estimated that more than 1.47 million Utahns have received at least one dose of a COVID-19 vaccine and nearly 1.2 million are fully vaccinated. The department states 56.7% of all Utahns 12 or older have received at least one vaccine dose and 46.1% are fully vaccinated.
Cox on vaccines incentives: 'Hopefully, like not dying is a great incentive'
The new figures were released as Gov. Spencer Cox and Lt. Gov. Deidre Henderson provided an update to Utah's COVID-19 situation. Cox was asked if there were any updates to his idea of pushing some sort of incentive to get more Utahns vaccinated.
The governor said he was still in discussions with the Utah Legislature over incentives but nothing concrete has emerged. He added that he's kept tabs with other governors on how they're handling vaccine incentives in case any major trends emerge that show they would increase vaccination rates.
Overall, Cox said a program likely won't happen unless it's "absolutely necessary," which could be the case as the year continues.
"It would be really great if we didn't need any incentives at all. Hopefully, like not dying is a great incentive," he said. "So we'll continue to try to push those incentives for people, and hopefully they'll respond. Our (vaccination) numbers continue to climb, and we hope that will continue as we make vaccines easier to get."
As for the vaccine itself, updates were given on the number of "breakthrough" cases, or COVID-19 cases after someone is vaccinated. Dr. Michelle Hofmann, the deputy director of the Utah Department of Health, said there have been just 66 cases that resulted in a hospitalization and one death.
"We're not going to be able to prevent breakthrough infections from a vaccination without optimizing the vaccine," she said. "But not everyone who gets vaccinated has the same robust response; in particular, elderly individuals — we expect to not have as much of an immune response to the vaccine as a younger, healthier individual."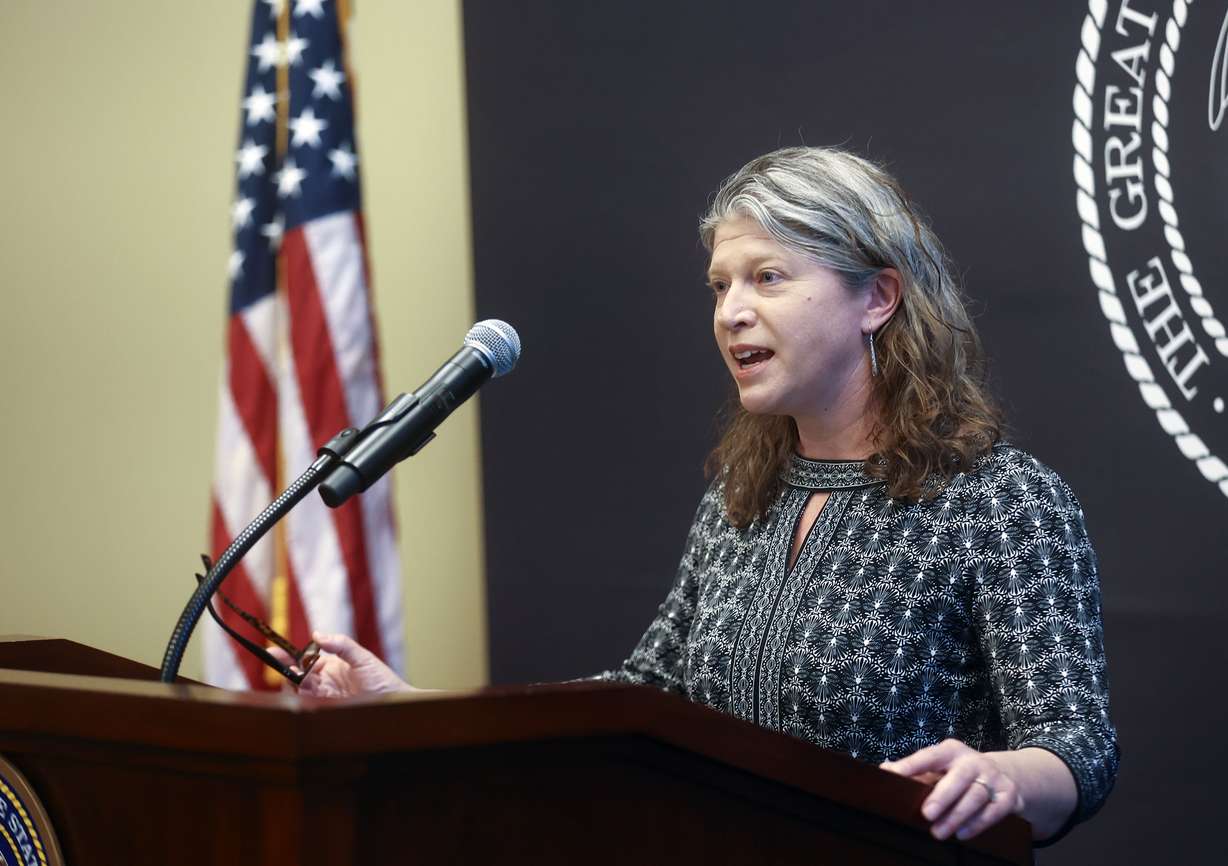 Cox said that the number of people who have died from COVID-19 after getting vaccinated versus the number who died after full vaccination is about 70 to one. He added that there still aren't any confirmed deaths tied to the COVID-19 vaccine in Utah either.
"These are completely preventable deaths," he said of the people who have died from COVID-19 since the vaccine rollout began. "Every day when we announce new deaths, those are deaths that don't have to happen."
An end to weekly updates
As the number of new cases in Utah continues to fall, and daily counts remain much lower than they were heading into 2021, Cox announced that Utah's COVID-19 press briefings will now be held every two weeks instead of every week.
State officials said the next briefing is tentatively scheduled for June 10.
"There's no exact recipe on how to wind down a pandemic, but things are generally going well," Cox said.
×
Photos
Most recent Coronavirus stories