Estimated read time: 3-4 minutes
This archived news story is available only for your personal, non-commercial use. Information in the story may be outdated or superseded by additional information. Reading or replaying the story in its archived form does not constitute a republication of the story.
SALT LAKE CITY — Even though there were fewer deals made in Utah overall in 2020, the value of those deals reached a new high of $26.4 billion, beating out 2019's $25 billion, according to a new report. However, the total number of financial market transactions tracked in the report was only 289, compared to 474 during 2019 and 483 during 2018.
The numbers come from MountainWest Capital Network's 26th annual Deal Flow Report, which analyzes public and private deals made in the state along with mergers and acquisitions.
"While 2020 was a year few people would like to repeat, it is encouraging for the future to note that the total value of deals in the state was the highest we have ever seen," Kady Reese, MountainWest Capital Network's Deal Flow vice-chair, said in a statement. "This report provides a first-hand glimpse into what has continued to make Utah one of the best places in the country for innovation and success."
In the tech world, the acquisition of Ancestry for $4.7 billion was another major deal in 2020 that boosted the state's total value of business transactions.
One of the most headline-generating deals made in the state last year was the $1.66 billion sale of the Utah Jazz and other assets to Qualtrics founder and executive chairman Ryan Smith, who said in a recent interview with MountainWest Capital Network Chairman Mike Walsh that the deal was one way he wants to give back to the community.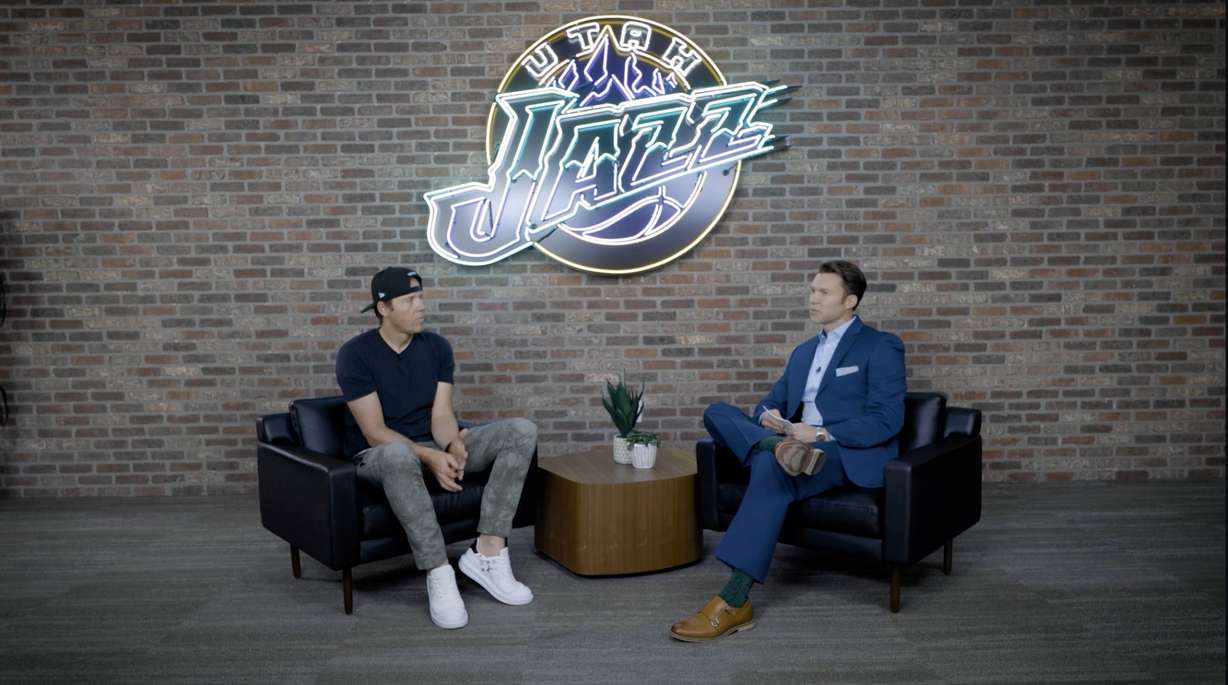 "Utah's a big piece of our story," Smith said. "We don't care how big we get, HQ's going to be here in Utah and that's been a big piece of what we've tried to do."
Smith also made headlines earlier this year when Qualtrics went public with a record-breaking IPO for the Beehive State. In 2018, the sale of Qualtrics to SAP was the largest software acquisition in history.
While Walsh doesn't have a crystal ball, Utah's trajectory appears to be on the upward trend for business deals, especially in Silicon Slopes.
"Utah's starting to get a lot of — well it's already getting a lot of attention — and a lot of the companies that are based here are becoming more mature and more established and I think are justifying that valuation as well," Walsh explained to KSL.com.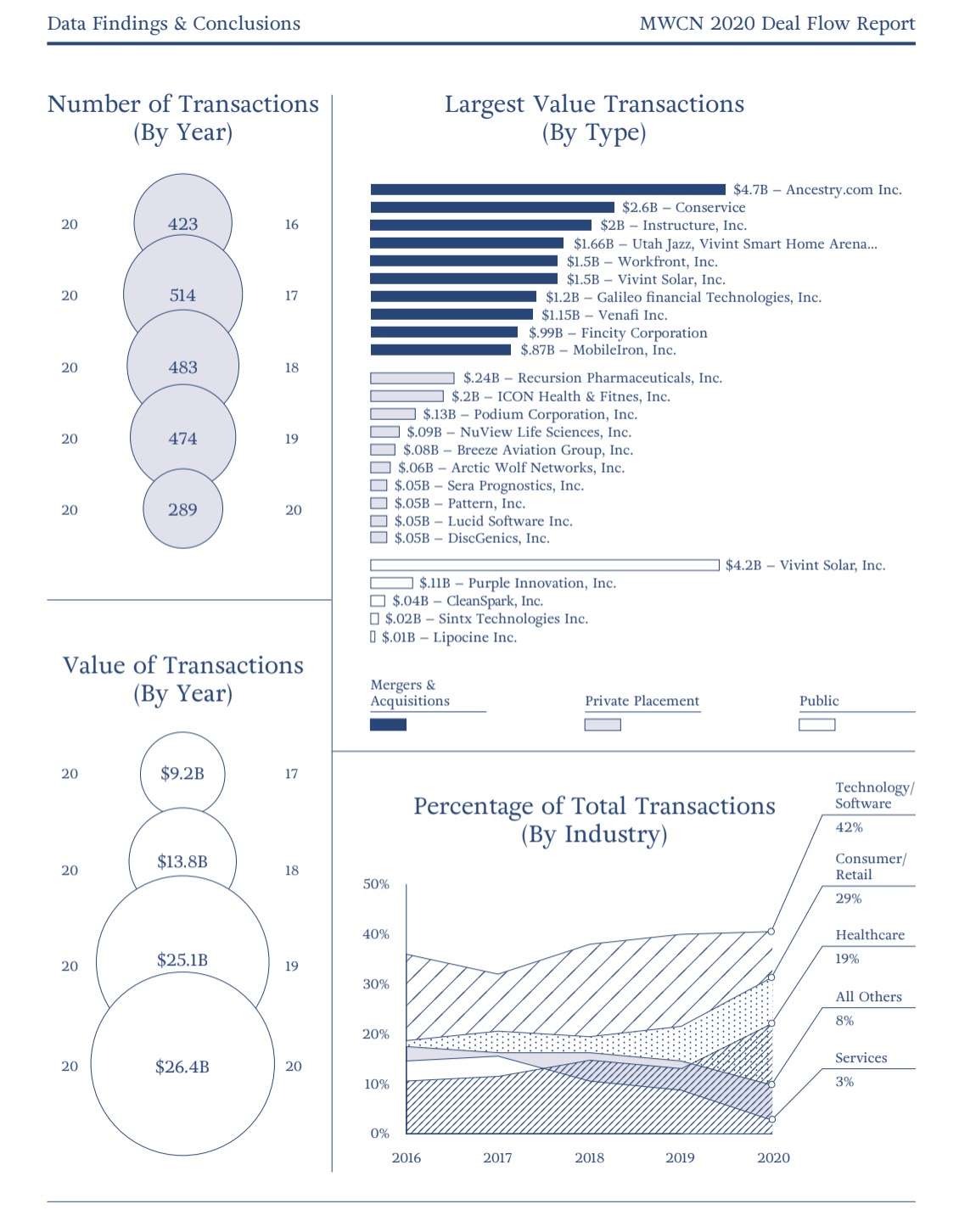 In December, Draper-based software company Pluralsight was acquired by Vista Equity Partners in a $3.5 billion deal that was finalized in 2021.
The technology sector of the state continues to bring big dollars into Utah and accounts for 42% of the total transactions followed by consumer/retail and health care industries at 29% and 19% respectively.
Companies have continued to look at Utah as an area to expand to as well and Walsh said companies moving to Utah — like Seattle-based consulting firm Slalom which recently opened a Salt Lake office — shows how the area has attracted more businesses to invest in the area.
"They're moving here and they're all in and I think that's going to continue to just push things up on the technology side of things, but also in the other areas," he said.
×
Most recent Business stories