Estimated read time: 3-4 minutes
This archived news story is available only for your personal, non-commercial use. Information in the story may be outdated or superseded by additional information. Reading or replaying the story in its archived form does not constitute a republication of the story.
SALT LAKE CITY — A multibillion-dollar consulting firm is expanding its operation to help Utah companies transition to a cloud-based model and help Utah State University launch a new consulting minor.
Slalom Consulting, which is headquartered in Seattle, operates in 40 markets across the world, including 32 major U.S. cities and now Salt Lake City.
The launch of its Salt Lake office comes after five years of working with companies in the area. The company began bringing people here back in January to establish the new office. But due to the ongoing COVID-19 pandemic, the firm's work has been mainly remote, so far, with plans to get a downtown office space for in-person work sometime this summer.
Additionally, they are looking to hire 30 new positions by the end of this year with the hopes of bringing 100 more jobs and an estimated $35 million economic impact to the area over the next three years.
"We really want to help companies realize their vision and help their workforces be better and stronger in helping them achieve that vision, and then take that one step further because we're local," explained Isla Bragg, the firm's general manager for Salt Lake City.
The firm chose to expand to Utah because of the state's booming economy and to be closer to the large tech industry in Silicon Slopes — plus, Bragg said there's a unique sense of community that comes along with the Beehive State.
"We have that connection to the community, right? Our kids go to schools here, we shop at the same stores, we're consumers at the same businesses, and so that helps our consultants take a vested interest in that community," she noted.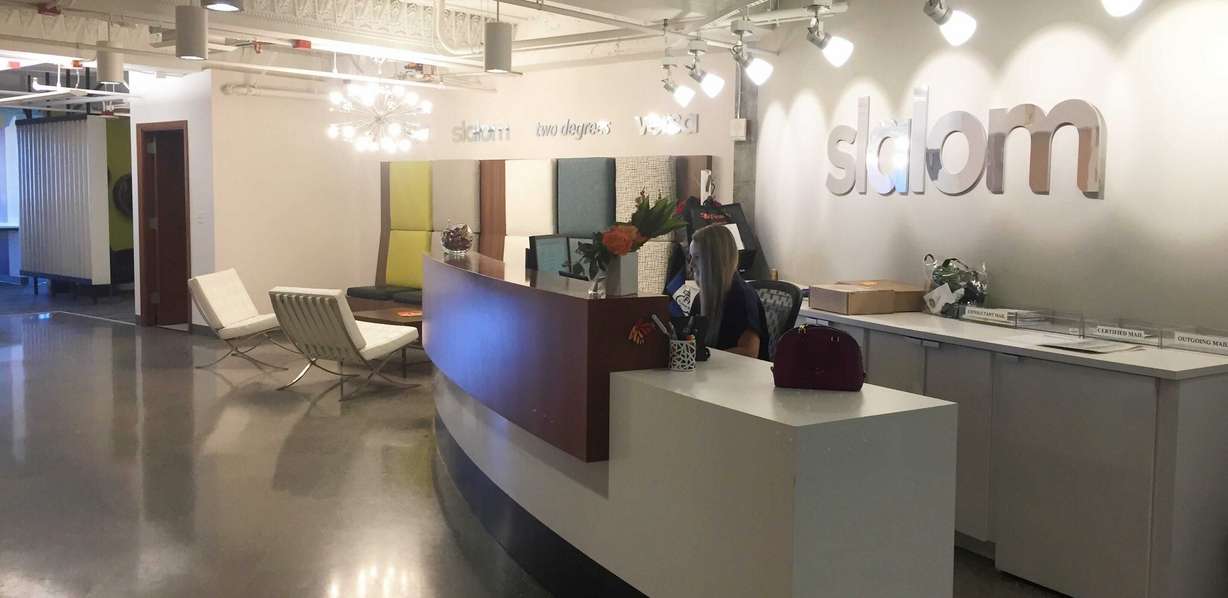 The company, which employs about 8,500 individuals, has been ranked on several Forbes lists, including best management consulting firms of 2021.
One of the goals in the expansion to Utah is to help modernize businesses that need help joining the digital revolution, Bragg explained.
In addition to bringing on new clients and establishing itself in the Salt Lake market, Slalom is also partnering with Utah State University as the school adds a new consulting minor to its business program.
"We're excited to team with Slalom as we introduce our new consulting minor within the Jon M. Huntsman School of Business here at Utah State," Curt Howes, professor at the university, said in a statement.
The idea is to help train the next generation of homegrown consultants right in Utah and then give them internship opportunities in the firm, Bragg explained.
One thing that can often hold people back from seeking a career in consulting is the fear of traveling and never being able to lay down roots. That's why Slalom opens local offices worldwide — to offer the same opportunity but without having to leave your community, Bragg said.
Howes said the school is excited for the chance to work with Slalom and offer the new program to students.
"Slalom's dedicated presence and commitment to supporting future consultants will surely have a lasting impact on our students, and Utah's business community as a whole. It is perfect timing for us as we see the growth in consulting opportunities in the Intermountain area," he said.
×
Photos
Related stories
Most recent Business stories